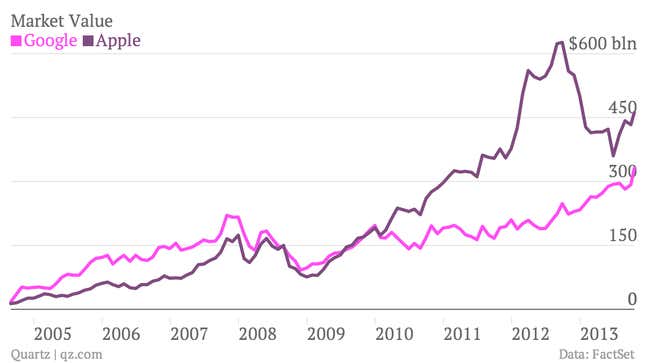 Google's share price burst through the $1,000 mark on Friday after the company delivered a record quarterly sales result. A deluge of positive analyst commentary has also helped. "We continue to view Google  as one of the best-positioned in our space to benefit from the proliferation of connected devices and the ensuing lift in engagement," wrote Credit Suisse's Stephen Ju, who thinks the stock can go as high as $1,200.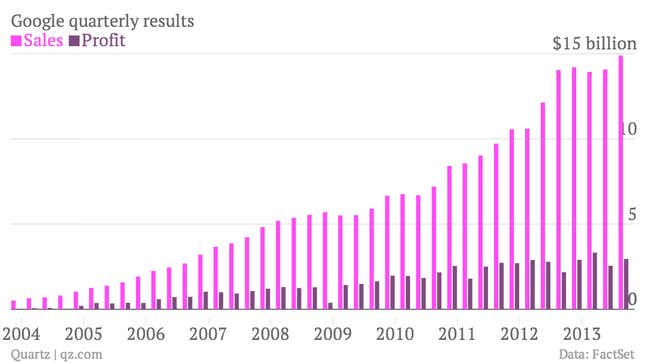 Google's shares are up 13.4% on Friday afternoon, a pretty amazing rise for a company of its size, which at current prices is now at a record market capitalization above $330 billion.
Google is catching up to Apple in terms of market valuation—last year the gap between the two approached $400 billion. (For about its first five years as a listed company, Google was worth more than Apple.) But the search giant still has some way to go before its stock market value is at par with Apple's.
The current difference is about equal to the entire market capitalization of Facebook, nearly five times Yahoo's or seven times Netflix's.