It's a leaky world: A fifth of the earth's daily potable water is lost to old, faulty pipes.
"I grew up thinking we were good citizens conserving energy and water for the greater good," says engineer You Wu, reflecting on his childhood in China, where the government often imposed mandatory water cut-offs.  "When I learned that every day, 20% of clean water in the world is lost due to leaks while we were making a sacrifice to conserve water, I thought this was wrong and I needed to change it."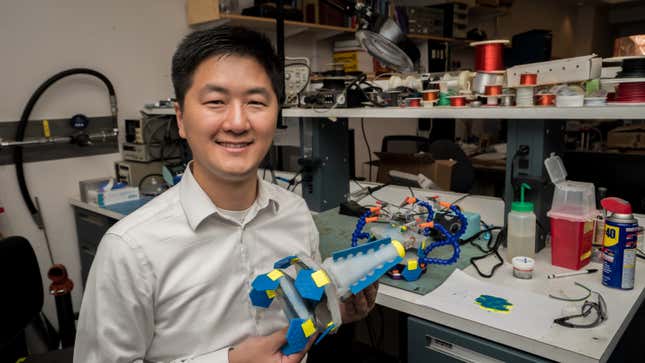 The water from cracked pipes deprives 200 million people of clean water, and also results in an lost productivity, traffic jams, road damages and millions of dollars in economic losses.
Wu's answer: Leak-detecting robots. Over the last 6 years, Wu and his partners at MIT and most recently at WatchTower Robotics have been perfecting a series of rubbery bots that can crawl through pipes. Their latest creation, called Lighthouse, helped make Wu the US winner of the James Dyson Award; it's a bigger version of a model called "Robot Daisy" that Quartz wrote about last year.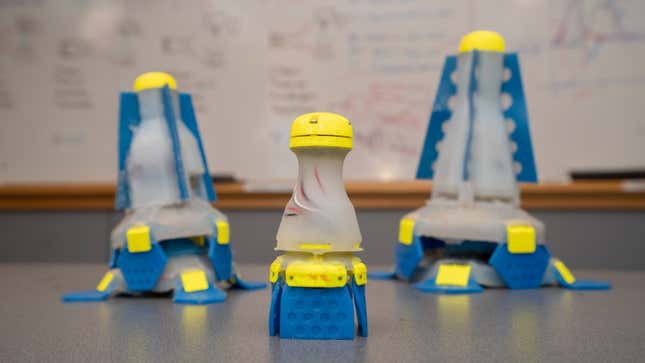 Originally developed to address Saudi Arabia's leaky water pipe infrastructure, the sensor-equipped soft robot travels through pipes to collect data and create a detailed map of a city's underground water mains. In a few minutes, the robot can diagnose the pipe's health and alert operators about cracks and vulnerable areas.
Leaky pipes is a costly problem for rich and poor cities alike. In Delhi, up to 40% of clean water is wasted because of old, corroded pipes. In London, some 20,000 homes, schools and businesses went without water this year because of "an unprecedented number of leaks." In New York City, the 85 mile aqueduct that supplies half of all drinking water has been leaking up to 35 million gallons a day over the last 20 years.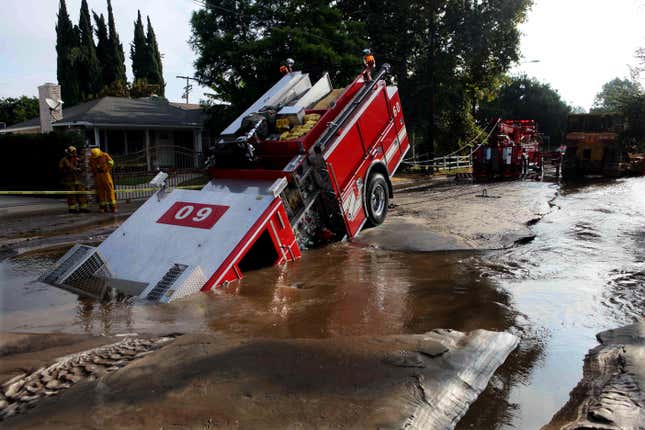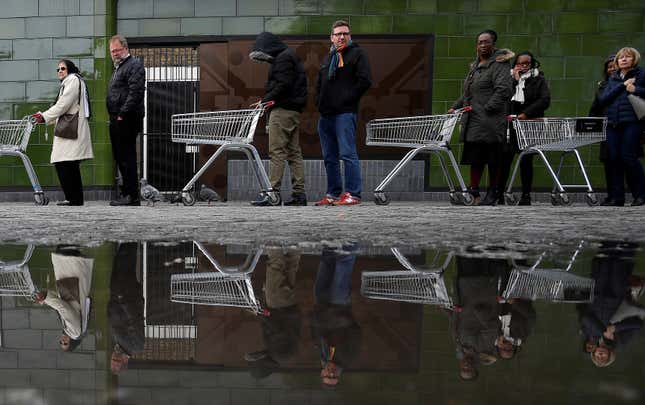 A comprehensive survey by Utah State University this year suggests there has been a 30% surge in water main breaks in the US and Canada over the last six years. Over 240,000 water pipes burst in the US each year, with each incident costing an average of $200,000 in infrastructure damage.
"City Hall and the general public are typically not aware of the issue, and that impacts where the funding goes," Wu says. "The James Dyson Award will hopefully help us raise social awareness. Then, we'll get cities to act and get money to water utility [operators] to work with us to solve the problem."