Last week, 150 people met at a church in Copenhagen to create posters aimed not at church patrons, but at the trillion dollar global tech industry.
The entrepreneurs, artists, designers, academics, and tech industry veterans from 35 countries spent 48 hours writing, designing, and publishing a catalog of actionable principles that addresses the industry's seeming lack of ethical boundaries.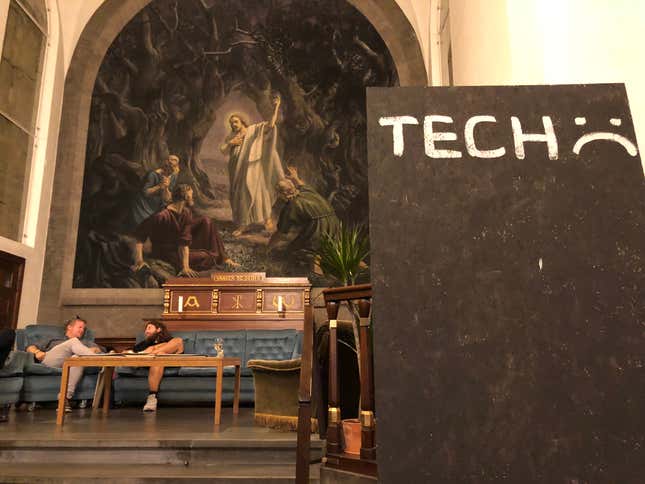 Translating ideas to a shareable format is essential, says co-organizer Thomas Madsen-Mygdal. Holding up a 1968 issue of Stewart Brand's The Whole Earth Catalog, he opined about the power of beautifully presented concepts. "They're [Silicon Valley is] so great at marketing. They're amazing at packaging their ideas and spreading them to the world," he said, pointing to oft-repeated phrase tech aphorism "Stay hungry, stay foolish" on the back of the catalog.
Several of the workshop's participants had convened in the Danish capital last year to draft an ethics manifesto aimed at Silicon Valley, called the Copenhagen Letter. Now their task was to write down ethical principles and phrase them in a way that could be as catchy as an ad slogan.
In moments, the Copenhagen Catalog meeting resembled a heated editorial meeting—complete with the familiar debates over audience, tone, and typography. With assistance from two professional writers and a team of graphic designers, each person was tasked with formulating catchy mantra for inclusion in the catalog. I was invited to join the group for the task. As we inched to the deadline, the assignment became clearer: We were making propaganda posters against arguably the most insidious crisis of recent years.
Art director Jan Rasmussenth and his team of design students from The Royal Danish Academy of Fine Arts burned the midnight oil to produce the catalog and a companion website in just two days.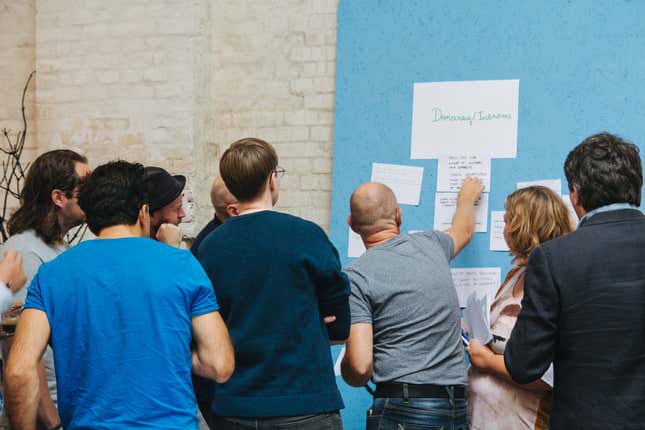 As a whole, the catalog looks beautifully cohesive, thanks to Rasmussenth's clever design template. A few of the more arresting posters could conceivably inspire a few tech bros to think about their jobs differently. But as many projects with short deadlines turn out, not all of the posters in the catalog are equally great. Unlike the Copenhagen Letter's well-crafted language, some posters sound glib, others incomprehensible, and most could've used an editor's benevolent intervention. It's challenging to guarantee quality when the emphasis is the final form, especially from an eclectic group of experts who were not all writers nor native English speakers. There's a line in the catalog's introduction that acknowledges this. It says, "These principles will evolve. Should (can) be scrapped (ignored) if not useful."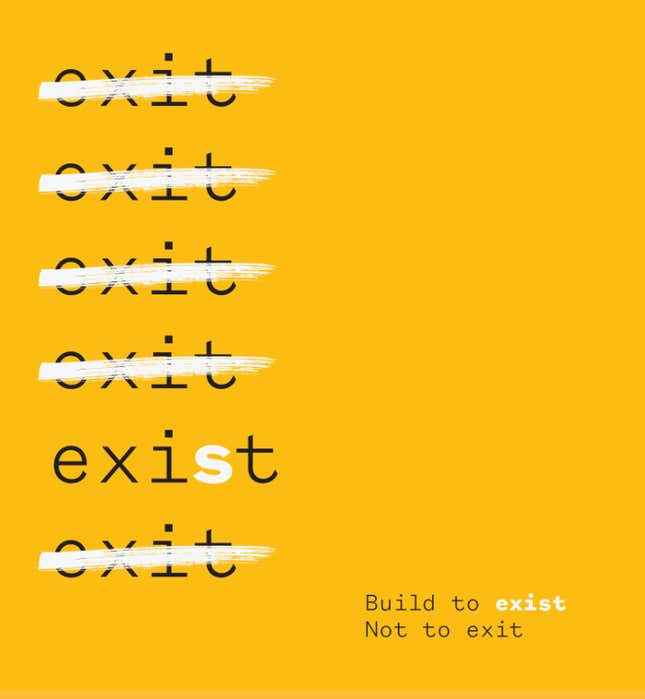 Copenhagen Catalog doesn't have a specific audience, which confounded some participants. "Are we going to airdrop copies of the catalog in Silicon Valley?," asked one participant earnestly. Others wondered if it were meant for California tech workers or for all tech industry actors around the world. Crafting a universal message is tricky, as organic food movement pioneer Thomas Harttung warned the group. "We all suffer from the Buzz Lightyear Syndrome—to infinity and beyond," he said.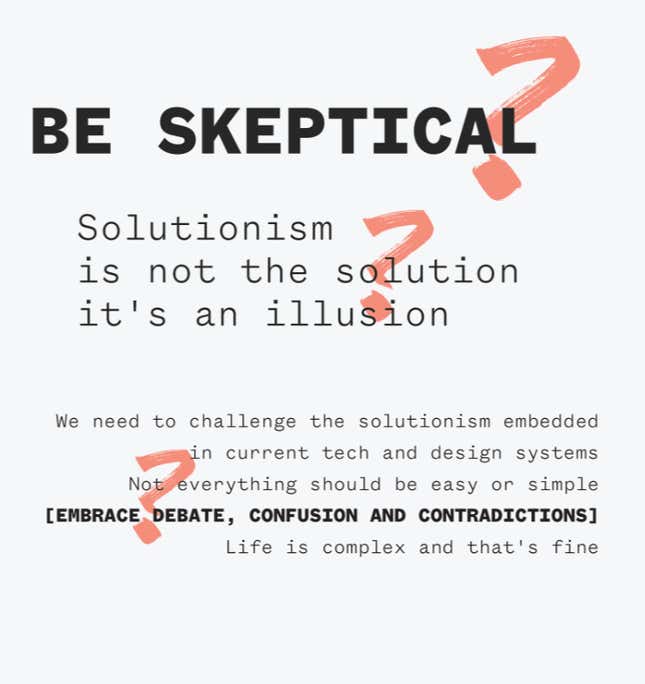 The idea that a graphic design project can fix the tech industry might be amusing, but it isn't entirely without precedent. Arresting posters have coalesced populations and helped shape history. There's the British government's 1939 morale-boosting edict, Keep Calm and Carry On; the gutting anti-Vietnam War poster, And Babies; and Milton Glaser's post-Sept. 11 love letter, I Love NY More Than Ever, to name a few. It's unlikely that any single poster in the Copenhagen Catalog will spark a revolution, but as one participant suggested, the posters could kindle conversations about professional ethics or simply give one pause about the true goals of technology. The Copenhagen Catalog is a good a place to start as any.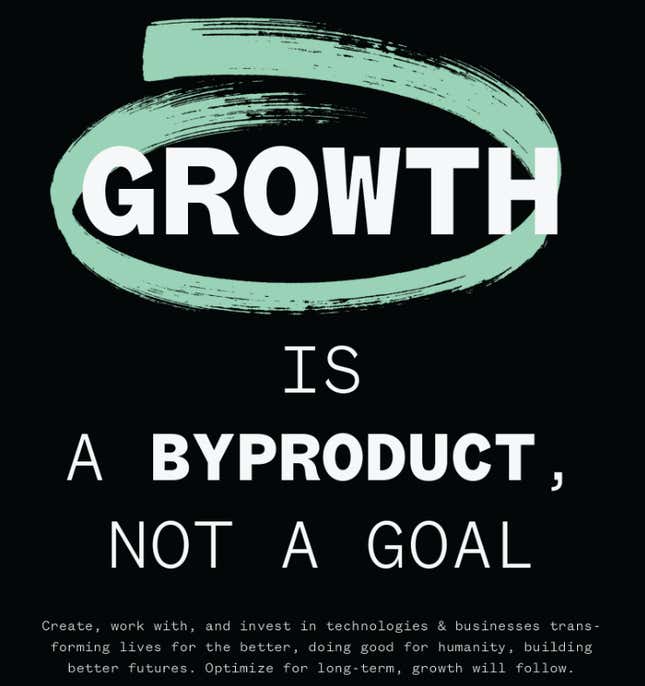 A PDF of the 150 posters can be downloaded on the Copenhagen Catalog website and freely used or adapted with credit to its authors.