According to local Chinese media, a man from the eastern Chinese province of Zhejiang has bought a Tesla Model S sedan that cost him as much as 2.5 million renminbi (link in Chinese)—or $410,000. While that figure hasn't been confirmed—Tesla hasn't responded to queries about the sale and alleged price—it does raise questions about how expensive the luxury electric vehicle will sell for in China.
The California-based maker of the luxury electric sports sedan has long said that it sees China, the world's largest car market, as critical to its growing business. Chief executive Elon Musk has been vague about the company's plans there, other than its opening of a showroom hopefully in the next year. As of August, the company began accepting reservations in China for the Tesla S Model, which for now have to ship from its showroom in Hong Kong.
Tesla's website for its Hong Kong showroom doesn't say that it has begun shipping cars to customers yet. However, the alleged shopper from Zhenjiang posted these photos of his new purchase on his blog on Oct. 14 (registration required):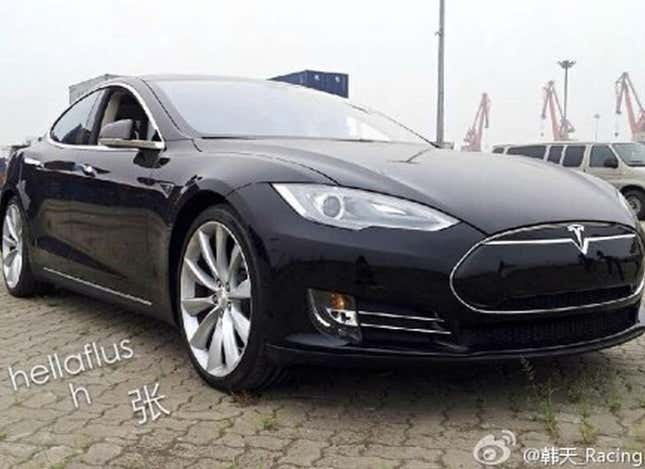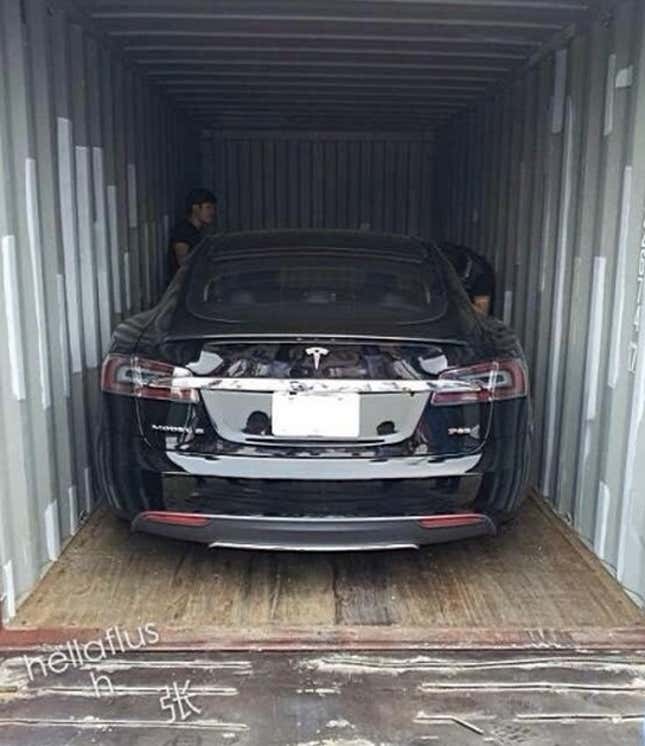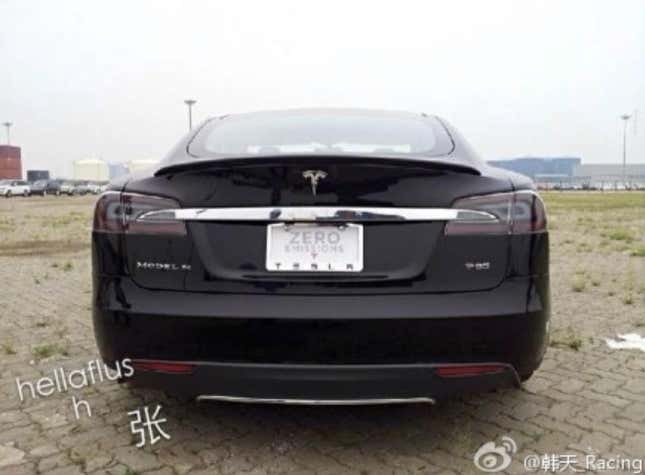 As we've pointed out, in the US, the Tesla's Model S sedans are priced in the range of non-electric luxury cars—between $71,000 and $96,000, but that price is usually offset by state subsidies. In China, customers face tariffs on imported cars as high as 25%, a value-added tax of around 17%, and an additional consumption tax, which all mean the cars could cost as much as 1 million renminbi (link in Chinese), or $160,000, observers say. That price may be lowered by government subsidies of up to 60,000 renminbi, less than half the amount that US customers get in rebates in California.
It's not so much that Chinese consumers can't afford pricey cars— demand for luxury cars likes Mercedes, BMW, Audi have all grown over the years—but many might not see electric vehicles as worth the money. Electric cars aren't popular yet. Only 22,000 passenger cars sold in the country last year were plug-ins, out of a total of 18 million vehicles purchased, according to LMC Automotive. Nor are they convenient: China is home to only about 168 public charging stations. Adding a high price to those impediments could translate into a slow start for Tesla.