They called it the "Great Mancession." As the post-2008 economic decline put more men out of work than women in the US, marketers began to notice a trend: Men in opposite-sex couples were taking over what had traditionally been women's roles. In focus group after focus group, Julie Murphy, an account planner at Midan Marketing, heard from under- and unemployed men who were buying and preparing most of the food in their households. Robbed of their economic potency, men were transforming themselves from chest-waxing metrosexuals into helpmates.
Smelling a trend, Midan conducted a survey that revealed that 47% of men in the US are buying most of of the groceries and doing most of the cooking in their homes. Murphy decided to call this group "Manfluencers™" in order to highlight their newfound power over purchasing decisions. (Yes, the term is trademarked.) Contrary to decades of dogma in the consumer packaged-goods industry, they, rather than the archetypal "mom," were deciding what their families would consume.
The breathtaking scope of Manfluence™

Manfluence doesn't end the moment a manfluencer leaves the grocery store, says Murphy. Nearly half—46%—of manfluencers say they are responsible for all of the food preparation in their households. Fifty-eight percent of them do all of the grocery shopping. And 74% claim to clip coupons. In other words, if Midan's survey of 900 men is truly representative, the data suggest that 73 million American men are manfluencers, and 27 million of them are clipping coupons. "We just couldn't believe how high these numbers were for men," says Murphy.
Marketers take notice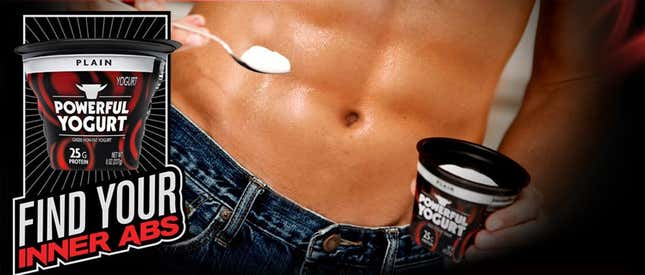 Already, marketers are rolling out packaged goods designed to appeal to the newly-empowered manfluencer. These include everything from frozen yogurt for men, which comes in black packaging and was immediately christened "brogurt", to cold-brew coffee (also black). As is the case with a great deal of marketing, many of those who are being persuaded don't realize what's happening.
"I'm not grocery shopping to bolster my manhood—I'm grocery shopping because I want to eat something," says Adam Carstens, director of research at Hult International Business School. Carstens, a busy professional, is typical of the men to whom prepared foods are marketed. When pressed, Carstens admits that when buying meal bars, he prefers Nature Valley Protein Bars. Carstens didn't realize that marketers use the keyword "protein" when attempting to appeal to men. "So then I am susceptible to [that kind of marketing]," admits Carstens.
But are marketers exaggerating differences that aren't really there?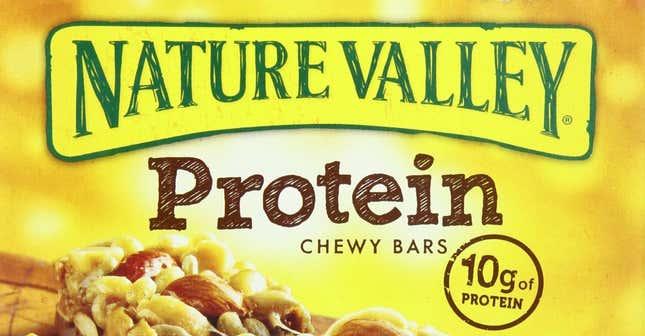 Without historical data, it's impossible to know the degree to which the mancession accelerated what was already a decades-long trend of men taking over more household work. It's also hard to know to what degree men respond to marketing.
"Is there a gendered way to cook?" asks Pascal-Emmanuel Gobry, founder of Paris-based market research firm Noosphere, and a manfluencer by Midan's definition. Gobry is dubious that an equivalent of America's dawning obsession with man-centric foodstuffs has crossed the Atlantic just yet. "But maybe it's just that I'm too dumb to see it and I only buy the dude tomatoes," he adds.
Some couples, of course, have for decades negotiated grocery shopping without reference to gender stereotypes. Steve Silberman, an author who lives in San Francisco, says that "what's interesting about being in a same sex couple is there's no template for the assigned gender roles, so we work out for ourselves which tasks we find the least onerous."
Murphy says that one of the most interesting things about the shift towards men buying groceries is that it doesn't always mean a change in shopping habits. "Men are from Mars and women are from Venus, right? We thought [the differences in shopping habits] were going to be earth-shattering, and there would be so many differences between genders. But we found they're very alike."
Seventy-seven percent of manfluencers make a grocery list, 72% compare prices between stores, and 59% are surfing websites for deals and clipping coupons, "all things you wouldn't think a man would do," says Murphy.
Midan re-ran its survey numbers for Quartz, looking just at the percentage of women surveyed who did the majority of grocery shopping and cooking in their households, and found that the proportion was the same as it was for men. That's exactly what you'd expect, given that about half of men claim to be doing these activities.
This lack of difference between genders may be one reason that it took marketers of consumer packaged goods so long to realize that half their audience is no longer "moms." Carstens notes that while he prefers the "protein" granola bars, he found the all-black packaging of Danon's new Pro Yo frozen yogurt for men off-putting. "I saw the black box, and I was like, 'Whoa that's too strong.' The Nature Valley protein bars box is very friendly—it's no big deal, and it's not in your face."
Murphy is resolute that manfluentials are a thing, and Midan is determined to make manfluence happen. "The biggest thing we're driving home is, you need to know who your target is, and don't just assume it's a 'she,'" says Murphy.