This story is part of What Happens Next, our complete guide to understanding the future. Read more predictions about the Future of Water.
When the ancient Romans built their first aqueduct, they set into motion an enduring idea: A modern city needs to build infrastructure that pumps water over, through, and around mountain ranges. Most of today's cities route this water through massive treatment plants before distributing it to our homes through a maze of underground pipes. When we're done using it, we pipe wastewater to treatment plants that release so much liquid into our rivers that treated sewage frequently accounts for the majority of the flow.
The water infrastructure that modern cities rely upon is not cheap. City leaders in North America, Europe, and Australia are scraping together funds needed to renovate aging mid-20th-century water systems; public utilities in the US spend nearly $110 billion a year on water and wastewater services. Meanwhile, their counterparts in the developing world are contemplating plans to replicate the infrastructure of the world's wealthy cities, which they too may not be able to maintain in the long run.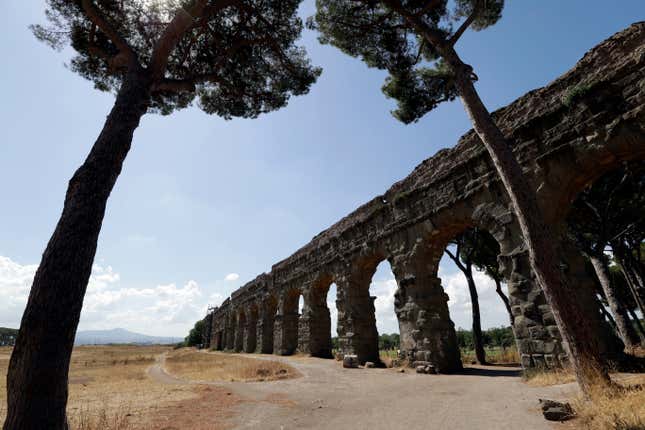 It is worth considering the possibility that there might be a better way. Rather than rebuilding ancient Roman water systems, we have the opportunity to create sustainable infrastructure that is more resilient, less expensive, and has a smaller impact on the environment.
To transition to next-generation water systems, cities need to look to rural communities that never invested in complex water infrastructure. Worldwide, millions of people still obtain their water from local wells or rainwater collection tanks. Millions more use septic tanks and leach fields to treat and dispose of their wastewater. These simple technologies are not used in cities because roofs and wells cannot provide enough water for multi-story apartment buildings, and septic leach fields fail when too many people try to dispose of their waste in the same place.
However, with a little ingenuity, a modern version of the "off-the-grid" systems used in rural communities could be made practical in our suburbs. The first step would be reducing our water footprint. As a start, off-the-shelf water-efficient appliances can dramatically lower a typical family's household water use. Couple this with devices that recycle water from washing machines and showers, and the overall water footprint of a home might decrease by 75%. Such reductions could make it possible for new housing developments in all but the driest regions of the world to be built without the expense and environmental damage associated with imported water and centralized sewage-treatment plants.
In the longer term, household water systems also could serve dense city centers. Existing technologies can recycle nearly all of the water (pdf) used in our homes. With a little tinkering, a household unit consisting of a treatment device the size of a refrigerator and a similar-size storage tank could create the means of reusing the same water over and over. Instead of an expensive sewer network, the salts and nutrients in wastewater that cannot be converted to carbon dioxide and water during treatment would be dried and left at the curb for recycling. Any water lost from the system would be replenished with water from human waste.
It might be hard to justify this kind of radical transformation in cities where existing urban water systems still meet our needs. But for places lacking modern water infrastructure, the water systems that come next might look different for the first time in two millennia.
This story is part of What Happens Next, our complete guide to understanding the future. Read more predictions about the Future of Water.