NAIROBI, Kenya—Kenya is set to host its first ever modern and contemporary art auction next week, amid a surge in global interest in African art.
The retrospective, to be held on Nov. 5, will span the best work produced by artists from across East Africa over the last 40-plus years. Fiona Fox, co-founder and director of Circle Art Agency, which was established to help cultivate the contemporary art market in East Africa, says that while the genre has been gaining in popularity and status, it lags behind art from West and South Africa and is relatively unknown internationally.
"Our primary aim is to grow the local market," says Fox, who helped to set up the Tate's African arts acquisition committee two years ago. "There is no platform in the region to sell work on the secondary market currently."
The auction comes amid growing international awareness of and appetite for art from the continent. Earlier this year, sales of African art at Bonhams, the London-based auction house, topped the £1 million ($1.6 million) mark, while London's Somerset House hosted the 1:54, the city's inaugural contemporary African art fair. Online auctioneer, the Auction Room, launched its first sale of African art last week, with estimates for the work ranging from £1,000 to £75,000.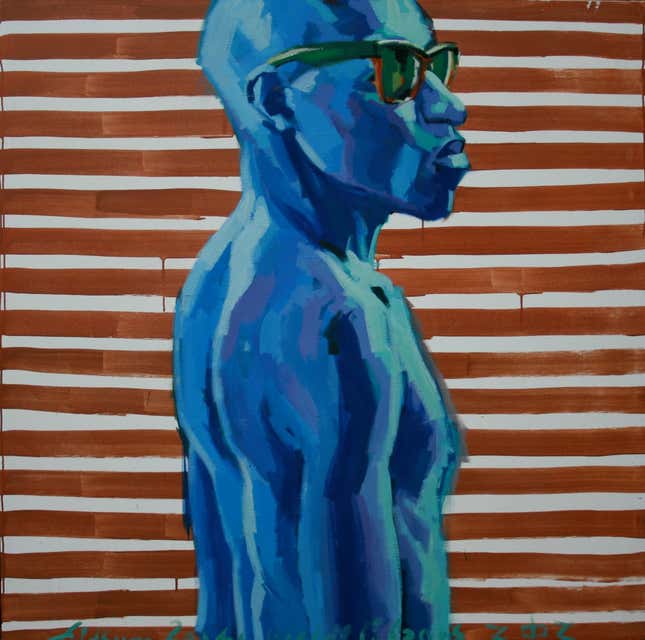 Fitsum Berhe Woldelibanos (Ethiopian, born 1979)
"Read me or not," 2012
Kenyan shilling 220,000–300,000
US $2,500–3,410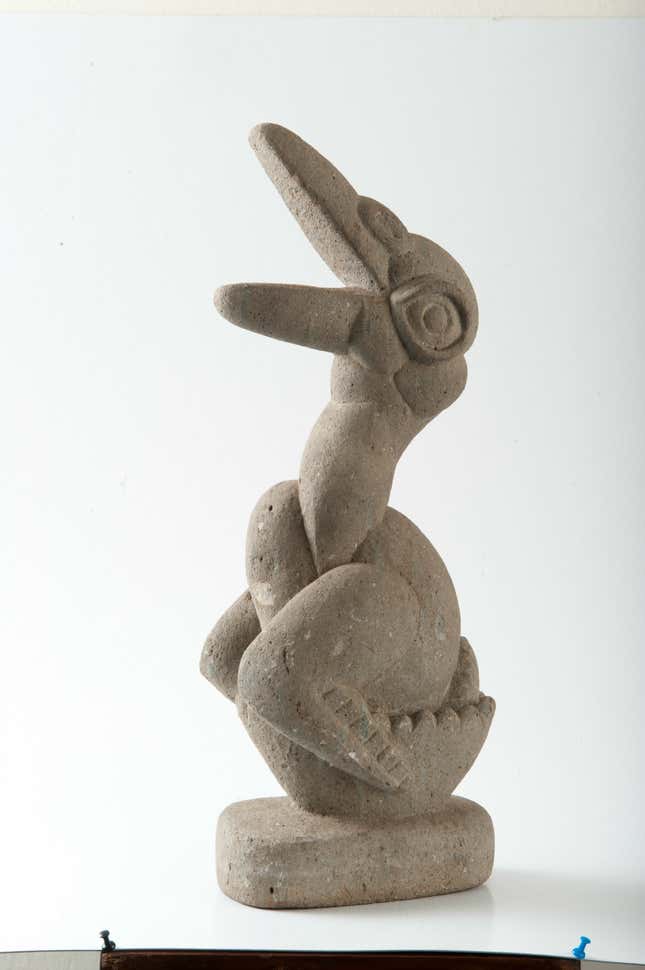 Michael Soi (Kenyan, born 1972)
"Auction," 2013
Ksh 100,000–140,000
US $1,140–1,590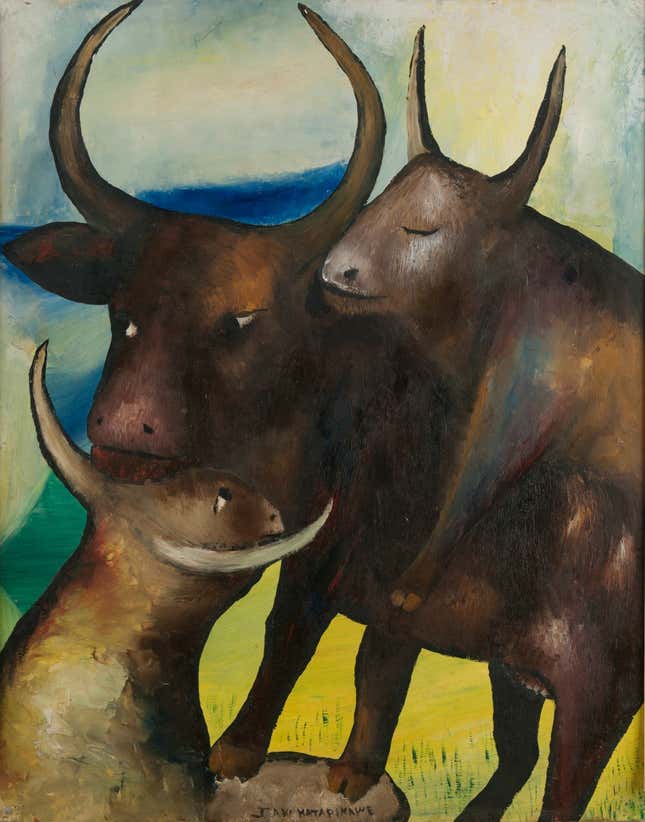 Jak Katarikawe (Ugandan, born 1938)
"Untitled," circa 1975–80
Ksh 750,000–900,000
US $8,520–10,200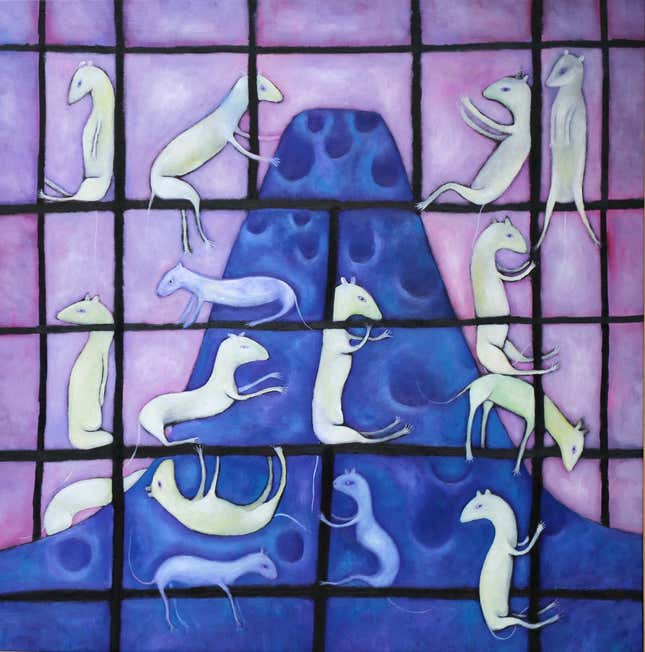 Richard Kimathi (Kenyan, born 1971)
"Mongooses (Kibera)," 2009
Ksh 300,000–350,000
US $3,400–4,000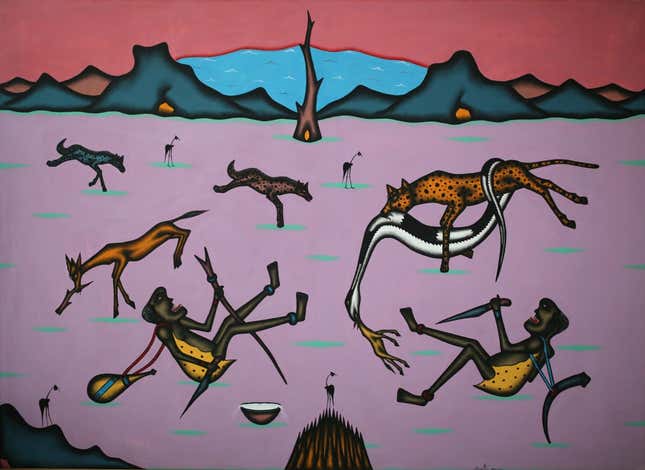 Kivuthi Mbuno (Kenyan, born 1947)
"Kamba Hunters," 2011
Ksh 550,000–650,000
US $6,250–7,390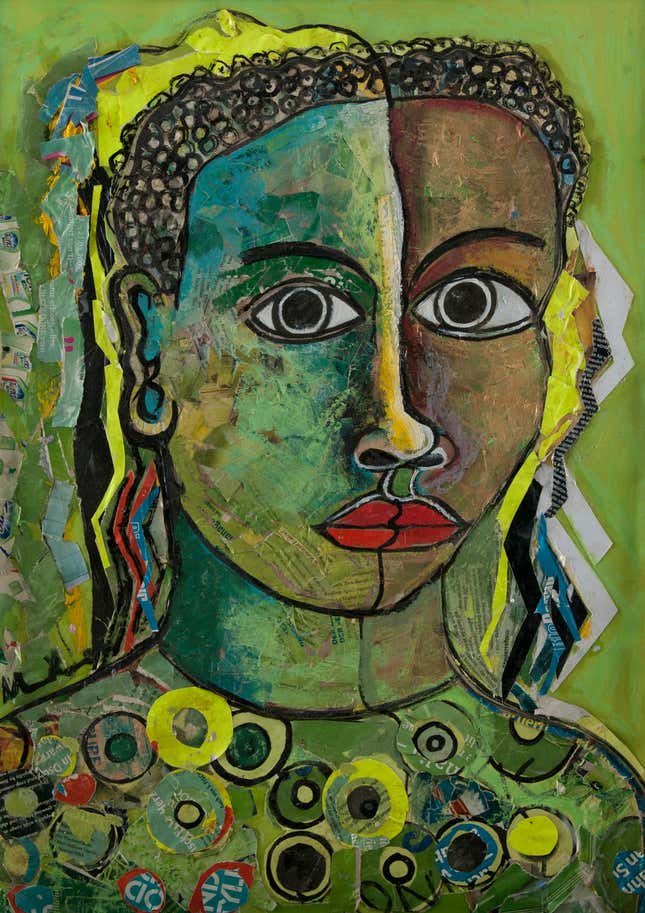 Geoffrey Mukasa (Ugandan, 1954–2009)
"Lady in Green," before 2006
Ksh 250,000–300,000
US $2,840–3,410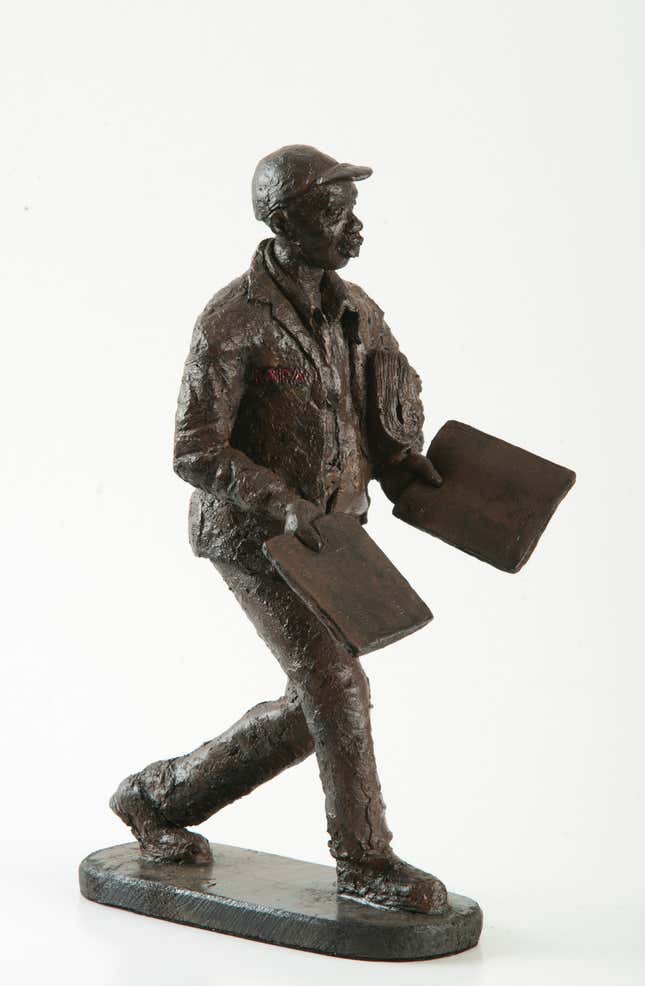 Edward Njenga (Kenyan, born 1922)
"Newspaper Vendor," 1967
Ksh 200,000–300,000
US $2,270–3,410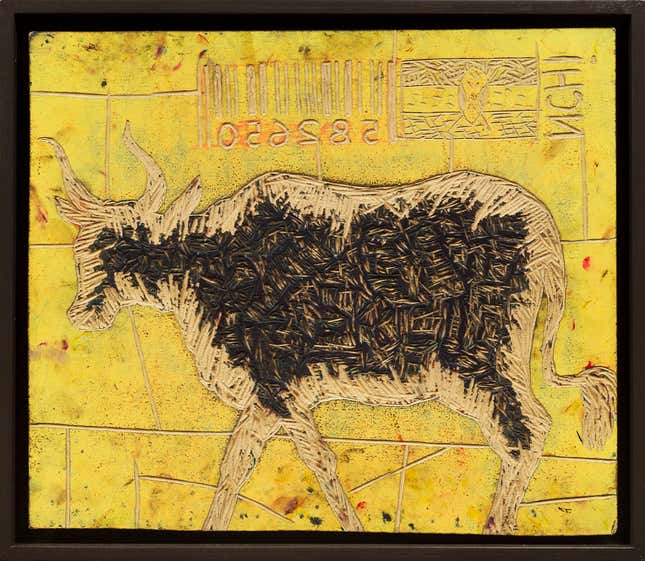 Peterson Kamwathi (Kenyan, born 1980)
"Nchi 1 Barcode (Nchi Yetu Series)," 2004–5
Ksh 100,000–150,000
US $1,140–1,700