James "Whitey" Bulger was reportedly killed in a West Virginia prison, according to multiple reports citing unnamed officials. Bulger, a notorious former Boston organized crime boss, was serving two life sentences for 11 murders. He was 89 years old.
Bulger began serving his sentence in 2014 at USP Coleman II, a high-security federal penitentiary in Sumterville, Florida. He was transferred during the past week to USP Hazelton in West Virginia, another high security facility with 1,277 inmates in the main prison and 108 in an adjacent satellite camp.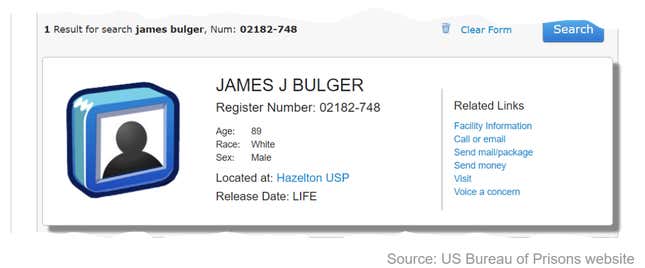 Authorities did not give a reason for the move. The Boston Globe recently reported that Bulger's health "was deteriorating and [that]…his death appeared imminent."
Bulger is survived by two younger brothers and his wife, Catherine Greig, with whom he evaded authorities as a wanted fugitive for 16 years. Greig is doing 8 years at FCI Waseca in Waseca, Minnesota for related charges including harboring a fugitive, identity fraud, and conspiracy to commit identity fraud. She has a scheduled release date of September 29, 2020.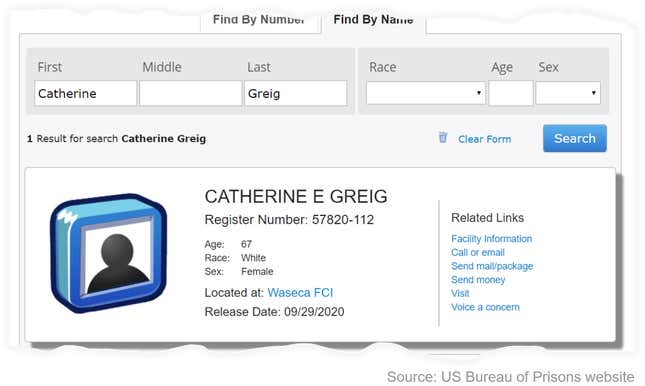 Further details have not yet been released by prison authorities. This story will be updated as more information becomes available.