Kobe has been deported.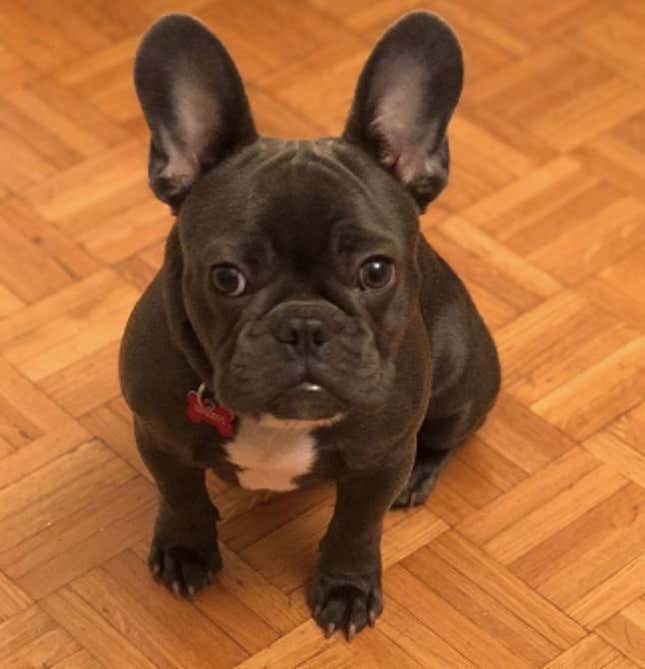 The French bulldog of Lamar Patterson, a former NBA player who just signed with Australia's Brisbane Bullets, was seized yesterday (Nov. 1) from the basketball star's hand luggage after being discovered by Australian border officials.
After being placed in quarantine, Kobe was sent back on a one-way flight to the US today (Nov. 2), reports Australian Broadcasting Corporation.
A Brisbane Bullets representative said the player had contacted the airlines about traveling with his dog, who was listed on his ticket. Patterson said, however, there was a "miscommunication between airlines."
Patterson had traveled with Kobe in a dog carrier, first on a domestic flight in the US before connecting in Los Angeles to a Qantas flight. The dog went unnoticed by Qantas, which permits only assistance dogs in cabin.
It's not the first time Australia's strict animal-quarantine laws have ensnared a celebrity. In 2015, Johnny Depp and his then wife, Amber Heard, were engulfed in a scandal that's since been dubbed the "war on terrier." Heard was fined A$1,000 (US$720) for not declaring her two Yorkshire terriers, Pistol and Boo, when she traveled by private plane to the country. Barnaby Joyce, who was then Australia's agriculture minister, had threatened to euthanize the dogs if Depp didn't send them back to California.
After Heard's sentencing in 2016, the couple made a video apologizing for the incident. In it, Depp offered this piece of advice: "Declare everything when going to Australia."