What do a fitness tracker for dogs, energy-boosting chewing gum, and a tower of eco-friendly diapers have in common? If you live in one of nine US cities, you can get this bizarre assortment of products at your local Macy's department store at a pop-up shop put on by…Facebook.
The social media giant is promoting its e-commerce business with these Macy's counters through the holidays in New York, Pittsburgh, Atlanta, Fort Lauderdale, San Antonio, Las Vegas, Los Angeles, San Francisco and Seattle. The brands available are the 100 "most-loved small businesses and digital-native brands on Facebook and Instagram," according to a company release.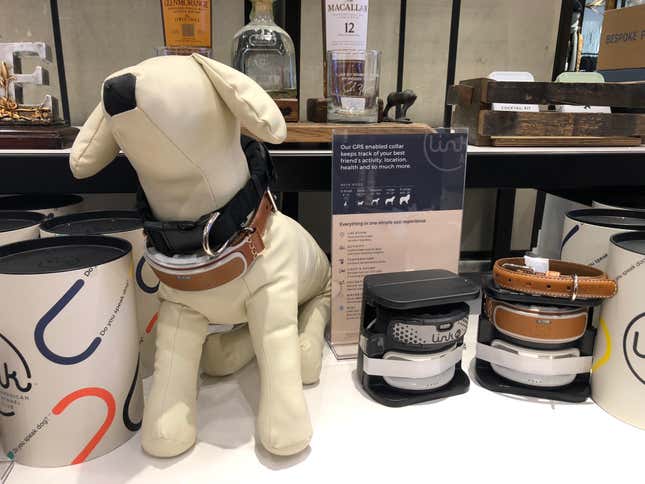 The pop-up store doesn't offer leggings sold through multilevel-marketing schemes that thrive on Facebook, but products the company wants to showcase. This makes a somewhat strange mix of gimmick-y gadgets, shopping-channel staples, and items made by companies with a social-good ethos. All of the profits from the sales go to the brands.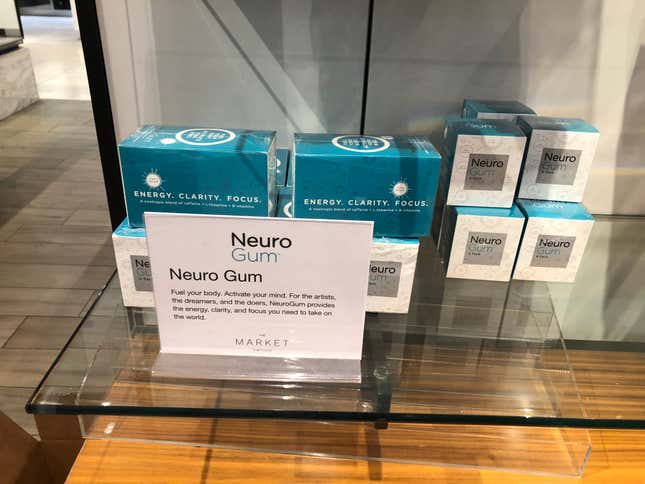 Most of them aren't household names. One exception is actress Jessica Alba's Honest Company, whose diapers are prominently displayed upfront in a baby-shower-ready diaper cake. It's hard to classify the products available at the pop-up store, other than the fact they could all conceivably make gifts. There are self-care kits for men, whiskey-aging kits, in-flight cocktail-making kits, and a kit for making a "love book," which documents your love story with Bitmoji-like illustrations. There's a spiralizer with a spiralizer cookbook and a collection of very frilly clothing.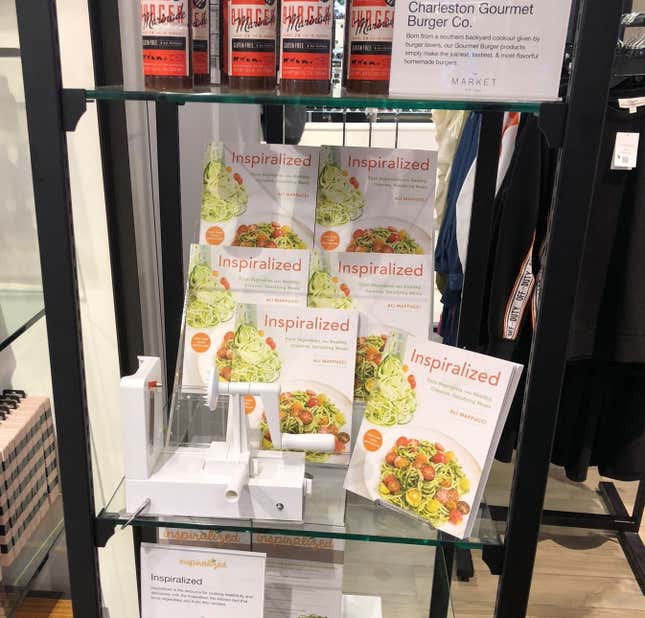 At the flagship New York Macy's the shop is in a section at the very back of the first floor, called "The Market." It's the department store's hub for temporary pop-ups.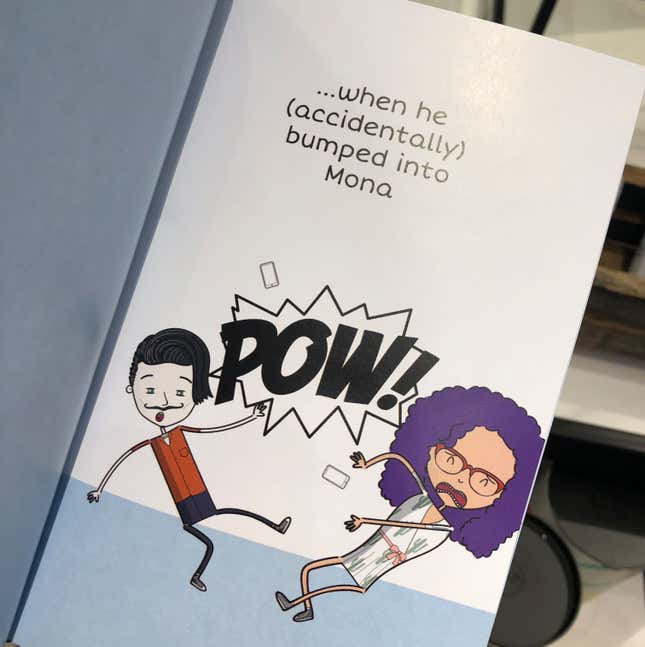 A number of the products are made by companies with a cause, another promotional move by Facebook, which is constantly getting accused of corporate greed and other evils. At the pop-up, you can buy bracelets made out of recycled materials that fund ocean trash removal operations, or ultra-soft clothing, profits from which go to researching a cure for blindness.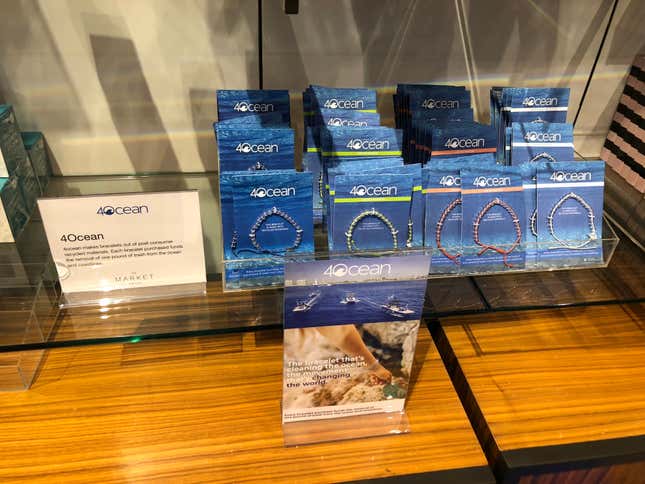 Facebook is, first and foremost, an advertising business. But it's been steadily building shopping features on its platforms, from e-commerce Pages on Facebook, to Marketplace, its Craigslist competitor, and various shopping features on Instagram (it's even reportedly working on a standalone Instagram shopping app).
In a cutesie touch, some of the displays were designed like Facebook posts, complete with Like, Comment and Share buttons.