Facebook's newest announcement updating the public on the latest political interference efforts on its platforms is an important reminder that Instagram can be just as much a target of coordinated misinformation as Facebook itself.
The majority of accounts Facebook found and took down in this batch, first announced on Nov. 5, were on Instagram—99, versus 36 Facebook accounts and 6 pages. The company says that about 1.25 million people followed at least one of the Instagram accounts, with about half of those being US users. By contrast, about 65,000 people followed the Facebook pages, and the vast majority were outside the country.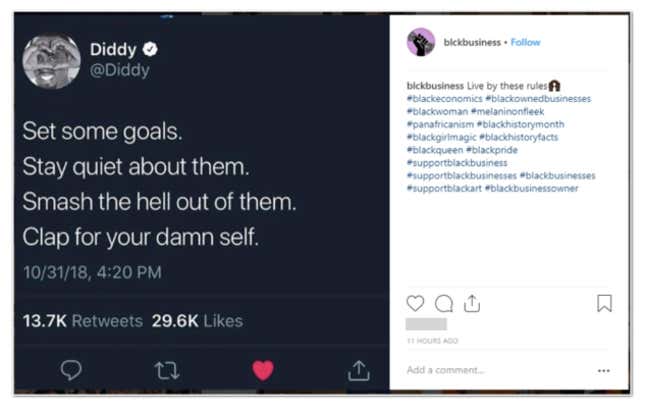 It's still unclear who is behind this "coordinated inauthentic behavior," as Facebook calls it. Last Tuesday, the company said a website claiming to be associated with the Internet Research Agency, the Russian troll farm responsible for previous election interference on Facebook, said it was responsible for creating the accounts.
The company was acting on information from the FBI.
Facebook gave several examples of the posts created by the fake Instagram accounts, most of which were created in mid-2017. They include LGBTQ and Black empowerment content, as well as a pro-Trump post from an account called "Outraged Patriot."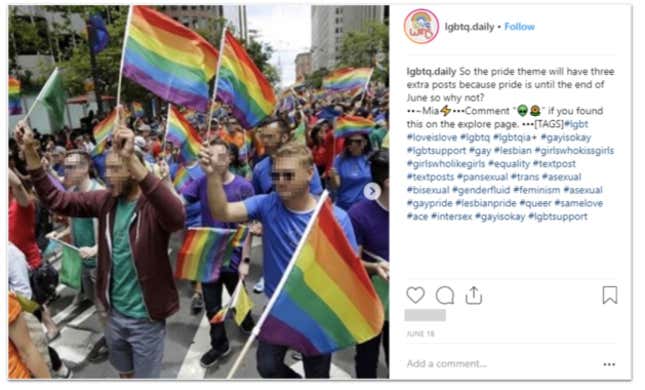 While many of the Facebook accounts were in French, the Instagram accounts were in English. In this batch, Facebook did not find any Facebook events, a tactic used in other misinformation efforts, indicating the bad actors employ a wide breadth of strategies. The company said the Facebook content was promoted with ads, which was not the case for Instagram.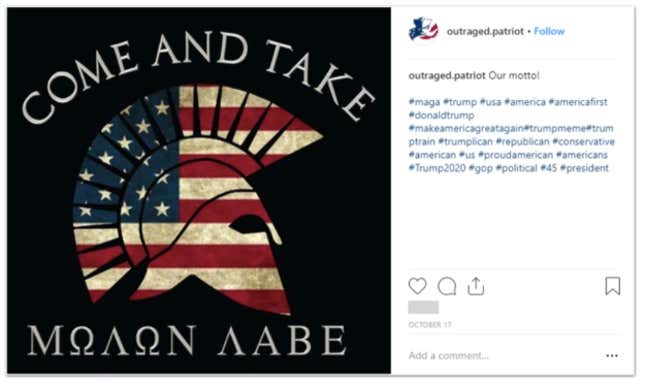 "What's clear is that as we improve, our opponents will change their tactics and improve, too," Nathaniel Gleicher, head of cybersecurity policy at Facebook, wrote in a post. "They are smart, well-funded and have every incentive to continue their efforts, even if some of their actions have very little impact."