Last night's (Nov. 12) $691.5-million auction at Christie's broke multiple records. It was the most expensive ever auction and included the most expensive work ever sold, Francis Bacon's triptych "Three Studies of Lucian Freud," which went for $142.4 million. Also among those sold was also the most expensive piece ever by a living artist, Jeff Koons's "Balloon Dog (Orange)." The big orange dog (above) was purchased by an unknown telephone buyer for $58.4 million from the previous owner, publishing magnate Peter Brant.
But what of its siblings? Koons conceived of the Balloon Dog series in the nineties, and while the orange version was among the first created, it was ultimately just one of a litter of five—each with a "celebrated collector" of its own.
Insurance and homebuilding billionaire Eli Broad, well-known for his arts philanthropy, owns "Balloon Dog (Blue)," currently on display at the Los Angeles County Museum of Art.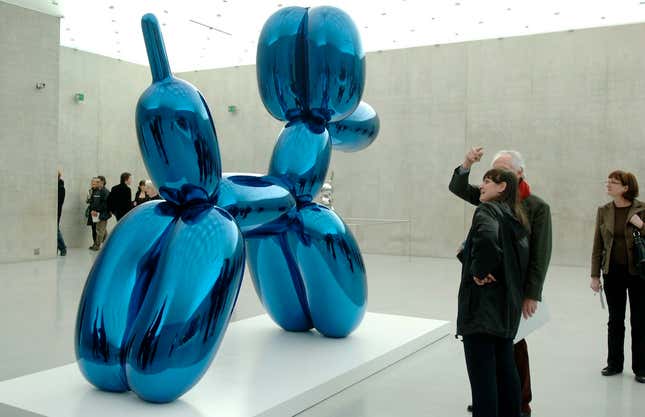 Billionaire French retailer François Pinault owns "Balloon Dog (Magenta)."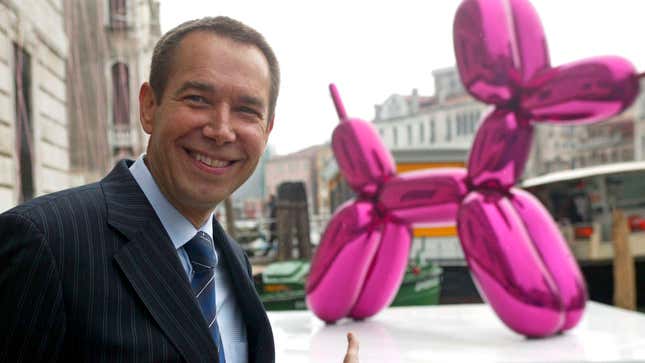 The scarlet "Balloon Dog (Red)" is owned by Greek industrialist Dakis Joannou.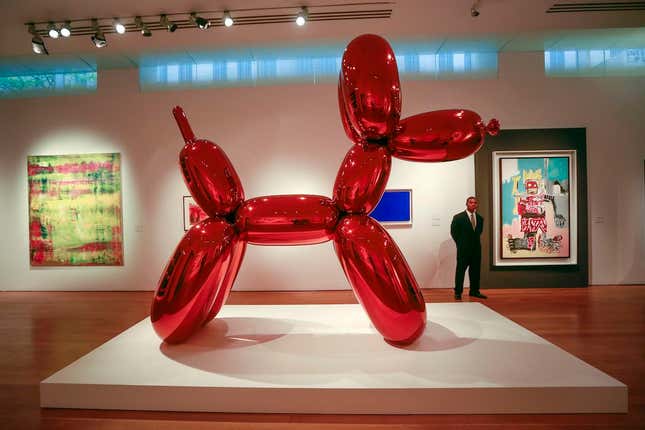 Finally, SAC Capital hedge fund magnate Steven A. Cohen owns one. He's been in the news this month, since his fund settled accusations of insider trading with the US Securities and Exchange Commission for $1.8 billion. Cohen's is yellow.
Now all that's left is for the buyer who snatched up the most recent pick of the litter last night to step forward. We're sure it's found a good home.