For the second year in a row, the Christmas decorations adorning the inside of the White House serve as a useful tonic against the cheeriness and warmth of the holiday season.
At the beginning of a video posted by the White House today (Nov. 26), first lady Melania Trump (who designed the decorations) is seen walking down an East Wing walkway. Both sides are lined with blood-red trees that bring to mind either mounds of ground beef or a group of inanimate Gileadean handmaids.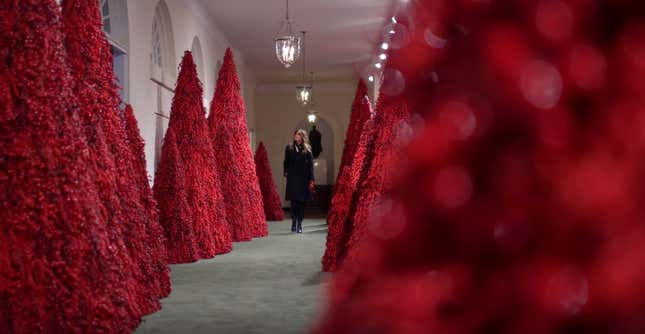 It's not entirely clear what the red trees are supposed to evoke, a Reuters image describes them as trees "made from red berries." An email from the first lady's staff noted that "the choice of red is a theme throughout the White House this year."
If the generally surreal, disturbing sense of impending doom feels familiar, it's because the East Colonnade also played host to last year's viral centerpiece, which was reminiscent of the Babadook's haunted forest or an ice queen's frozen lair.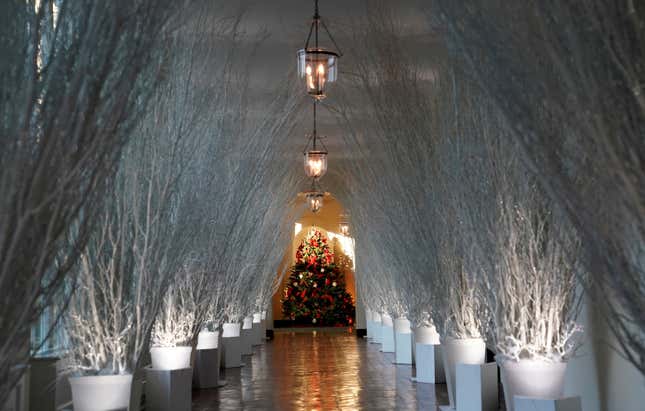 To be fair, most of the mansion's rooms strike the celebratory warmth one would expect out of Christmas at the White House. Twinkly lights, hearths covered in pine fronds, and of course, a wreath of "Be Best" pencils. One room features a tree that honors and was decorated by Gold Star families, and the East Room pays tributes to icons of American architecture.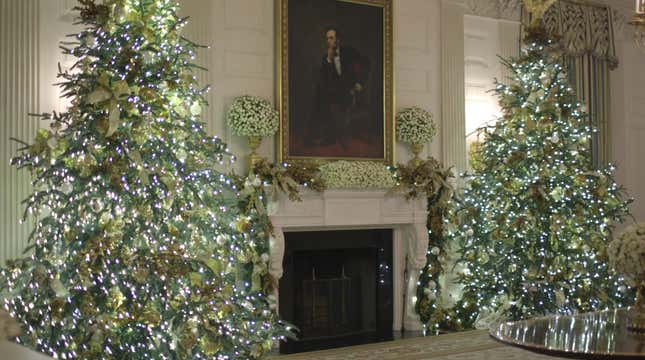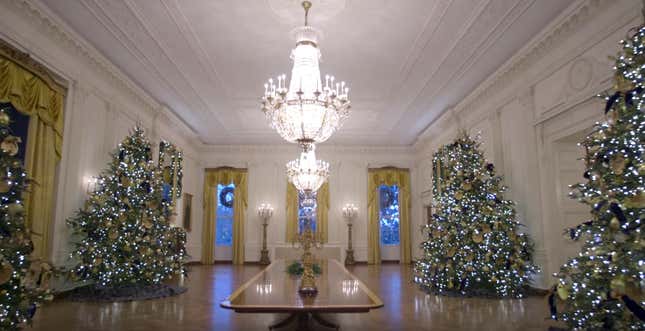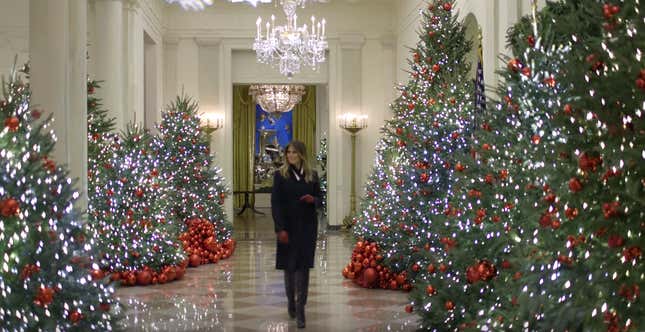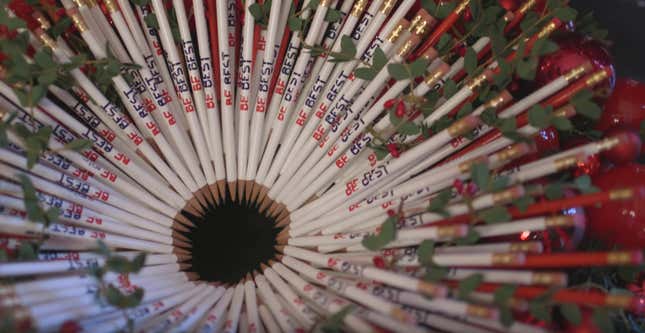 3:45 ET: This post has been updated with comment from the first lady's office.