Nineteen-year-old Simon Tian said he was going to launch a smartwatch as powerful and capable as a smartphone, and it appears he's on the cusp of actually doing it. A recently launched Kickstarter campaign for the Neptune Pine smartwatch reveals what appears to be a production-ready device that will ship as soon as Tian's company has FCC approval and the funds to mass produce the Pine.
When I first interviewed Tian in February—he was 18 at the time—he claimed to have connections with manufacturers in China, giving me details that he asked me not to disclose. His Kickstarter campaign lends at least some credibility to that claim: It includes a video of a fully functioning prototype, and photographs of the watch's innards. Tian dropped out of the pre-college program typically attended by students in his home province of Quebec. All of the initial funding for the Pine came from friends and family.

The Pine is large for a smartwatch: Its frame, measuring 2.6 inches (6.6 cm) diagonally, looks like a Star Trek-style wrist communicator in a promotional video for the watch. That bulk contains everything you'd typically see in a mid-range Android smartphone, including front- and rear-facing cameras—making the Pine the only smartwatch on which you can conduct video calls. The Pine can make and receive calls, can browse the web over WiFi and 3G, has a headphone jack, and will even be water-resistant.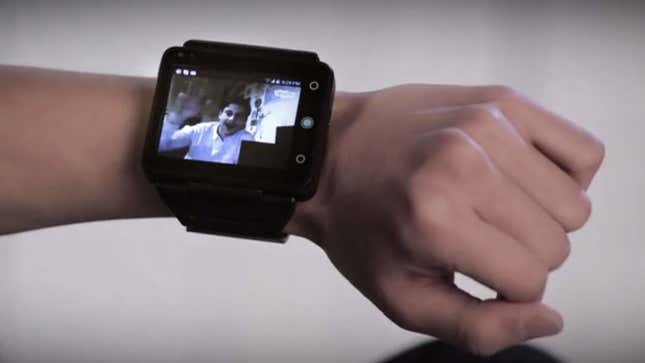 With a list of specifications that would be respectable for a phone, let alone a watch, and a promised battery life of seven hours of internet use over Wi-Fi and 120 hours of standby—better than most smartphones—there has to be a compromise. It's in the display. The Pine's screen is 320×240 pixels, which gives it about the same resolution as the original iPhone, but on a much smaller screen. That's fine on a laptop, but on a screen this small, will maps and web pages be decipherable?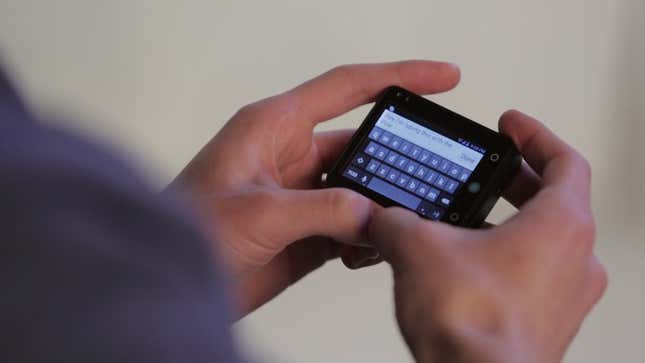 There's no telling whether the Pine will live up to its own hype until reviewers get their hands on one. As of this writing, the Pine blew past its C$100,000 funding target in just the first two days it was on Kickstarter, and is on pace to be one of the best-funded Kickstarter campaigns ever.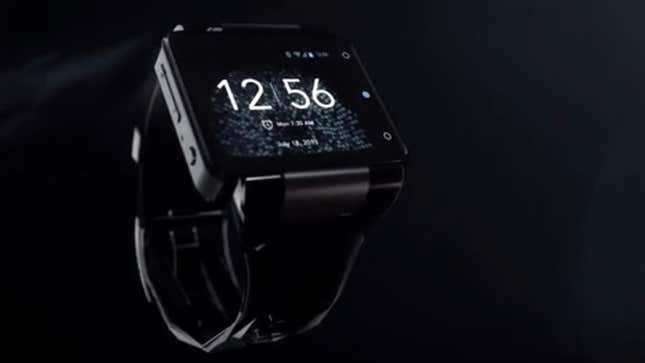 The other unanswerable question is: Will anybody buy one? Plenty of people argued that the ungainly phone/tablet hybrids known as phablets would never take off, but they did, suggesting there'll always be a market for a gadget with a new screen size. On the other hand, the lure of a phablet is that it can replace your phone or tablet, or even both. Would you replace any of your gadgets with one that has a screen this small? And if not, why buy yet another device that basically does the same thing as the ones you have?