Keeping track of every startup and corporation that has its sights set on the marijuana industry is nearly impossible. But following these four companies will help you understand the big movements happening in the space. Each plays a different role—whether it's wrangling investments for startups or delivering the finished product to your door—but all of them have an outsized impact.
---
Welcome to our field guide on the marijuana industry. Check out other parts of our deep dive here.
---

Privateer: Where Peter Thiel goes when he wants to invest in weed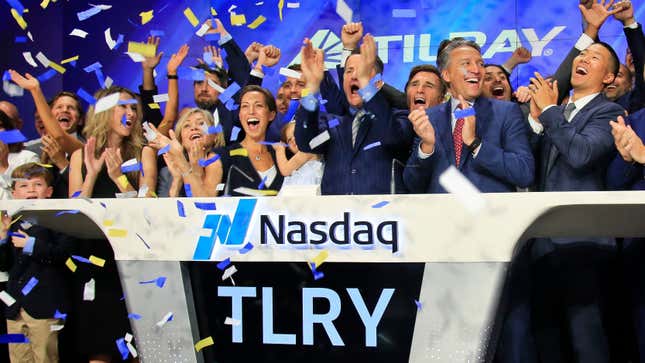 Privateer, which has raised more than $200 million, is one of the most established cannabis investment firms. It's the parent of informational website Leafly, the (Bob) Marley-family-licensed brand Marley Natural, and Tilray, a Canadian medical marijuana company that was the most closely followed pot stock of the year. Tilray also has a partnership with a major pharmaceutical firm, Sandoz, a division of Novartis. In early 2015, Privateer received an investment from Peter Thiel, which until recently was was among the highest-profile mainstream investments in cannabis.
Constellation: Big Alcohol's first-mover
In October 2017 the liquor company Constellation Brands—its best known brand is Corona—invested about $200 million in Canopy Growth, one of Canada's top-three growers. Constellation was buying into the future prospect of cannabis-infused beverages. This August, Constellation committed to investing another $4 billion in Canopy at five times the previous valuation, setting off the long-awaited arrival of corporate weed.
Harborside: a dispensary with a mission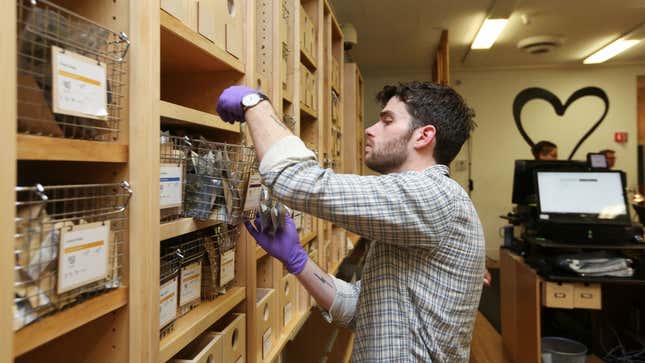 Until Las Vegas entered the picture, Oakland-based Harborside Health Center, which opened in 2006, was generally considered the biggest dispensary in the country. As much as anyone in the industry, co-founder Steve DeAngelo represents both cannabis's outlaw-activist past and its very capitalist future. An articulate spokesman for cannabis as a new kind of industry—one which respects the environment, employees and its community—DeAngelo is also a savvy businessman. Harborside is positioning itself to be a major grower as well.
Eaze
: the Uber of pot
Eaze is a delivery app in California that, according to one report, is close to raising $65 million at a $300 million valuation. Eaze recently launched an online CBD store serving 41 states, a bid to consolidate the fractious and dodgy CBD market.

Other aggressively expanding marijuana companies include MedMen, Chicago-based Green Thumb Industries (GTI),  Green Growth Brands, and Acreage Holdings (which among its advisors counts former Republican speaker of the house John Boehner and former Canadian prime minister Brian Mulroney, both anti-weed hardliners while in office).