If you've ever wanted to kill demons in your living room, developer Rich Whitehouse has answered your prayers.
This week, Whitehouse added an update to his 3D-modeling software, Noesis, which enables it to download the map of a room that certain Roomba models create, and turn it into a randomized Doom map.
Doom, the 1993 PC game that popularized the first-person shooter style of video game, is now well known as an easily modifiable game that can be changed in almost and way, and played on almost any kind of computer—including ones as unexpected as an ultrasound machine.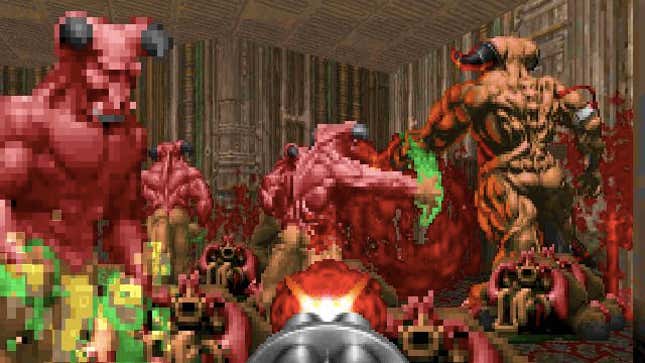 Now, thanks to Whitehouse's software, as your robot vacuum cleans your living room, it can also scout out the dimensions for a new playable Doom level. Since the Roomba isn't actually taking pictures of your room, the level will only include the shape of your room and the rough shape of the objects in it—the game gives the room a skin of a hellscape on Mars. If the Doom graphics aren't appealing, you could also take pictures of your walls and ceiling to further modify the level to actually look like your room, which would be very cool and also very weird.