A Haitian ethics professor who sought asylum in the United States and spent two years in detention is unimpressed by the ethics of his asylum process. Though Ansly Damus hasn't committed a crime, Immigration and Customs Enforcement kept him incarcerated in an Ohio jail from October 2016 until December 2018. Damus was twice granted asylum by an immigration court, but the US government appealed the rulings and refused his request for parole, which meant he remained in detention.
Damus was eventually released late last year on the condition he wear an electronic ankle monitor, and he now lives with a Cleveland Heights couple, Gary Benjamin and Melody Hart, who supported his parole application. Still, he hasn't yet been granted asylum, and it could be years before Damus gets legal status.
Quartz asked Damus (via email, through his American Civil Liberties Union attorney David Hausman), whether the Haitian professor thought the US government had treated him ethically. "It's like people who do not know anything about ethics," Damus wrote back, in French (we've translated into English), noting that he's still processing his experiences. The government was aware of his diplomas and letters of support from colleagues in academia, added Damus, and yet "it treated me as a criminal like drug addicts, like thieves, like people who don't have anything."
Hausman, who represented Damus in his detention challenge, agrees. "I can't think of any conceivable ethical justification for the government's imprisonment of Mr. Damus for over two years," he says. It's increasingly common for the US government to detain asylum seekers for months on end, he adds, on the grounds that someone could be a flight risk, but it's still unusual for an asylum seeker to be detained for as long as Damus. The US government gave no explanation, other than to say Damus was a flight risk. "This restriction on Mr. Damus's liberty is extraordinary," US district judge Judith Levy said when she heard his case, reported the Washington Post.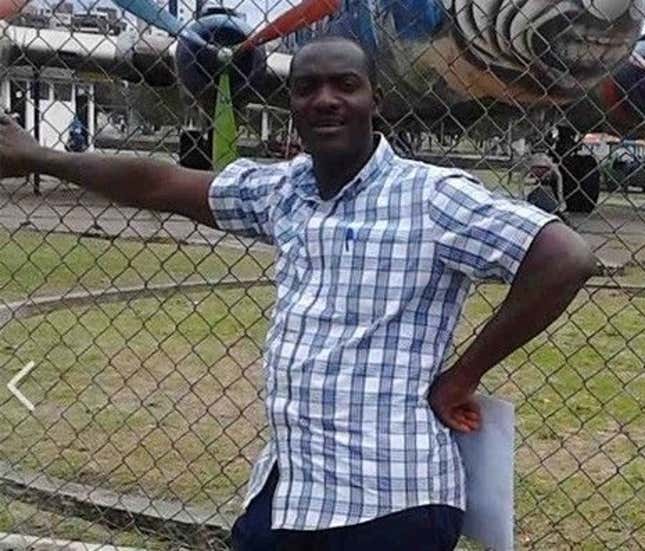 Damus says he focused on practical ethics as a professor, and often spoke on Maslow's hierarchy of needs, which argues that every person has various levels of needs, from the most basic like the food and sleep that allow us to survive, to safety (including employment and health), social needs (friendship and family), esteem (confidence and respect of others), and finally, psychological self-actualization. Fulfilling the most basic needs then enables you to be able to work towards realizing the next levels. Damus, of course, was denied all but the most basic needs while he was imprisoned. He spent months on end at a short-term facility with no access to outdoor space, according to the Washington Post, and a library that included no books in the French or Creole, the two languages he reads.
The Haitian professor was forced to seek asylum because he spoke publicly about local corruption; in 2014, he gave a youth seminar where he said that a government official behaved unethically by collaborating with gangs. Later that day, according to his asylum statements reported in the Washington Post, members of a local gang, "La Meezorequin," who supported the official, attacked Damus and burned his motorcycle, threatening to kill his family unless he fled the country. And so he went to Brazil, where he spent two years living in a refugee camp and working in construction before he crossed the US-Mexico border into California and presented himself to US Border Patrol, saying he feared for his life.
Over the next two years, Damus said he thought often about Nelson Mandela, who spent 27 years in prison for conspiring to overthrow the state of South Africa, and then went on to become president of the country after his release. "I said, when I leave detention, I will become a complete man and I will make a living. That's why I did not lose my head in detention," wrote Damus. He said his favorite philosopher is Aristotle, who writes extensively on ethics and justice. It's a philosophical perspective he would recommend to the US government.