Urbee is the most aerodynamic multi-passenger vehicle on the planet, say its designers—a team of experienced engineers whose Kickstarter campaign to fund their automotive dreams has seven days left to reach its target. Urbee's ability to slip through the air is due to its lozenge shape, achieved through 3D-printed body panels that would be difficult or impossible for a small team to otherwise achieve. This shape, plus a small electric drive system with incorporating a 7 horsepower engine (pdf) allow Urbee to travel at speeds claimed to be up to 110 km an hour (68 miles/hr).
Urbee's makers want to set a world record by driving across the US, from New York to San Francisco, a distance of about 2,900 miles (4,700 km), on 10 gallons of biofuel. Previous efforts to create such an ultra-efficient vehicle have failed.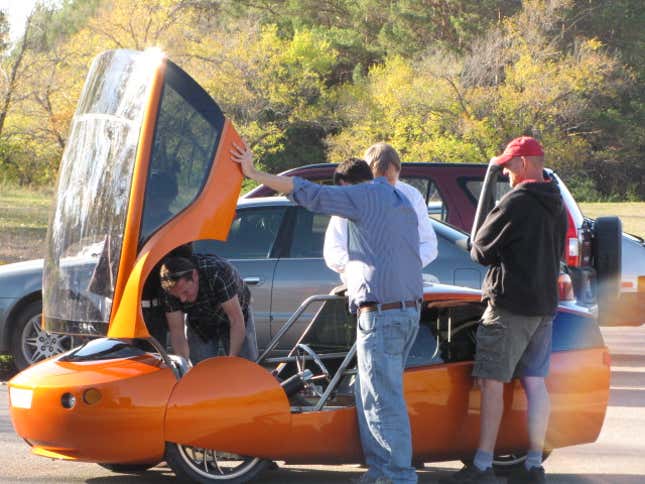 It's not just Urbee's exterior that is 3D printed. So is almost everything in the car. That allows for a near-seamless external body and lightweight internal parts, like the dashboard, that are made of single pieces instead of many smaller joined pieces. This reduces the overall weight, the car's builders told Wired earlier this year.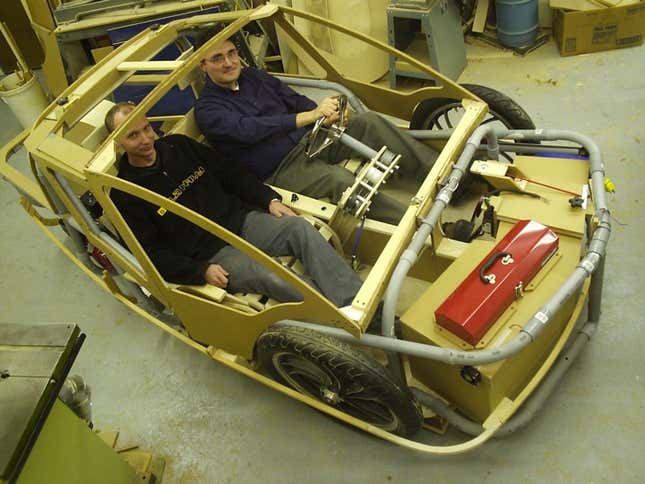 3D printing also makes it easier to make Urbee's parts thinner and lighter than conventional manufacturing would allow, since reinforcement can be added only where it's needed. It takes about 2,500 hours to 3D print all the parts of the Urbee.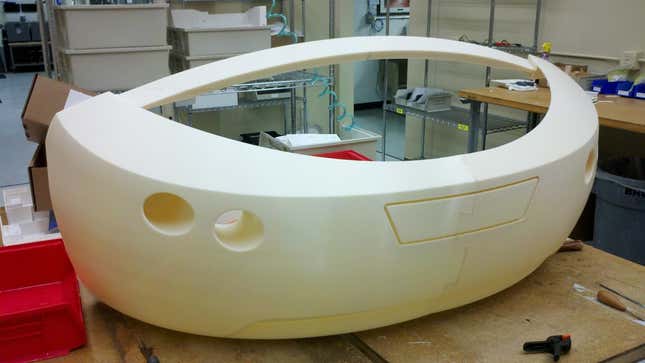 Body panels printed from ABS plastic mean that, if it's produced, Urbee could have a tough time being certified as safe to drive. Its makers counter that Urbee, which has three wheels, and is steered from its rear third wheel, is technically a motorcycle, which means it doesn't have to meet the same safety standards as a car.
At the current rate at which donations are trickling in on Kickstarter, however, it looks like the makers of the Urbee may have to turn elsewhere to get funding for their vision. One problem: Unlike almost all Kickstarter campaigns for products, Urbee's doesn't allow you to pre-order the final product itself.