Need some essential oils and sage for the upcoming media phenomenon of the "super blood wolf moon" tonight? How about a cool t-shirt?
Etsy witches and other shops have you covered. In advance of the celestial phenomenon ginned up by websites (gulp) trying to game search engines for more clicks, Etsy sellers are also promoting merchandise for the occasion.
Shops on the platform are selling "super blood wolf moon" ritual sets consisting of sage, candles, salt, and essential oils for $24 to $35, or only $10 if you already have the herbs and salt in your kitchen and just need a full moon candle.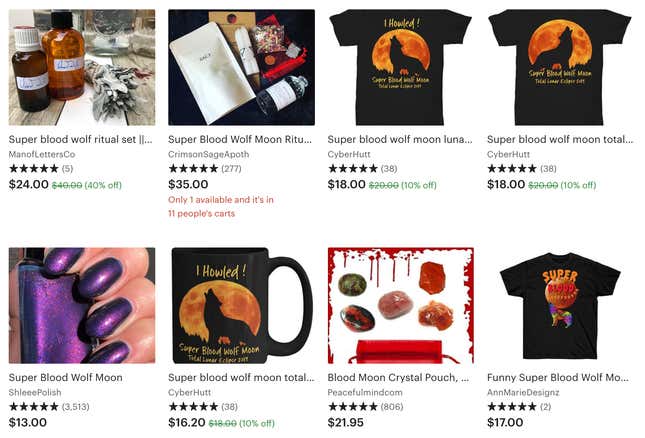 If you're not into witchcraft, you can also buy a shirt or necklace to commemorate the occasion, though most of the clothing sellers are Etsy shops that take a timely picture or graphic and sell it plastered on anything they can.