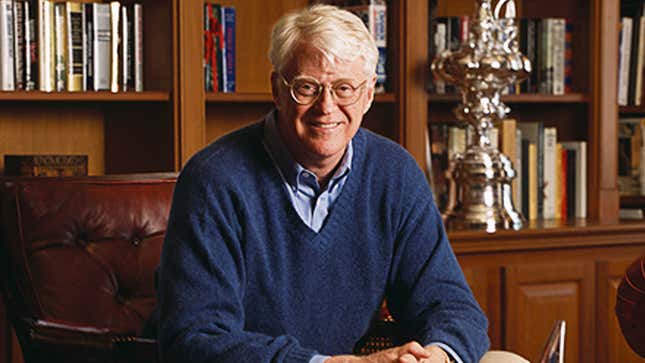 A businessman has leveled kidnapping allegations against a brother of two controversial billionaire backers of Republican presidential nominee Mitt Romney. Three weeks before the election, the case may add new fire to one of the tightest presidential races in decades.
The charges involve William Koch, a brother of Tea Party founders David and Charles Koch and owner of Oxbow Carbon and Minerals. According to a lawsuit filed Oct. 11 by a former senior Oxbow executive, people held him captive for two days in March at William Koch's Bear Ranch near Aspen, Colorado. Kirby Martensen said the incident happened after he raised concerns over an Oxbow plan to evade taxes on $200 million in profit. Since then, the two sides have exchanged charges of wrongdoing.
David and Charles Koch are favorite Democratic targets because of their leading financial backing of conservative causes, including of Romney's candidacy. Democrats say the Koch brothers unfairly sway elections with their millions of dollars. William Koch, who is said by Forbes to be worth close to $4 billion, is not said to be part of his brothers' political activities.
Oxbow denies the assertions in the lawsuit filed in federal court in San Francisco.  In a statement posted on its website the day after Martensen filed his suit, Oxbow said, "Any allegations of misconduct by Mr. Koch simply are untrue and stem from Martensen's attempts to divert attention from his own wrongdoing."
Oxbow said, "Kirby Martensen states in a lawsuit that we investigated him for participating in a wide-ranging scheme to defraud, accepting bribes and diverting business from our company. He is right. We absolutely investigated Martensen and determined that he did participate in the fraud against the company. We identified who was defrauding us and are pursuing appropriate action to hold them accountable. In fact, several of the wrongdoers have admitted their involvement and one has directly implicated Mr. Martensen in the scheme."