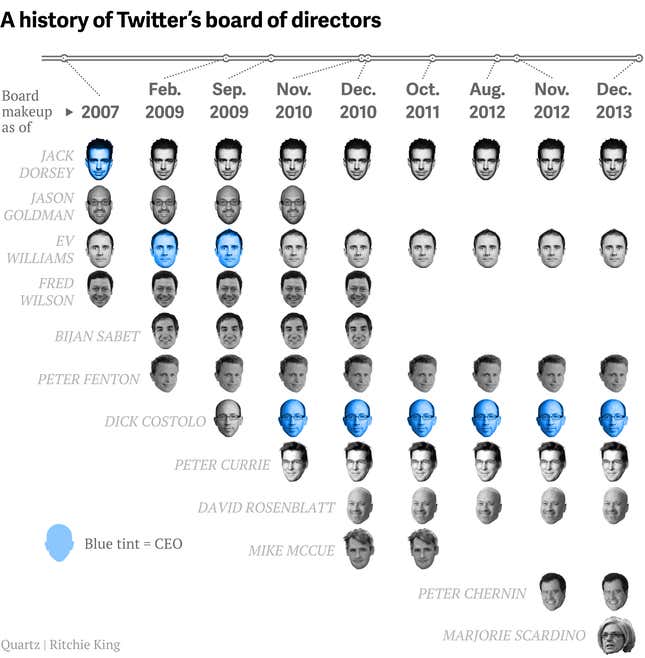 With the addition of Marjorie Scardino, Twitter's board grows to eight people:
Twitter's boardroom has been more crowded in the past, with nine directors advising the company from December 2010 to October 2011.
Note about the data: Before going public in November 2013, Twitter didn't regularly disclose the composition of its board, making it difficult to piece together a history. (It did occasionally confirm comings and goings from the board in statements to the press.) We pulled together the data for the graphic above from old regulatory filings, media reports, and other sources. Our raw notes with more information can be found here.