Notorious drug lord Joaquín "El Chapo" Guzmán will likely spend the rest of his life in prison after a federal jury in New York convicted him today (Feb. 12) of running an international multibillion-dollar drug-trafficking operation.
What will his new American digs be like? For starters, he'll be less likely to escape from wherever he lands than he was in Mexico.
Here's what he can expect:
Supermax penitentiary
As a condition of Guzmán's extradition from Mexico, US prosecutors guaranteed they would not seek the death penalty. The jury found the kingpin guilty on all of the 10 charges he faced. Prosecutors believe he will receive a life sentence. Guzmán's lawyer said he will appeal the conviction.
A spokesperson from the US Bureau of Prisons (BOP), the agency that runs the federal prison system, declined to comment on where Guzmán might serve his time, saying, "For safety and security reasons, the BOP does not disclose an inmate's designated facility for service of sentence until he or she has arrived and been processed into custody."
However, there are only a few facilities in the US built to house criminals of Guzmán's stature—in terms of the seriousness of his crimes, not height. Guzmán, who started out as a small-time marijuana grower, built a trafficking empire at one point thought to control up to 60% of Mexico's drug market. His vicious turf wars against competing cartels killed thousands (pdf) of people.
Guzmán famously escaped twice from the maximum security prisons where he was held by Mexican authorities.
Former New York City Department of Correction commissioner Martin Horn is putting his money on USP Florence ADMAX, a so-called "supermax" penitentiary about two hours south of Denver, Colorado.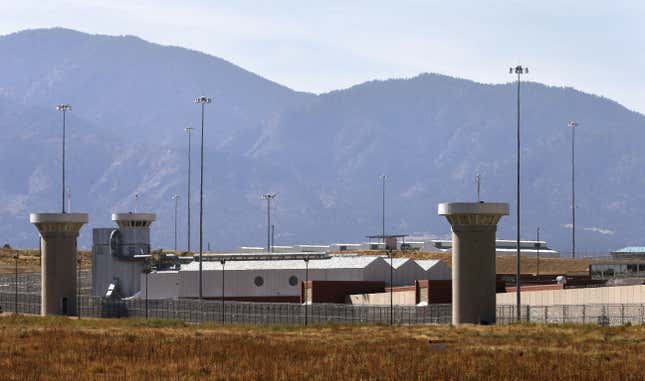 To select a prison, federal authorities follow an elaborate process that considers a variety of factors, including a prisoner's mental health needs and the likelihood of him targeting or being targeted by other inmates, says Horn, now a lecturer on corrections and criminal justice at the City University of New York. The likelihood of escape is also taken into account.
"Given his escape history, ADX Florence is probably the most secure facility they have," Horn says of Guzmán.
A life under scrutiny
Regardless of where he winds up, Guzmán will likely receive very close scrutiny, adds Horn. His cell will probably be checked frequently to make sure nothing has been tampered with, and his personal belongings regularly inspected. Federal authorities will also monitor his communications, and he will likely be searched, shackled, and escorted by multiple officers every time he enters and leaves his living space.
"I wouldn't be surprised if they also periodically change his housing location, certainly within the prison," says Horn.
Based on his own experience in the system, Matt Miguel, who did federal time for drug trafficking and once shared a cell with Pablo Escobar associate George Jung, says the BOP's federal transfer center in Oklahoma City will likely be Guzmán's first stop, for processing.
"They'll fly him in, he's not going by bus," says Miguel. "They'll probably keep him in solitary; they won't let him be with the general population. They don't want the guy to go in there and get whacked."
At USP Florence, inmates are confined to their cells roughly 23 hours a day. All incoming and outgoing mail is inspected by guards, according to the facility's admission and orientation handbook. Upon their arrival, prisoners receive three khaki shirts, three pairs of khaki trousers, five pairs of boxer shorts, five pairs of socks, and a winter coat. They're also issued one knit hat, a pair of gloves, a pair of shoes, and four bath towels and washcloths. Showers at Florence are operated by pressing an on-off button, which keeps the water flowing for approximately one minute.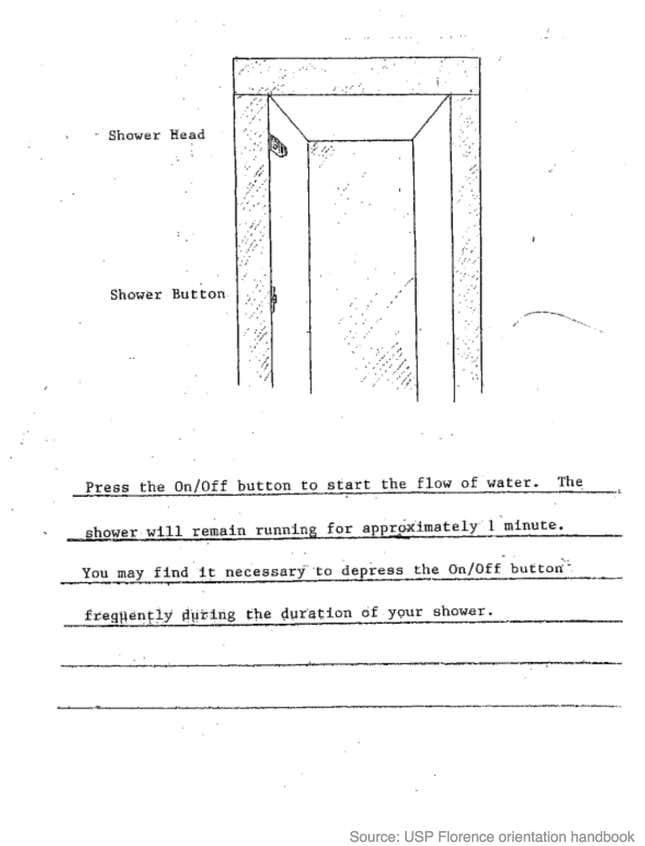 USP Florence inmates have their choice of a regular menu at mealtime, a no-meat option, a no-pork option, a low fat/low sodium option, or, upon approval from the prison chaplain, a "religious diet." If they ever need medical attention, they are generally responsible for a $2 co-pay. And while prisoners may earn up to 54 days off their sentence each year for good behavior, there is no parole in the federal correctional system.
Renee Ladner, the fiancee of convicted killer and Florence supermax inmate Thomas Silverstein, describes the place as a "clean version of hell."
Inmates are allowed only two calls per month to numbers that have been pre-approved by prison staff, she said in an email. In her experience, mail is routinely lost or withheld, visiting requests submitted by inmates' families go missing, and "most complaints end up hurting the prisoner."
America's most notorious
If Guzmán is indeed sent to Florence, he would be in the company of some of the most notorious names in the annals of US criminal justice.
They include Boston Marathon bomber Dzhokhar Tsarnaev, 9/11 conspirator Zacarias Moussaoui, FBI turncoat Robert Hanssen, "shoe bomber" Richard Reid, "underwear bomber" Abdul Farouk Abdulmutallab, and domestic terrorist Ted Kaczynski, otherwise known as the Unabomber.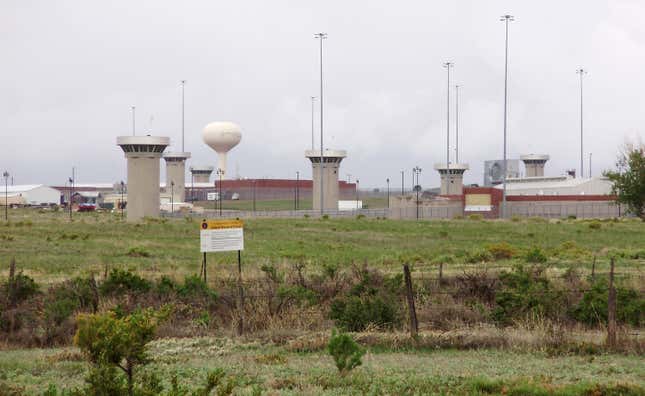 At Florence, Guzmán would be just another of more than 400 inmates. Other infamous drug kingpins who have done time there include the Gulf Cartel's Osiel Cárdenas Guillén (now in a medium-security penitentiary in Atlanta), and former Queens, NY drug lord Howard "Pappy" Mason.
Retired FBI special agent Dennis Franks, who supervised a multi-agency drug trafficking task force, says that Guzmán fits a common profile he saw many times.
"In my experience in investigating Colombian and Mexican drug cartels, I recognized what Aristotle said: that it's not power, but the quest for power, that is the intoxicant," he says. "El Chapo was another example of this."