Senior White House adviser Jared Kushner's Secret Service codename is "Mechanic," a new government filing reveals.
The filing, a State Department expenditure for a planned hotel stay in Davos during the 2019 World Economic Forum last month, is listed as "WEF19 – USSS MARVEL&MECHANIC LODGING."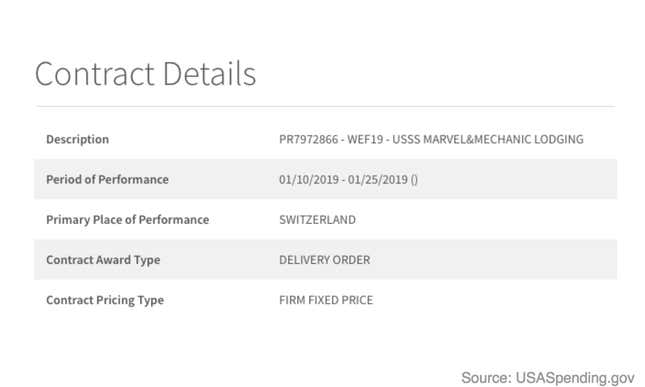 "Marvel," as CNN reported during the 2016 presidential campaign, is Ivanka Trump's Secret Service codename. There has been past speculation about Kushner's codename, which the new document appears to confirm is indeed "Mechanic."
"The Secret Service cannot comment on protective operations," an agency spokesperson told Quartz.
The original amount allocated by the State Department for the couple's lodging in Davos came to $226,069. An adjustment at the end of January reduced that bill by $61,184, for a final total of $164,886. It is unclear if the $61,184 represents a refund for the unused rooms after the US delegation, which was to be led by Treasury secretary Steven Mnuchin, canceled the excursion amid a 31-day partial government shutdown set in motion by president Trump in December over funding for his long-promised border wall.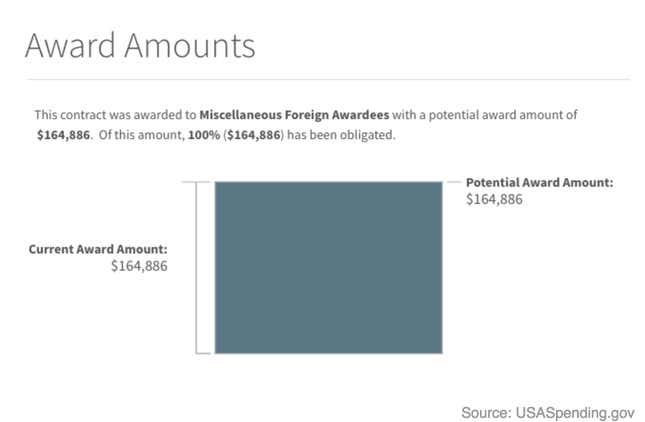 Before the trip was called off, the delegation had already booked nearly $3 million in hotel charges for the Davos conference, courtesy of the US taxpayer. US presidents had not regularly attended Davos before Trump: Ronald Reagan gave a speech via video, and George H.W. Bush, George W. Bush, and Barack Obama skipped the forum entirely.
The rest of the Trump family's Secret Service codenames are "Mogul" (Donald Trump); "Muse" (Melania Trump); "Mountaineer" (Donald Trump Jr.); and "Marksman" (Eric Trump). The codenames for the president's other children, 12-year-old Barron and 25-year-old Tiffany, are not yet known.
The first US president to receive a Secret Service codename was Harry Truman, who was known to his protective detail as "General," according to historian Michael Beschloss. The Secret Service referred to president Barack Obama as "Renegade;" first lady Michelle Obama was "Renaissance." Their children, Malia and Sasha, were given the monikers "Radiance" and "Rosebud," respectively. 
This post has been updated with comment from the Secret Service.