Smog-choked skies in Asian cities are nothing new, but this winter is shaping up to be a particularly bad one for air quality. In the absence of an easy fix, some citizens are getting desperate in their attempts to keep their lungs clear of particulate matter. Unfortunately the scientific evidence behind their methods is sketchy at best, and harmful at worst:
Cigarette filter nose plugs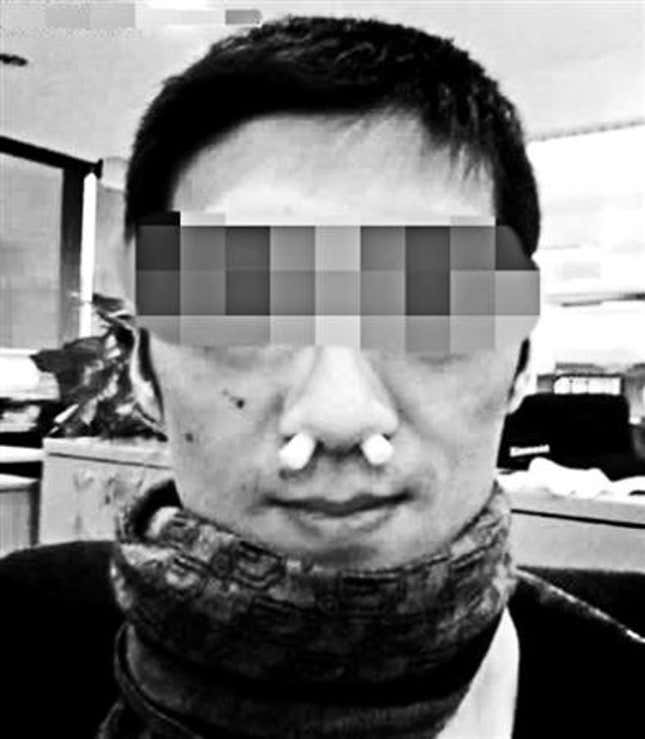 "A magical fix for coping with the haze. Take two cigarette filters, strip away the wrapping paper, and insert them in the nostrils," claimed a popular message on China's Sina Weibo, as reported by the New York Times. Authorities quickly rushed to debunk the claims, noting that the filters could impair breathing and even send tiny filaments into users' lungs. Besides, cigarette filters can't even counteract the harmful effects of tobacco.
Pork Belly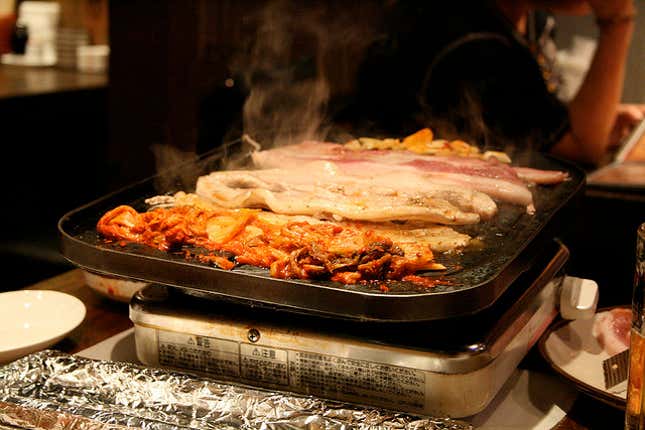 In South Korea, where Chinese smog has blown across the sea and blanketed the capital Seoul and other cities, sales of the grilled pork belly dish known as samgyeopsal have reportedly skyrocketed more three-fold due to a belief that the dish can absorb environmental toxins. There is no science backing up this claim, but samgyeopsal looks delicious nevertheless.
Anti-haze martial arts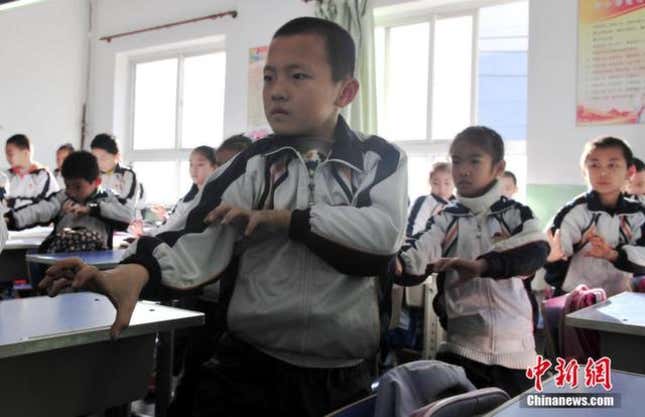 A primary school in Hebei, the coal- and steel-producing industrial province southwest of Beijing, has started a program of anti-haze martial arts that will strengthen children's lungs so they can withstand some of China's most heavily polluted air, according to the news site ChinaNews.com. In fact, exercise, even indoors, causes people to breathe more deeply and take more damaging particles into their lungs—and airborne particulate matter is thought to be impervious to kung fu.