Italian auto giant Fiat is placing another big bet on the open-mindedness of American car buyers. Next year, it will launch a new sports car in the North American and Australia-Pacific auto markets. It's the new Alfa Romeo 4C. Every 4C model will have a rear-mid mounted engine with just over 230 horsepower and—no small thing—let buyers share a brand in common with James Bond.
But, unfortunately, it also won't have a real sports car suspension. The 4C's rear wheels aren't independent: the movement of one wheel affects the opposite wheel. That means the rear wheels can lose grip on uneven surfaces and while making sharp turns.  The 4C was designed this way because its trunk is too tiny for four-wheel independent suspension, which is optimal for racing and is featured in sports cars like Chevy's 2014 Corvette Stingray and Porsche's 2014 Cayman.  The 4C is a European sports car, featuring a selectable sport mode for racing, which makes the decision to forgo independent rear suspension somewhat puzzling. 

The 4C, is expected to cost $54,000, and marks the return of the Alfa Romeo brand to the US, where an Alfa hasn't been sold since 1995. The tight rear quarters are shown below.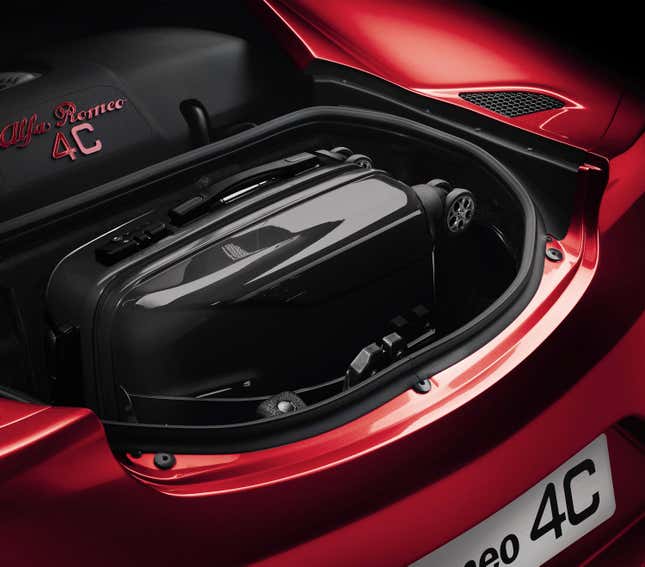 The 2014 Porsche Cayman, on the other hand, has available rear wishbone suspension, a 325 horsepower Boxer engine, and starting at $52,600, it's slightly cheaper than the 4C.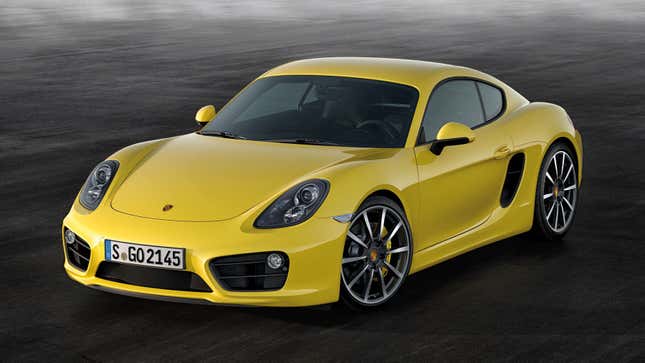 At General Motors, Chevrolet's 2014 Corvette Stingray C7 also features four-wheel independent suspension, a 460 horsepower V8 engine, and starts at $51,000 dollars.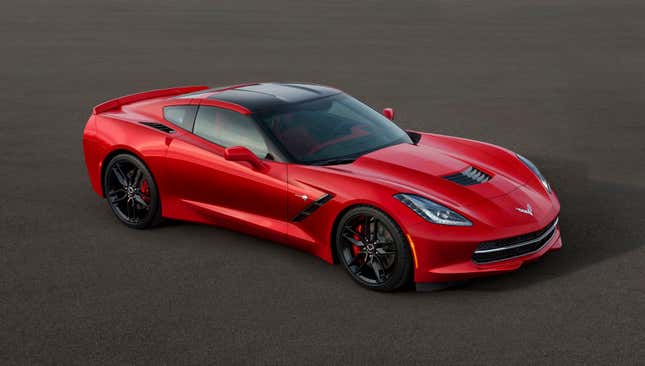 Fiat has a lot riding on the success of the 4C, as it will be the new face of the Alfa Romeo brand in crucial markets. Currently the brand competes in just 5% of the globe, and Fiat hopes to expand its market penetration to 32% by 2016. But it's an open question as to whether or not sports car enthusiasts will pay a price premium for a rare car—Alfa intends to produce just 4,500 4Cs—from a legendary brand that can't handle the road as well as lower-priced alternatives. We will see when the 4C is released in May 2014.
Here are more promotional photos of the 4C.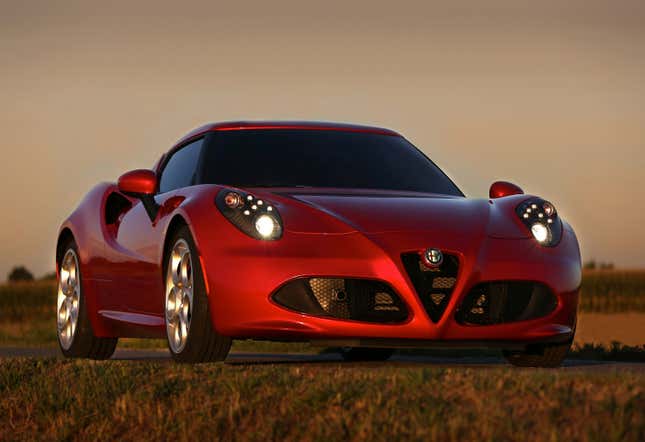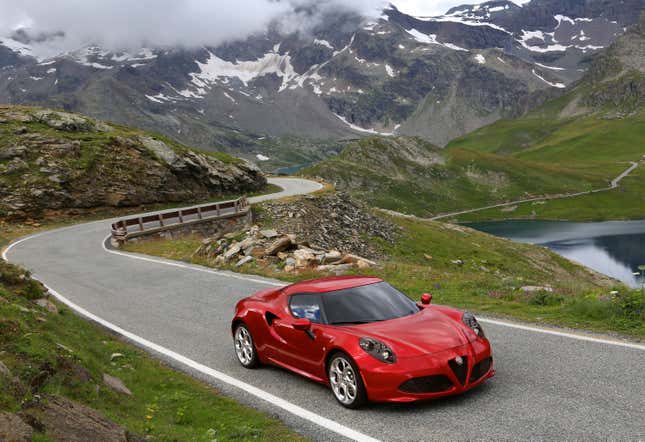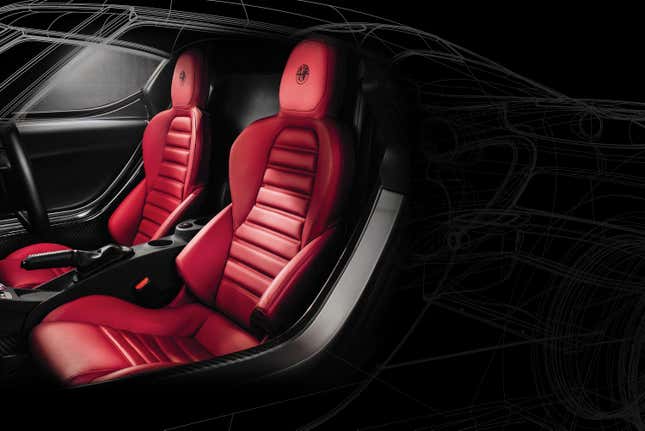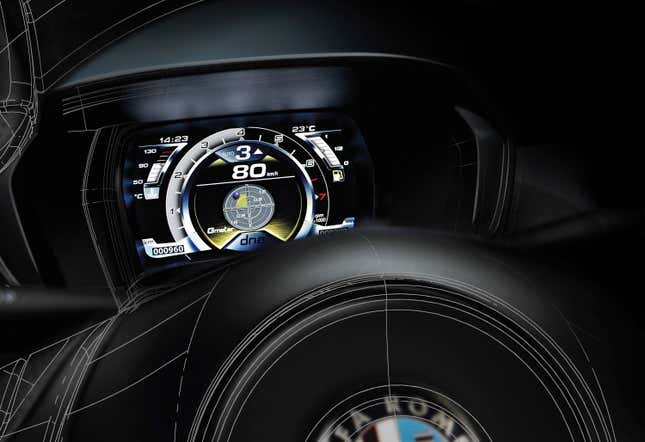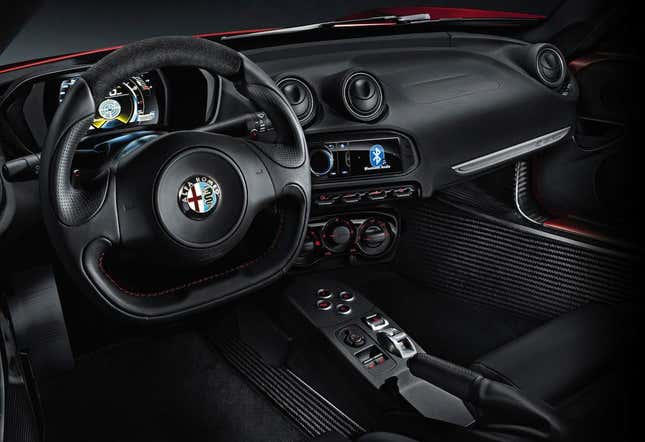 Correction: A previous version of this post referred to the Alfa Romeo as a "C4" with a Ferrari engine. The correct name is "4C," and its engine is a turbo inline 4.