This is a developing story and was last updated at 12:35pm ET March 15.
Nearly 50 people have been killed in New Zealand in shooting attacks on two mosques in Christchurch during Friday afternoon prayers. Prime minister Jacinda Ardern called it "one of New Zealand's darkest days."
Three suspects are in custody after the attack.
Schools in the city were placed under lockdown for several hours, and residents were urged to stay indoors after reports of mass shootings reached the police. Mosques were urged to close their doors.
How did the attack unfold?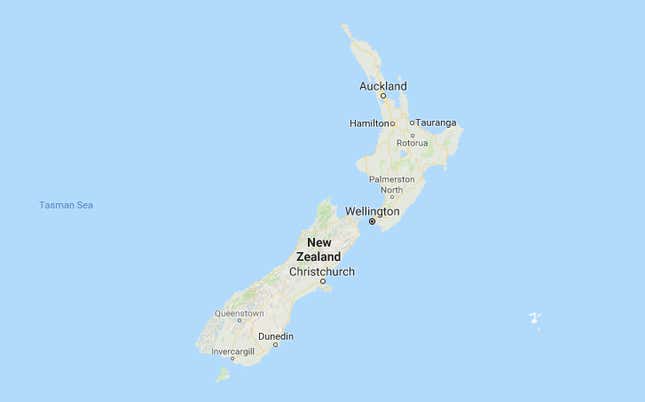 At around 1:40pm local time (8:40pm ET March 14), police responded to reports of shots fired in central Christchurch.
A 17-minute video shared on social media, and since taken down, appeared to show part of the attack from the shooter's perspective.
The clip appears to have been filmed from a helmet camera worn by the gunman and begins behind the wheel of a car as he drives to the city's Masjid Al Noor Mosque, according to the New York Times. The attacker then enters the mosque on foot and begins shooting. "There wasn't even time to aim, there was so many targets," he says on the video at one point. 
Police said they were aware of "extremely distressing footage relating to the incident in Christchurch circulating online" and urged people not to share the link. The Times noted that despite new safeguards the video "could be found on Facebook, YouTube, Twitter and Instagram more than an hour after being posted."
The Bangladesh cricket team, which had just arrived at the Masjid Al Noor Mosque for prayers when shooting started, managed to escape unharmed.
Vehicles with bombs were also intercepted by police nearby, according to Radio New Zealand.
New Zealand's health ministry canceled all afternoon appointments at its hospitals and urged the public to stay away except for emergencies.
Nearby climate change protests by students were evacuated.
Where did the attack take place?
Police confirmed that shots were fired at two mosques: first at the Al Noor Mosque near Hagley Park, then at the Linwood Mosque in the suburb of Linwood. Police commissioner Mike Bush in an evening press conference said the death toll had reached 49 people: 41 people at Al Noor Mosque, seven at Linwood Mosque, and one in hospital who died from injuries.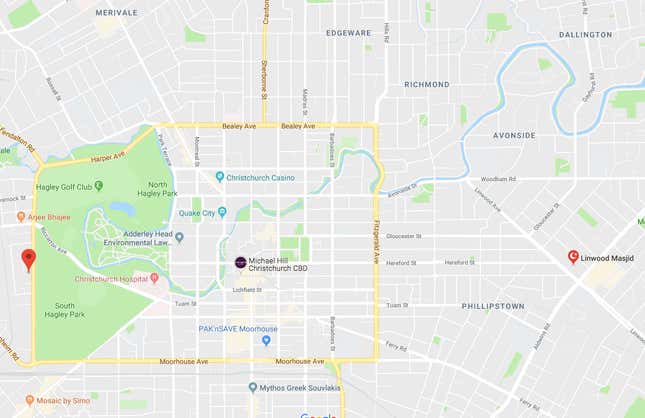 Who have the police held?
A man calling himself Brenton Tarrant identified himself online before the rampage. Police commissioner Bush said an Australian-born man in his late 20s has been charged with murder, and is due to appear in district court on Saturday morning (March 16). Three additional people were apprehended with firearms, he said, but police now are focusing their inquiries on two of them.
On its Facebook page, New Zealand police directed people to the Restoring Family Links website, set up with the Red Cross, so people can register themselves as safe or register missing family members. Police will get in touch with those who register someone as missing.
Australian prime minister Scott Morrison described the suspected attacker as an "extremist right-wing violent terrorist."
Tarrant reportedly posted what appears to be a manifesto that aimed to "incite violence" against Muslims. He also referred to Anders Behring Brevik who was behind the 2011 Norway attacks and Darren Osborne who was behind the Finsbury mosque attack in London in 2017.
What are world leaders saying?
Prime minister Jacinda Ardern described the shootings as "an extraordinary and unprecedented act of violence."
"Many of those who will have been directly affected by this shooting may be migrants to New Zealand—they may even be refugees here," Ardern said. "They have chosen to make New Zealand their home, and it is their home. They are us. The person who has perpetrated this violence against us is not."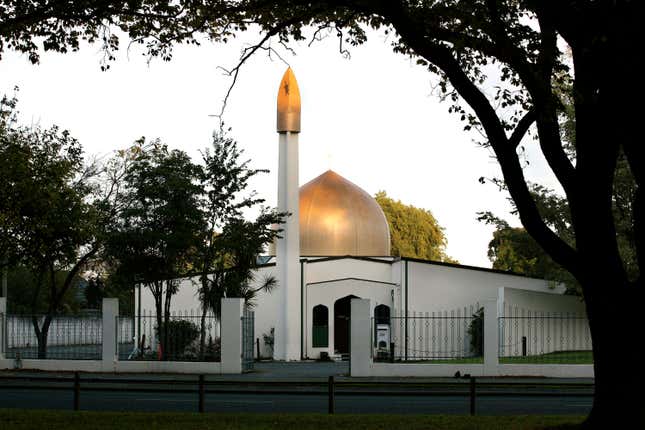 The Australian opposition leader, Bill Shorten, called it a "terrible time of fear and pain and grief."
In the UK, prime minister Theresa May expressed her "deepest condolences to the people of New Zealand after the horrifying terrorist attack in Christchurch." The opposition Labour leader Jeremy Corbyn said his "heart goes out" to the victims of the attack, and expressed "solidarity with with Muslim community in Christchurch and around the world." The British royal family also offered condolences.
Early Friday morning, US president Donald Trump tweeted his "warmest sympathy and best wishes" to the "people of New Zealand" about the "horrible massacre in the Mosques," neglecting to specifically reference Islam or the Muslim community.
A short time later, former US president Barack Obama also offered his condolences via tweet, calling for the world to unite against hatred.
Canadian prime minister Justin Trudeau issued a statement, saying, "We must all confront Islamophobia and work to create a world in which all people—no matter their faith, where they live, or where they were born—can feel safe and secure."
Turkey's president Recep Tayyip Erdogan condemned the attack and pointed to rising hostility against Islam that "the world has been idly watching and even encouraging for some time."
In Indonesia, the world's most populous Muslim country, the foreign minister in a statement conveyed "deep condolences to the victims and their families." The government also condemned the shootings and is studying if any of the Christchurch victims are Indonesian nationals.