Special counsel Robert Mueller has rarely been photographed publicly in the two years since launching an investigation into Russian interference in the 2016 US presidential election. Now that the 22-month probe has concluded—and the report delivered to US attorney general William Barr—Mueller has been spotted leaving church services with his wife in Washington, DC, seemingly at ease.
Mueller grinned as he exited St. John's Episcopal Church, opposite the White House, on Sunday (March 24), show images taken by Cliff Owen and published by the Associated Press.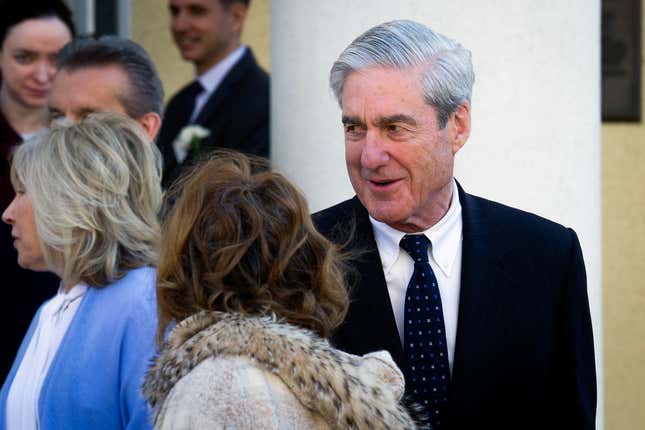 Mueller and his wife, Ann, were shown walking to their car following the service.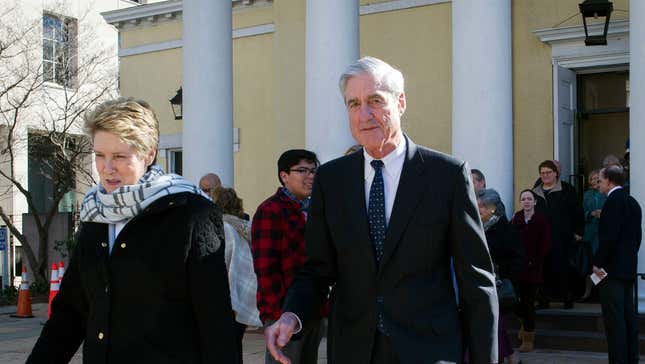 Mueller took the driver's seat of his vehicle. As usual, he did not have a conspicuous security detail with him, which may have helped him keep a low profile despite his very public position.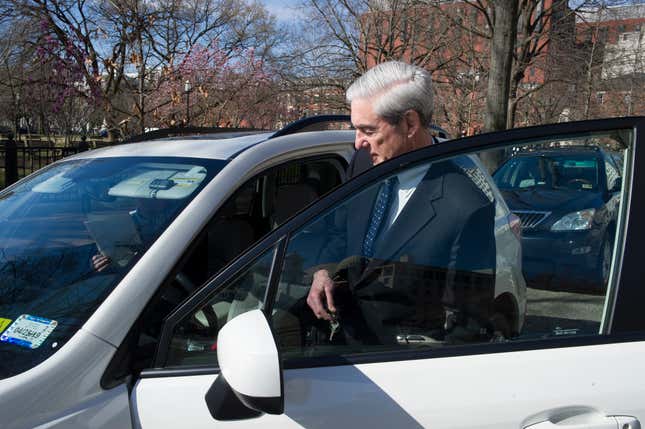 A well-framed photograph taken near the church, where most US presidents have attended services, captured Mueller passing the White House and standing in front of a sign that denoted a "restricted area"—"do not enter."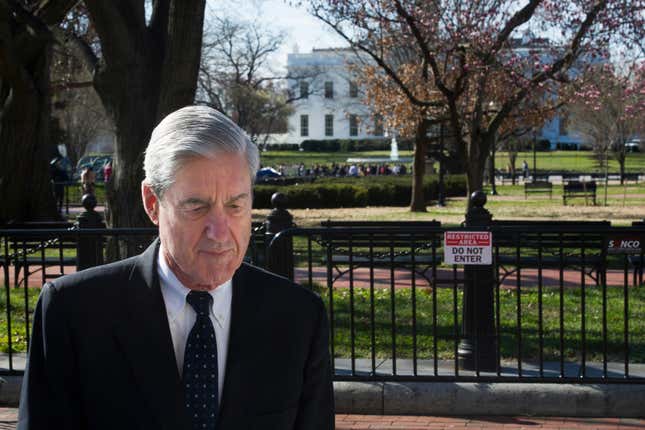 While the investigation may be over for Mueller, lawmakers on both sides of the aisle are eagerly awaiting his report, which has not yet been released. Barr, the attorney general, plans to turn over his account of the top findings later today, according to multiple outlets.