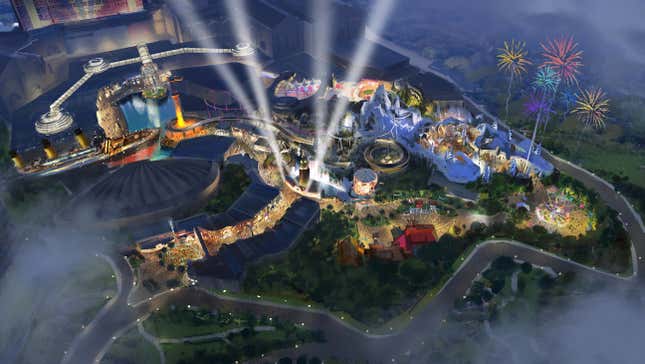 Any self-respecting Hollywood studio has its own theme parks these days, preferably catering to the international customers who make up a growing share of the global box office, and soon the growing Malaysian middle class will be able to ride "Ice Age" roller coasters and enjoy other attractions from Twentieth Century Fox.
Not that Fox is risking much hard cash with the deal—the company is simply licensing the rights to films like "Planet of the Apes," "Predator," "Alien," and "Life of Pi" to Malaysian billionaire Kim Kok Thay's Genting Group conglomerate, which is investing $300 million to revamp an existing theme park outside of Kuala Lumpur. Unfortunately for Fox, some of its more theme park-friendly franchises like "The Simpsons," "X-Men," and "Avatar" are already licensed to parks run by Universal and Disney.
Genting's main business is gambling; even though it's technically illegal in Malaysia, non-Muslims are allowed to visit the Resorts World Genting casino that's attached to the theme park. Genting also operates a similarly-structured Universal Studios theme park and casino in Singapore—all the better to catch the overflow of Chinese gamblers who currently favor Macau—and has additional casinos in Las Vegas, New York, Great Britain, and the Bahamas.
Fox's financial contributions may be minimal, but that doesn't mean every Hollywood theme park license is an international license to print money. Back in 2008, Paramount Pictures announced plans to launch a similarly ambitious theme park in South Korea based on movies like "Mission: Impossible" and "Lara Croft: Tomb Raider," but after years of delays the project was unceremoniously shelved.