On Ukraine's wildly popular television show Servant of the People, Volodymyr Zelensky plays an ordinary high-school history teacher who is unwittingly elected president of the country after his classroom rant against corruption goes viral on YouTube.
"It's not a story about how things are, but how they should be," one of the show's writers said in 2016 after the first season, which deftly skewered the absurdities of Ukranian politics. "That's why people are watching it."
Ukranians voted today to make the show a reality, electing Zelensky as their actual president. He won by a wide margin over Petro Poroshenko, who has led the country since a revolution ousted the previous government in 2014. The first official exit polls showed Zelensky with 73% of the vote.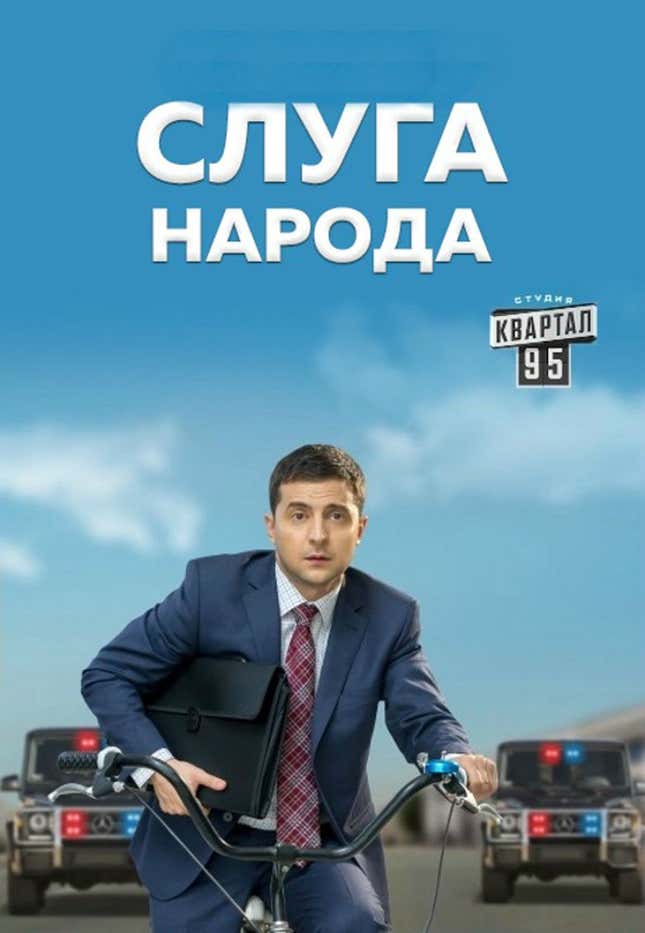 The theatrical turn in Ukraine is another victory for the populist brand of politics that has spread across Europe in recent years, although Zelensky's policy views are largely unknown. "I'm not a politician," he said during a raucous debate in Ukraine's largest soccer stadium two days before the election. "I'm just an ordinary person who has come to break the system."
Zelensky studied law before becoming a comedian and actor. He rose to national prominence in 2006 on the Ukranian version of Dancing With the Stars. Later, he founded the production company Kvartal 95, which created three television seasons and a movie spinoff of Servant of the People and then formed a political party for Zelensky using the same name and logo.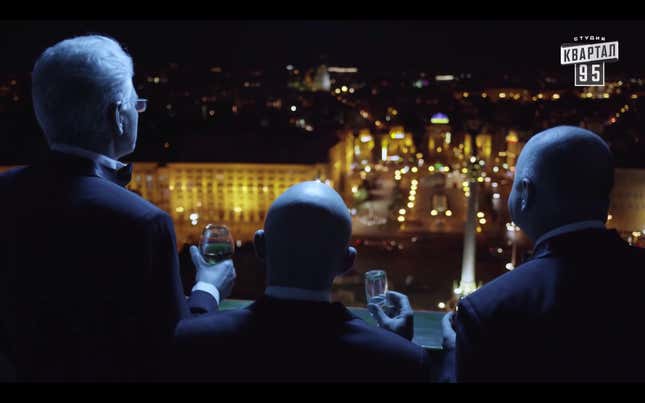 His popularity, on television and in politics, owes to Ukraine's widespread pessimism about politics. Though the incumbent Poroshenko was elected with the slogan "Live in a new way!", his government has often resembled old-fashioned Ukrainian politics controlled by a small group of oligarchs. Ukrainians are also unhappy about the country's poor economy and the proxy war with Russia over territory on the border in and around Crimea.
In his run for president, Zelensky eschewed traditional campaigning, largely relying instead on Instagram and YouTube. Before debating Poroshenko, he insisted they both submit to drug and alcohol tests. Surprisingly, Poroshenko agreed, and national television broadcast both candidates giving samples of blood, urine, and hair follicles. Zelensky's eccentricity was on display to the very end: On election day, police fined him for displaying his ballot to the public.
"It's important to be guided by reason, not laughs," Poroshenko warned today after casting his ballot. "It could be funny first, but pain may come later."
For a preview of what the Zelensky government may entail, you can watch Servant of the People on Netflix or YouTube with English subtitles. Here's the series premiere:
Fox Studios bought the rights to make an American version of the show, but in the United States, life is already far ahead of art.