Over the past year investment banks have faced a welter of lawsuits and intrusive new rules, suffered costly missteps in the bond market and slashed pay and staff numbers. It may seem surprising, then, that 2013 was actually the best year for the global investment banking industry since 2007, in terms of fees. Total fee revenue rose by 3.1%, to $79.8 billion, according to recently released data from Thomson Reuters (pdf).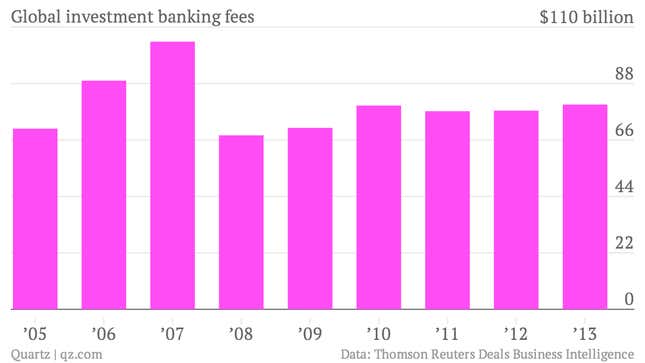 The clear driver of fee revenues last year was the sprightly stock market, with a revival in IPOs helping to push global equity fees up by 27% and offset weakness in bonds and M&A.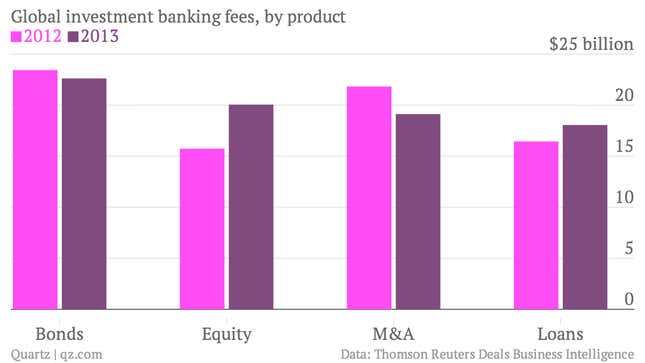 But a growing fee pool doesn't necessarily translate into higher profits; forced to hold more equity and less debt, the profitability of the industry continues to slide. The spoils are not shared equally, either. The five largest banks all took market share from smaller rivals in 2013. Banks that are "too big to fail" are only getting bigger, it seems. For the increasingly exclusive club of bankers still employed by these behemoths, things aren't nearly as gloomy as the headlines may suggest.