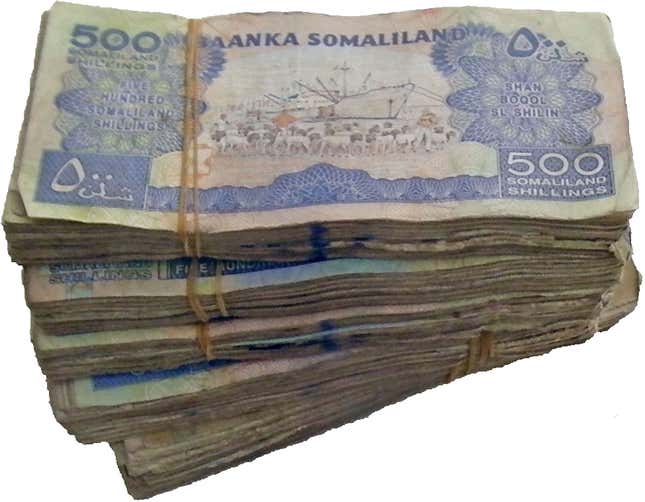 As cyber-currency magnates promote bitcoins festooned with hypnotic barcodes, spare a thought for the officially non-existent nation of Somaliland.
Its 3.8 million inhabitants insisted that something more inspirational adorn their country's equally tenuous global tender and bankroll its quest for global recognition. So they went with goats, sheep and the often petulant dromedary camel.
The trade in barnyard critters is the cutting-edge business in Somaliland, whose leaders regularly refer to livestock as the barrels of oil that drive the economy of a nation that's been seeking sovereignty since the overthrow of Somali President Siad Barre in 1991.
Although Somaliland president Ahmed Mahamoud Silanyo says the United Nations continues to defer the country's 22-year-old dream to become a member of the international community apart from Somalia, tax revenue from exported animals underwrites half of all government expenditures. And when local chefs mix goat meat with garlic, cloves and cumin, it all makes for a mighty tasty stew.
The current market price for a goat is around $70. A sheep also runs about $70, except during the annual Hajj pilgrimage to Mecca, when demand for the sacrificial animal can skyrocket to $80. The pricetag on a used camel is $1,000, close to 1.2 bitcoins. Thoroughbred racing camels—which can exceed speeds of 45 miles per hour—cost over 1,000 bitcoins. Professional wrestling camels are apparently a bargain at about 20 bitcoins.
(You can see the current value of a bitcoin here.)