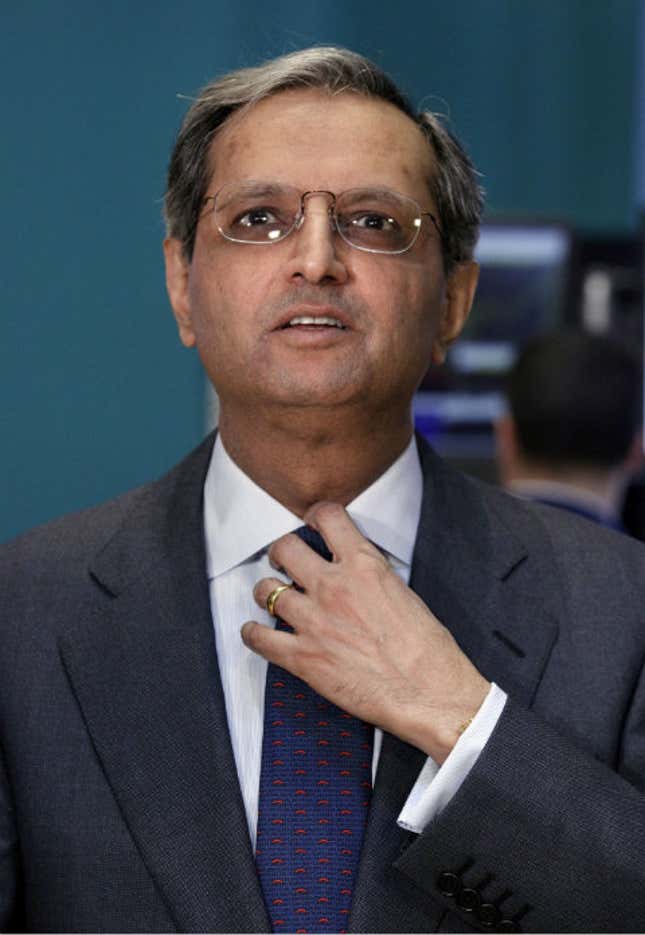 At 55 years old, Vikram Pandit is still very young and should have many productive years ahead to contribute to the world of finance.  Unfortunately, because of the manner of Pandit's departure, he is unlikely to be courted by another major bank (such as BofA). He is unlikely to go back to Morgan Stanley because his cohorts of prior decades are no longer there. His record of running a hedge fund has not been stellar (although his fund was bought by Citigroup for a high price, it posted poor results and was phased out.)
What could he do next?
After his PhD at Columbia University, Pandit briefly taught at Indiana University, which is when he was recruited by Morgan Stanley. Could he go back to teaching? Unlikely, except as a brief aside. Could Pandit leave the US to run a bank like HSBC or Standard Chartered or Barclays? This, too, is unlikely in a world which remains a globe filled with regional barriers, despite journalist Tom Friedman's continuing claims that the world is becoming flatter. Pandit's strongest talents are in capital markets. He could join a boutique like Evercore and do very well for his clients.