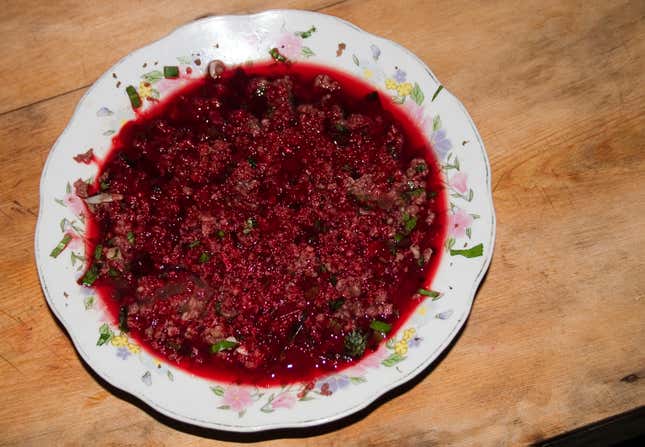 After taking a seasonal vacation, bird flu is making a comeback in Asia this winter, and the forthcoming Lunar New Year—when huge numbers of people travel between cities and the countryside—has the potential to spread it even more widely.
If you're looking to contract bird flu, there is probably no tastier way than by consuming a bowl of the Vietnamese delicacy tiet canh, a soup made of animal blood—usually duck or goose, but sometimes pig—and garnished with peanuts and herbs. Vietnam agriculture minister Cao Duc Phat told a government meeting that tiet canh is often eaten after some Lunar New Year rituals in which the animals are slaughtered for worship, according to the country's Tuoi Tre (Youth) newspaper.
H5N1 has been detected in more than half of Vietnam's poultry markets, and an outbreak of the virus has also been reported in poultry in China's Guizhou province. The even more deadly H7N9 virus, which has killed about a third of the 150 people it has infected since the strain emerged last year, has been detected in four Chinese patients in recent weeks, and H7N9 has been found in poultry and water samples in a suburb of the Chinese city of Guangzhou.