Packing comes with such promise, doesn't it? That with effort and calculation, you can be perfectly primed—and dressed—for the adventure that lies ahead, wherever it unfolds.
That said, most people resolutely hate packing. But there's reason to embrace the challenge with intention. Being a good packer can make you a better shopper and traveler. You will develop a knack for choosing an item that looks as good in a dive bar as it does in a members-only club. You will always have the right outerwear. You will not own shoes that hurt your feet. And you will accumulate polished clothing that does not require ironing. So, unzip your case with optimism. We got this.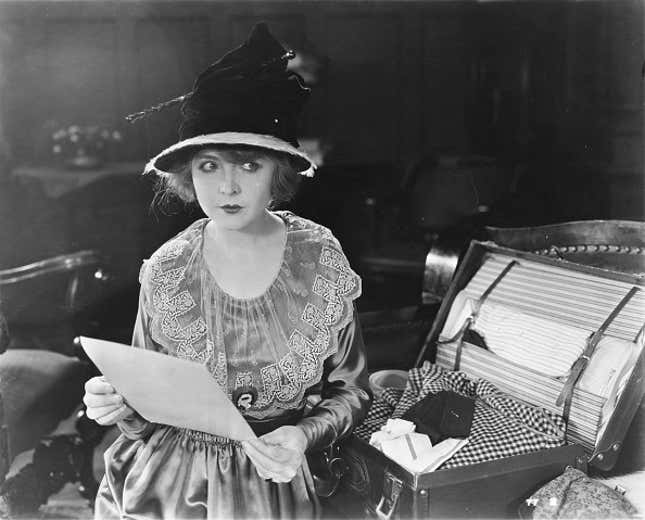 You can do it in a carry-on
A carry-on is a non-negotiable luggage choice, as it saves you from baggage claim or, worse, lost luggage. But going small doesn't mean you have to embrace convertible trousers and sweat-wicking performance wear. You can carry-on all your clothes and still look good. Here's how.
1. Take out the small suitcase first. The first thing to consider is that most people who check a full-size bag do not wear everything they bring—they just fill the space in their luggage. Reduce your bag size before you pack, and you just might find that the amount of clothes you wear on a trip doesn't change that much—while the amount you haul around does.
2. Wear everything more than once. The maximum amount of clothes you need on any trip is seven day's worth. If you're traveling for more than that, then guess what? Everywhere has laundry. (Bring a baggie of powdered laundry detergent or some handy Le Labo laundry packets, just in case that laundry has to happen in the bathtub or sink.) While conventional wisdom is to roll clothes to save space, you can also take a half-and-half approach: Carefully layer folded clothes that can crease on one side of the bag, and then roll underwear, athletic wear, t-shirts, socks and the like on the other.
3. Consider your categories. Heavier fabrics and knits should be for two or three workhorse items you're going to wear all week—think jeans, a chunky cardigan, and such. Lighter fabrics like linen, cotton, jersey, and silk can be the pieces you use to switch it up. A neutral color scheme makes mixing easy—you can throw in one bright piece (a patterned silk scarf, or a sundress) to keep things interesting.
4. Be ruthless with jackets and shoes. If the weather will be relatively stable, try to bring a single piece of outerwear that will work with everything you've packed. As for shoes, try to get away with two pairs: versatile and comfortable on the plane, like a timeless pair of Chelsea boots or flat sandals, and a pair of jog-worthy-but-still-fashionable sneakers.
5. When tempted to overpack, remember: Traveling light facilitates spontaneity. Navigating those unpredictable "in-between" moments—hopping on the subway instead of sitting in traffic, killing two hours before your Airbnb check-in time, heading straight to a dinner party from the airport—is much more pleasant if you're carting manageable cargo. And hey, you might even have a bit of space for shopping.
Never unpack these things
Most people make a list of things to pack, but they're getting it wrong. What you want is a list of things to never unpack. These are the things that may be easy to find at home, but if you're caught without them, result in a far grimmer, less comfortable, or monumentally boring flying experience. Or even worse: They'll mean you spend your first night in your destination trying to find a 24 hour chemist. Don't be that traveler. Go forth and pack these things—and then never unpack them.
1. A really, really good moisturizer  – Okay sure, most people include moisturizer as part of their regular packing routine. But traveling can take an unusual toll on your skin, so sometimes your usual moisturizing routine doesn't quite cut it. Plus, there's something quite nice about using a more premium version of an everyday product when you're traveling. I, for one, am fond of Kiehl's Ultra Facial Moisturizer. You could also go for Clinique's Moisture Surge. Both are readily available in Duty Free.
2. All the cables and plugs – It's true that remembering to pack the right assortment of cables and chargers can be a challenge even when you're heading across town to the office. But when traveling, time is short and Amazon Prime is a less viable option, so making sure you're set up for every eventuality is key. So buy a set of spares, put them in a zipper pouch in your carry-on, and revel in knowing you'll always be plugged in.
USB cable (an extra-long one, like this from Anker, is nice for strangely-configured hotel rooms)
A universal adapter (one with USB plugs, so it doubles as a phone or device charger)
A pair of earbuds with a regular headphone jack, because AirPods (or Apple's Lightning connection earphones) won't help you with in-flight entertainment
A mobile battery pack, such as those from Mophie
A game-changer for frequent international fliers: Apple's World Travel Adapter Kit.
3. A low-key, lightweight pharmacy – It's true that every country in the world probably has over-the-counter painkillers, but when you have a splitting headache at 1am, finding those painkillers is another matter. Stock a basic first-aid kit with the things below that will eliminate a confusing trip to a pharmacy to find what you urgently need (unless it's for buying exotic skincare products, which is a worthwhile hobby in itself).
A painkiller like ibuprofen (Advil)
A fast-acting antacid like Maalox or Tums
An anti-diarrheal like loperamide (Imodium)
Antibacterial ointment + bandages
An antihistamine
A sleep aid like melatonin (along with some ear plugs)
4. Another bag – It's surprising how often having another bag in your bag comes in handy. Maybe you use it for laundry, buying groceries abroad, an impromptu trip to the beach, or to stow your laptop on a quick trip to the cafe. These are all times where it might be inconvenient or overkill to tote around a proper carry-on bag. I tend to roll up and stash a tote bag which doubles as a laptop bag when I arrive, but nylon zipper bags, or super lightweight backpacks are always a good stand-by. Baggu and Muji both have good options.
5. A stowable jacket – Here is a universal truth about commercial air travel: The temperature at your point of origin or arrival has no bearing on the temperature of the cabin. (And you can no longer count on complimentary in-cabin blankets to warm you up, either). That's why it's helpful to always travel with some form of warmth, that packs down to nothing so you can forget about until the very moment you need it. A lightweight down option (like the ones sold by Uniqlo) isn't going to be your main shield against the elements, but by never removing it from your carry-on you will always be equipped with the minimum level of preparation.
Pack your own coffee
One of the only things I dislike about traveling is the fear of waking up without immediate access to caffeine. Perhaps your hotel is one of the many that touts single-use pods as "luxury" coffee. Or—the horror!—your Airbnb only has instant granules. Or the nearest cafe wants to charge $6 for a watery Americano.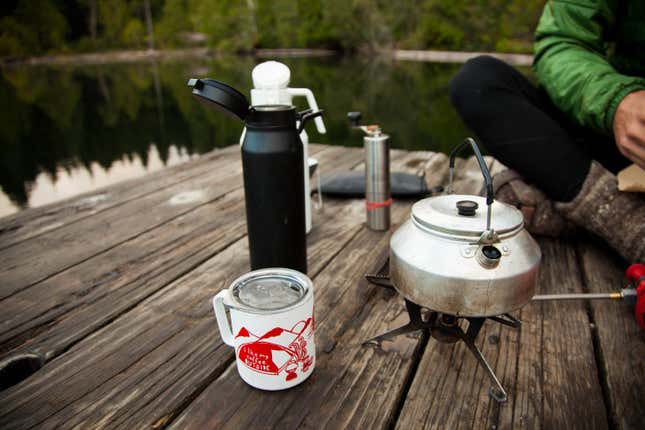 My friend Anna Brones, an author of several books about coffee, is a master of the mobile brewing setup. Anna recommends this not only for its superior results, but also for the sense of ritual. She suggests buying a bag of local beans and using a hotel room-friendly method, like a lightweight and easy-to-clean Aeropress. To me, the biggest perk of packing this setup is that it saves you from rushing out of the hotel or Airbnb as soon as you wake up—and facing the world un-caffeinated. Wherever you are, you can savor your morning routine, uninterrupted.