Even financial experts can benefit from working with an independent financial advisor. A Certified Financial Planner® —and daughter of Charles Schwab—Carrie Schwab-Pomerantz has made it her life's mission to increase Americans' financial literacy, which she notes is essential to improving their financial security. "It is a problem that impacts every socioeconomic level," says Schwab-Pomerantz. Despite being a financial expert herself, Schwab-Pomerantz chose to work with an independent registered investment advisor (RIA), a decision that has given her peace of mind about her finances.
We spoke to Schwab-Pomerantz about her decision, the essential questions investors should ask advisor candidates, and why, when it comes to money, even successful investors can benefit from financial advice.
So the first big question: What are the benefits of working with a registered investment advisor?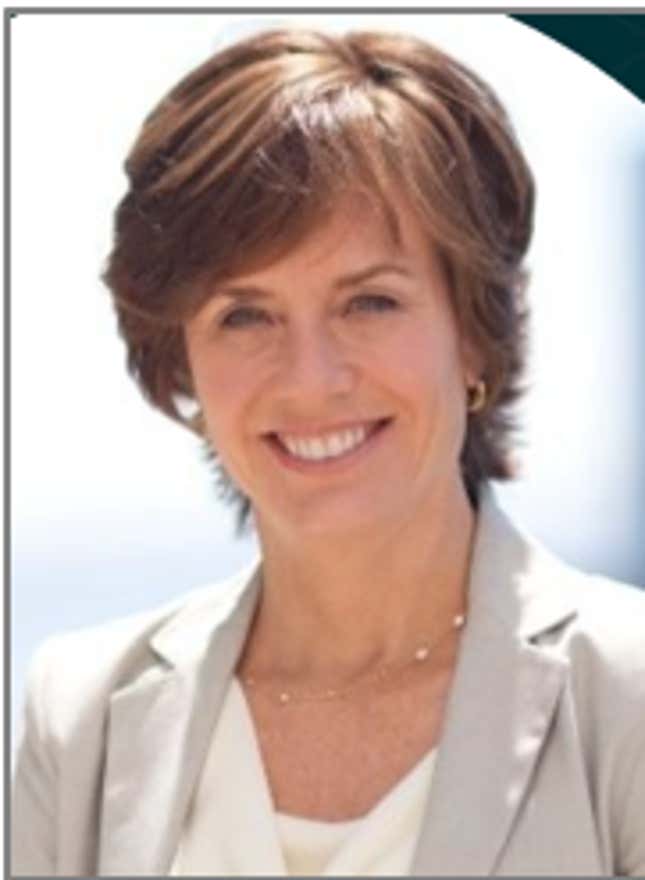 Carrie Schwab-Pomerantz: There are many. A big one is the fee structure. Registered investment advisors charge fees based on the assets they manage, which keeps things transparent and easy to understand. Also, advisors are responsive, attentive, and eager to build real relationships with their clients. You can always trust that they're making the best decisions for you and your money.
You're a financial planner yourself, so you obviously have a deep understanding of your finances and investments. And yet you still work with an independent advisor. Why? 
Schwab-Pomerantz: One thing I've learned is that just because you're a financial expert, that doesn't mean you always have the time to give your own finances the attention they need.
As I entered my 40s, keeping up with my own finances became harder. I was very busy with my career, trying to balance raising three small children with regular business trips around the country. On top of that, the financial world was getting more complicated, and I knew that I didn't have the time to properly evaluate all of my investment options. I couldn't pay as much attention to my money and investments as I wanted to.
This realization led me to seek out an advisor. I wanted support from someone who was going to operate with the highest standard of care and could take the time to focus on my finances in ways I couldn't. For me, investing is all about achieving your life's goals, and I wanted to find someone who would understand and care about my family's financial future as much as I did. I wanted someone I could work with over the long-term who shared that same philosophy.
Did working with an independent financial advisor uncover any blind spots for you?
Schwab-Pomerantz: It was a revelation. Even though I understood finance, I benefited from a second set of eyes on my investments and having that objective point-of-view. For example, while I put a lot of time and energy into building my portfolio, I wasn't spending enough time rebalancing. I've always been an equities person, but I was taking on more risk and getting to an age when I needed to think more deeply about my asset allocation. My advisor helped me maintain exposure to other asset classes, such as cash and bonds.
Another thing executives are guilty of is over concentrating in company stock. An objective partner can help you find ways to reduce that risk. Having a trusted advisor has increased my confidence, offers a check on impulsive decision-making, and allows me to trade ideas and learn from an expert.
There are a lot of benefits to working with an independent Registered Investment Advisor. For one, they're held to the fiduciary standard, which guarantees the highest standard of care. What was most important to you?
Schwab-Pomerantz: The relationship was a big draw for me. Working with an independent financial advisor is like having a personal trainer, only with your finances. Any of us can go to the gym, but a trainer is going to really get to know you, develop a personalized plan, and give you some external accountability. In the same way, an advisor is going to keep you focused on your long-term goals, and makes sure you're staying engaged with your finances on a regular basis. Even a quarterly appointment forces you to assess your portfolio against your goals and risk tolerance – which is so important since our lives and needs can change on a dime.
The other draw was having somebody that could be a kind of emotional partner during the ups and downs of the market. For example, even during the Great Recession, when a lot of people were pulling out their money and locking in their losses, I didn't do anything. I held, just like I always advise in my "Ask Carrie" columns. That was a really trying time for everyone, and I think having a trusted financial advisor – one who could provide more context and perspective – would have made a big difference for a lot of people.
What's a key factor that investors should consider when evaluating potential advisory firms?
Schwab-Pomerantz: A good place to start is making sure the firm has the services you need. Different firms offer their own unique combination of services, so make sure they offer what you're looking for. Beyond financial planning, some firms can provide tax planning, estate planning, and referrals for legal advice. Also, find out if they have experience working with people whose needs, situation and goals are similar to yours.
There's a lot of talk about all the different ways financial advisors get compensated. Why does that matter?  
Schwab-Pomerantz: Every conversation with a potential advisor should start with the essential questions about compensation. How do you earn money? What are your fees? Do you receive any commissions on specific investment products? This is one way to better understand any potential conflicts of interest. Fortunately, because most independent advisors are fee-based and all are held to the fiduciary standard, you know that you can trust that your interests come first. But I still advocate for making sure you get clear answers to these key questions early on.
What's an essential question that investors should ask potential advisors, but often don't?
Schwab-Pomerantz: One thing I think is critical that people often miss when evaluating advisors, is to ask about the firm's investment philosophy. This is one area where you really want to make sure that you are aligned. For example, I strongly prefer tax-advantaged investing, so I'm more interested in indexing than I am finding the latest hot stock or mutual fund. Making sure your advisory firm has an investment philosophy consistent with your own is especially key if the individual that you are working with leaves the firm. If that happens, you want to know their successor will approach your finances in a similar way.
How can investors figure out what they want from their relationship with their advisors?
Schwab-Pomerantz: The fundamental question is always "Do I want to collaborate or do I want to delegate?"  Some people want an advisor to handle their financial decisions for them, while others want to execute decisions themselves and just need guidance. Your decision here can change over time. When I started working with an advisor, I still wanted to place trades myself, but over time I loosened my grip as I grew more comfortable and confident in the relationship.
How important is it that investors and advisors have good rapport?  
Schwab-Pomerantz: Extremely important. Great advisor relationships are built on trust and mutual respect. If you're not comfortable with an advisor, or if you're afraid to ask them questions, you're not going to get the kind of advice that will drive results. Personal chemistry is essential. Your advisor should be patient, respectful, and capable of teaching you. Most importantly, they should listen.
So what would you say to someone who is interested in finding an independent investment advisor but doesn't know where to start? 
Schwab-Pomerantz: I would first say that I understand that feeling. For me, knowing I needed help was one thing, but learning where to start was another. The first step, I think, is to spend time thinking deeply about your goals. What are your financial needs today and years in the future? What do you want for your family? Before an advisor can help you get to your destination, you first have to figure out what that destination is.
Visit FindYourIndependentAdvisor.com, to search for an independent financial advisor in your area.