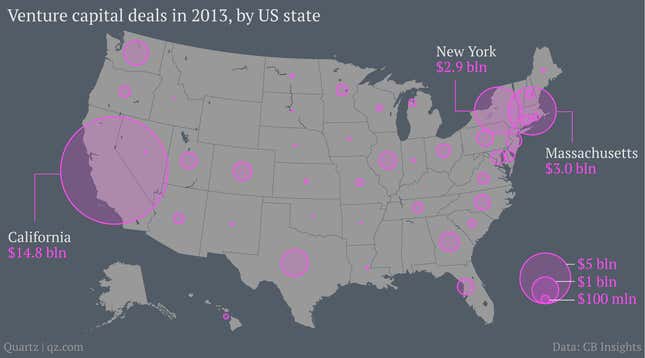 It's no surprise that California dominates when it comes to US venture capital investment. More interesting is that startups based in 46 out of 50 American states received venture capital funding last year, according to analysis released today by CB Insights (p. 11, subscription required).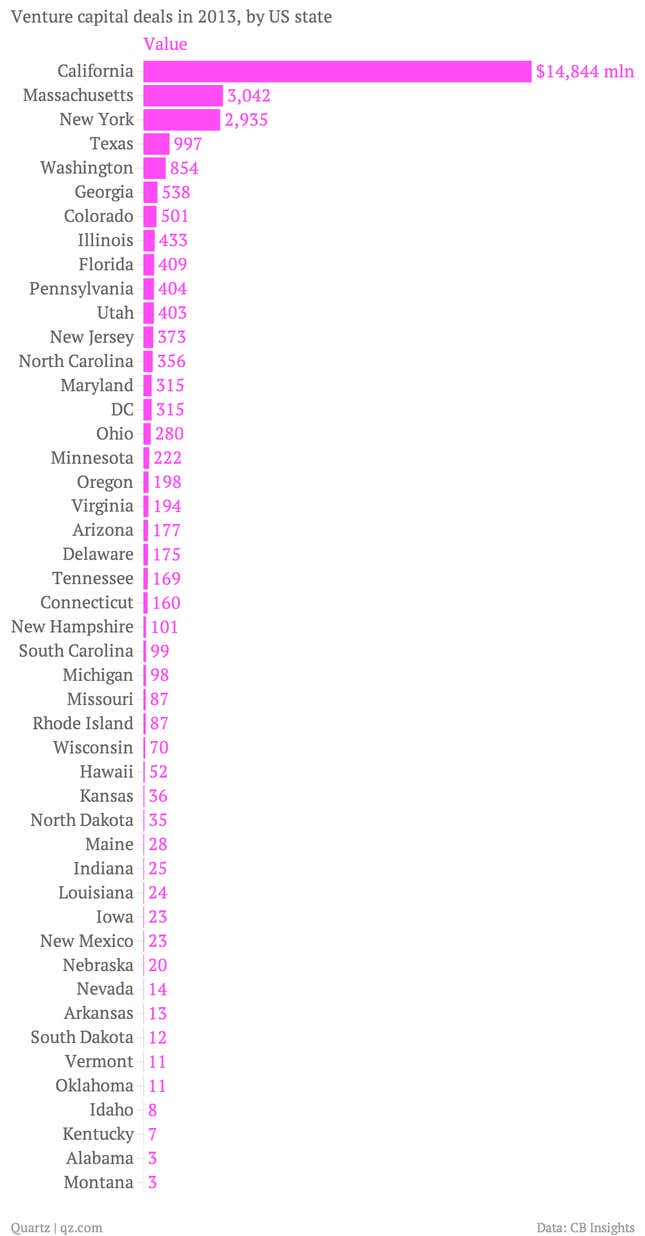 There's been some head-scratching and hand-wringing this week about the inability of Boston to foster technology startups despite the presence of some of America's most prestigious universities in Massachusetts. Yet the state still ranks second in the US for venture capital investment, probably due to its burgeoning biotech scene rather than internet tech companies.
At the other end of the scale, Alabama had three deals, including Hospicelink, a provider of medical equipment, as did Arkansas, including Collective Bias, which does marketing via its network of shopping bloggers.
But spare a thought for West Virginia, Mississippi, Alaska and Wyoming. There, according to the analysis, no startups received any venture capital funding last year at all.