US plane manufacturer Boeing and its European nemesis, Airbus, are in hot water after the World Trade Organization last week found that both received billions of dollars in illegal subsidies over the past 15 years, including cheap government loans and state tax credits.
Ordinarily, cases such as these might result in a settlement, a slapped wrist, or both parties agreeing to let this one slide. Instead, rather than letting bygones be bygones, or assuming some tit-for-tat, the US and the EU are both gearing up for full-blown tariff-based retaliation. The WTO is expected to make official the value of European goods the US can target, soon.
The EU won't learn what level of payback it's entitled to until early 2020, though it may seek to revive a 2006 settlement, which would give it the authority to hit $4 billion of US exports.
US president Donald Trump's first pass at tariffs will set the tone for what are set to be punishing measures on both sides. The EU, for its part, says it urged the US to avoid escalating a tariff war and instead seek a wider deal on aircraft support. US officials told Reuters that it was no longer prepared to negotiate, after the EU gave more support to Airbus instead of fixing the problem.
For suppliers and shoppers, the big questions now are: what imports, and how much. In April, the US put together a $25 billion list of potential hits, encompassing everything from cockles to cashmere—a whistle-stop tour of some of Europe's more desirable dairy products…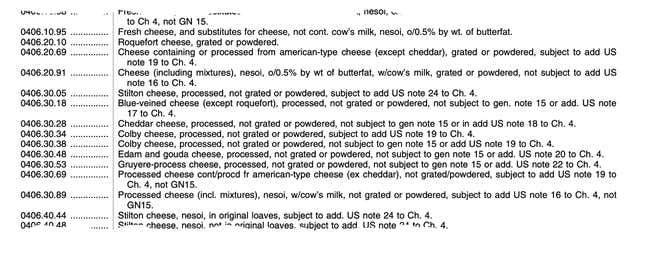 ..beverages…

…and mollusks, crustaceans, and other edible invertebrates.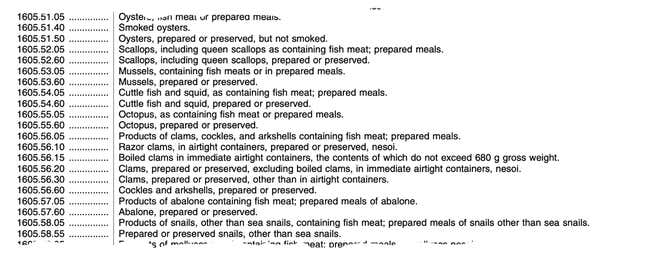 The US is expected to be awarded $7.5 billion in potential tariffs.
While no one is delighted about these prospective sanctions, Italian producers are especially displeased, the Financial Times reports (paywall). The cheap government loans that helped Airbus came from Britain, France, Germany, and Spain; still, as part of the EU trade area, Italy's goods would be affected just the same.
Tariffs on pecorino cheese, for instance, are likely to be extremely controversial among Italy's already beleaguered dairy farmers, who poured gallons of sheep milk onto roads on the island of Sardinia earlier this year rather than selling it at a price they said they could not justify.
It's sour news for the country's wine producers, too: The US is Italy's primary wine market, with 23% of all exports heading stateside, to a total of $1.73 billion in 2018.
Here's the full list of EU products the US has proposed to tax: