Hong Kong's known for being an entrepot to the economies of Asia, a globally connected travel hub, and a bustling metropolis. But it is not simply the city's efficiency and positioning that makes it attractive to professionals from around the world.
Home to one of Asia-Pacific's (APAC) most dynamic cultural scenes, hundreds of kilometers of hiking trails, and picturesque beaches, there is a softer side to Hong Kong that draws people in.
This combination makes it a city where global talent can easily put down roots professionally and personally. We spoke to three professionals who now call Hong Kong home.
The Dreamer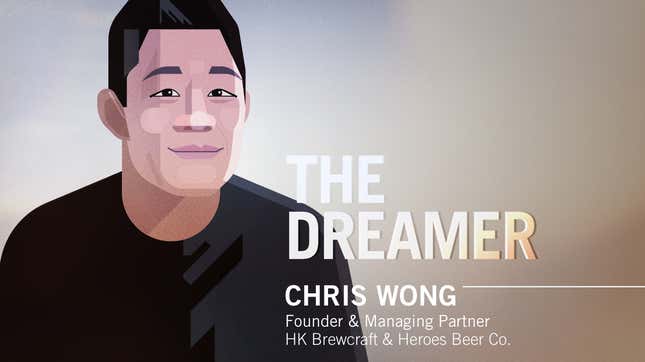 Located in the heart of Hong Kong's Central district, HK Brewcraft was founded in 2013 by Chris Wong and some homebrew-enthusiast friends. The space serves as a stockist for budding brewmasters, sells craft beers from around the world, and offers workshops for the brewing community. "It is a shrine for beer geeks," says Wong. "After six years, the store is now quite important to Hong Kong. It is where most of the other home breweries developed their brewing. It has become the center of the brewing scene here."
Wong was an accountant based in San Francisco before he decided to transfer to his firm's Hong Kong location. He brought with him a passion for craft beer and, after recognizing an opening in the market and Hong Kong's supportive environment for startups, he swapped his corporate life to start Brewcraft.
"I was surprised by how easy it is to start new things. There is a lot of financial support for people who have a passion, and the legal structure is so simple; these little dreams just keep popping up. I would probably still be an accountant if I hadn't have moved to Hong Kong, the city offers a whole environment to try out lifestyle-related startups."
Involved with a number of beer and taproom businesses—including founding his own local brewery, Heroes Beer Co—Wong isn't just a leading figure in Hong Kong's brewing scene. He's a living example of how Hong Kong attracts talent for one reason and makes them stay for another.
The Recruiter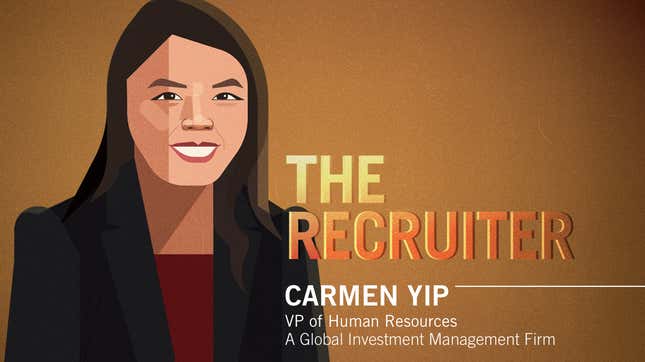 Like Wong, many professionals make the move to Hong Kong through the lure of well-financed, corporate jobs offering them the chance to work in one of APAC's most influential cities. As a vice president of human resources at an investment management firm, Carmen Yip is often charged with seeking out these talent transplants.
"Selling Hong Kong has never really been an issue," says Yip, a Hongkonger who spent five years studying and working in the US before returning home. "Hong Kong has always had a very good reputation for being international, diverse, and competitive in terms of overall package and quality of life. Work visas have never been an issue, and we have a very low tax rate, so that helps."
When Yip moved back to Hong Kong, she was never in doubt about finding a role for herself, given that the financial sector she was trained in is one of the city's four key industries. Instead, it's the fabric of Hong Kong itself that has surprised her. "You don't really think of Hong Kong as a nature place, but we have lots of water sports, climbing, and hiking. Another key thing is the ease of travel. We have lots of public holidays and are so centrally located that it makes weekend trips to places such as Tokyo, Singapore, or Vietnam easy," says Yip. 
The Transplant Creative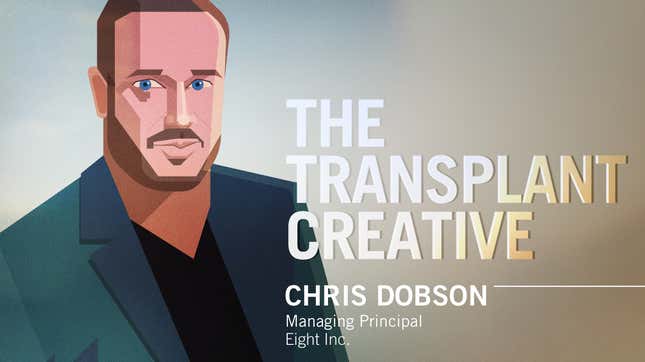 Unlike many other competitive regions and countries, Hong Kong's immigration system is straightforward and easy to navigate. This is a city that has been built on global trade, commerce, and the ability to offer a home to diverse people. Those values can be felt in the ease with which international transplants and their families relocate—both for employment and to start their own businesses.
"I can barely remember it," says Chris Dobson of his relocation process. "That says a lot. It was a pretty stress-free experience. Years later when I got my permanent residency it was much the same—a new photo, a form to sign, and that was it."
As Managing Principal of Eight Inc., a global strategic design firm with offices around the world, Dobson moved to Hong Kong from Sydney with a young child in tow. The city has not only provided a home for his growing family but also offers a talent pool that he sees as unparalleled.
"I am not sure that any city can compare to Hong Kong in terms of sheer diversity of talent, both local and international. Combine that with access to key regional decision makers. Most other cities would be an access point to a country-market, Hong Kong is an access point to a continent," says Chris. The combination of international access and local incentives are what can draw global professionals to the city and, for some, entice them to stay.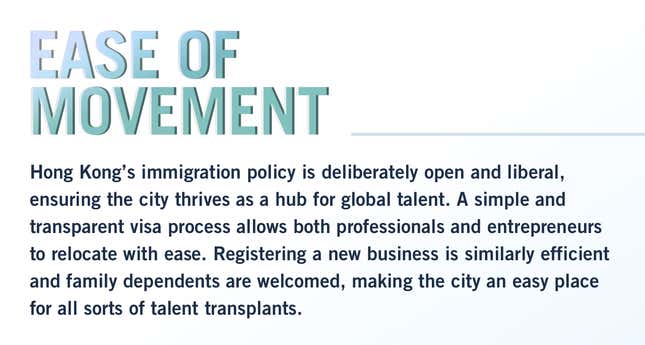 Discover more about Asia's World City here.