Altria, the company behind Marlboro, deepened its push into the market for electronic cigarettes this week when its Nu-Mark subsidiary paid $110 million to buy e-vapor manufacturer, Green Smoke. But the acquisition could be less about Altria's tobacco business than the burgeoning business of pot.
Florida-based Green Smoke has been making a range of e-cigarette products for the past five years. But the company's choice of name and logo and the mountainous imagery on its website seem to suggest a subtle move into pot, especially given the rapid legalization of marijuana in US states and various other countries.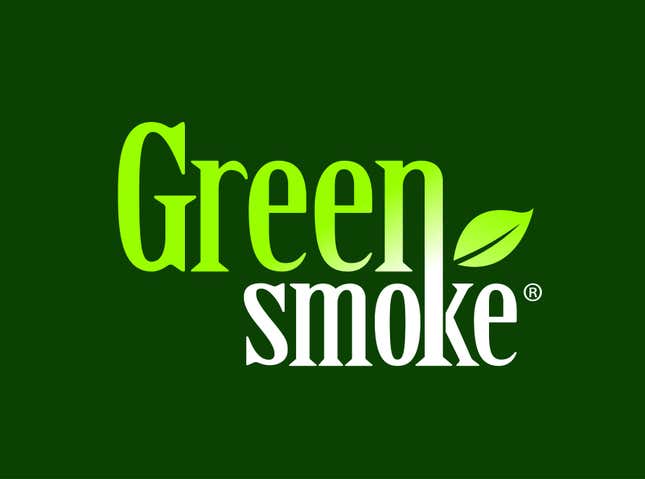 For its part, Altria is distancing itself from weed. "While I recognize that the topic of e-cigs being used for marijuana consumption is a topic that has been discussed in the media, marijuana remains illegal under federal law and Altria's companies have no plans to sell marijuana-based products," a spokesman for the company told Quartz.
Last week, a satirical report that a Marlboro-branded marijuana cigarette was being sold in Colorado triggered serious debate about big tobacco's interest in the weed industry. There have already been numerous reports about e-cigarettes being used to consume cannabis in various forms. It's not clear whether Green Smoke products can be used for such purposes. This YouTube post, which does not appear to be linked to the company, suggests they can be used to cease smoking cannabis, similar to their function with tobacco.
One e-cigarette entrepreneur who declined to be named told Quartz that use of e-cigarettes for marijuana is an open secret in the industry, and that tobacco companies are eager to capitalize on the trend. "The whole marijuana angle is going to be very interesting, who gets involved and how quickly," this person said. "All the big tobacco companies are looking into it. It's potentially going to be a huge play and a huge expansion." The entrepreneur added that the company was recently approached by a medicinal marijuana company about partnering to use its vaping technology.