It's finally over. After three years of back and forth, the European Commission announced an agreement with Google this morning that will govern the placement of competitors' ads on Google's search services. The Commission opened an investigation in Nov. 2010 after Google's rivals claimed the search engine demoted their sites in search results.   

Once the agreement becomes a legally binding, a bureaucratic process that involves getting the rival firms, including Microsoft, to withdraw their complaints, Google will have to prominently display the services of three rivals alongside its own products—but only for search results served in Europe.
Here's a search for "gas grill" as it appears today. The images up top are ads placed by Google for its shopping search service: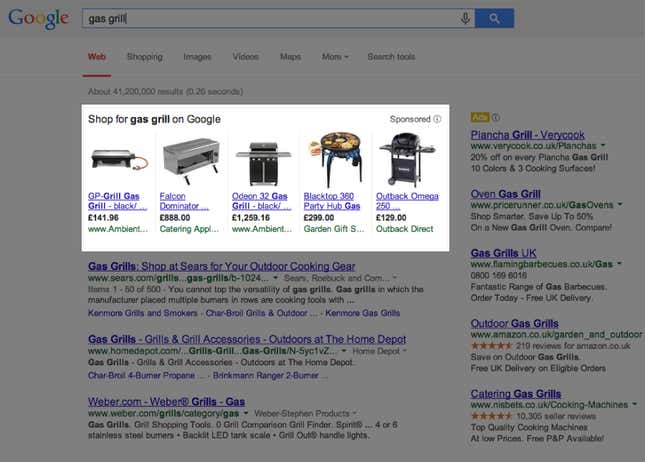 Once Google makes the changes, it will have to show rivals' ads (which they must pay for through an independently-overseen bidding process) with the same prominence as its own: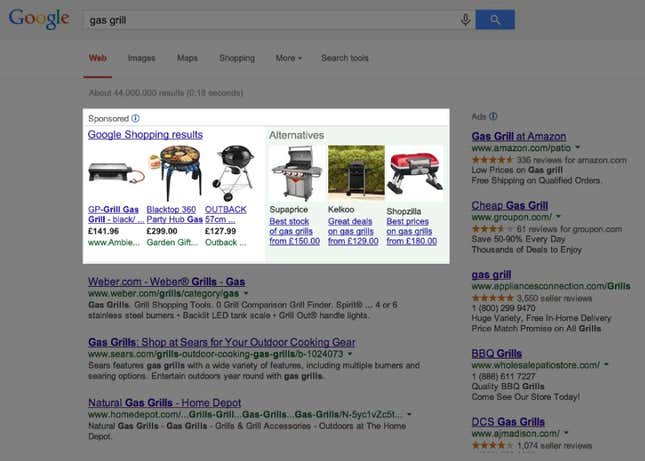 Which applies wherever and however the results and ads are served. This is how it will look on a mobile screen: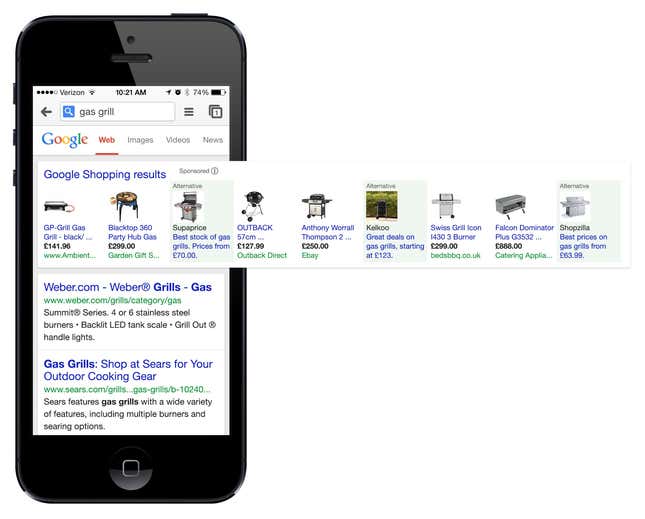 Similarly, this is how Google will promote rival services for business listings. Note the competitors at the very top: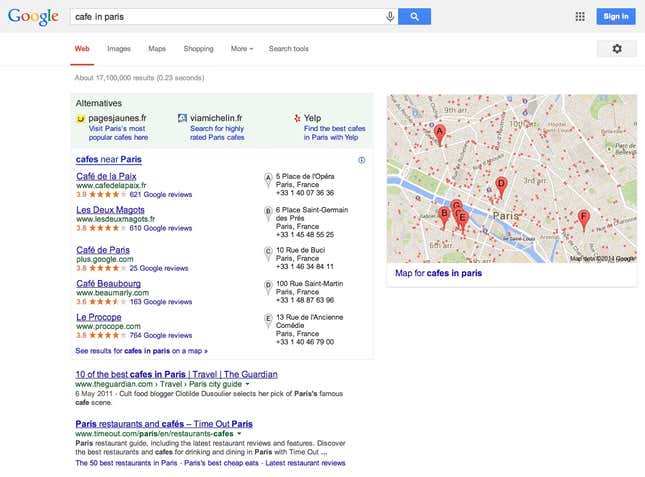 The challenge of concluding this agreement is apparent in a set of images, taken from an internal Commission document, that show Google's final proposal for new ad displays, late in 2013. Here's what Google had in mind (pdf) then: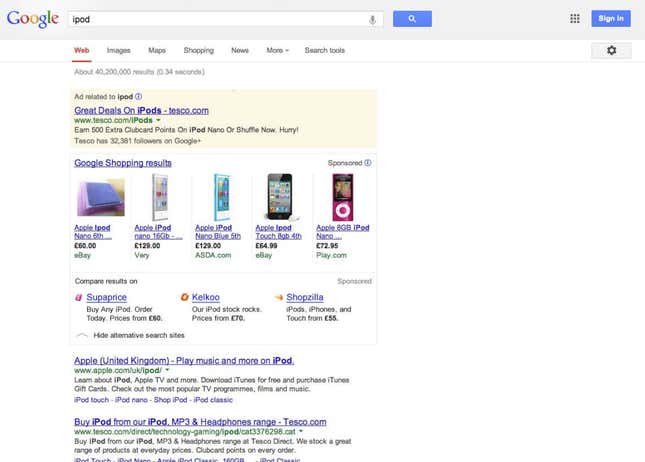 Rivals' links were placed further down, and offered users the option to hide them.
On mobile, competitors didn't show up until clicked (see the boxed text in the image to the left).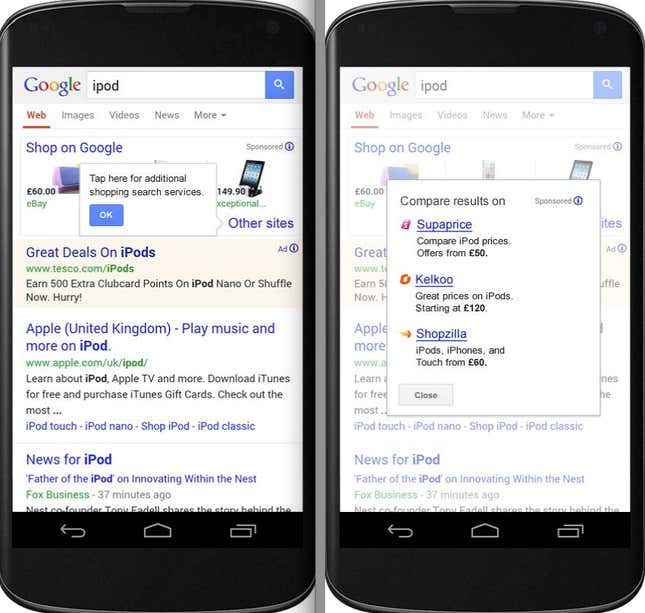 Like any good compromise, the final agreement leaves all parties dissatisfied. Google, which must abide by the rules for five years, was never thrilled at the idea of cluttering its results with links to other businesses, even if it doesn't make any material difference to its bottom line. But it had little choice. Not making concessions would have meant protracted negotiations and legal challenges, and the possibility of a fine of up 10% of its revenue, which for 2012 is about $5 billion.
Google's rivals would have liked the Commission to go much further, perhaps even stopping Google from promoting its own businesses. This, too, is impractical. They have called the Commission's decision not to seek their opinion before agreeing to the deal "a massive failure." Indeed, the Commission is the only party that seems to have got what it wanted—a deal it can call a victory, even if it produces few tangible benefits for anybody.