Reuters is reporting that China is likely to name seven—rather than nine—men to its top leadership team, the Politburo Standing Committee (PSC), when the 18th party congress convenes in November. The group, which is selected through a process of backroom power brokering between past, current and future leaders, appears to be split almost evenly between two informal factions within China's communist party.
Four of the men belong to a group called the "elites," those associated with former President Jiang Zemin, and tend to favor economic but not political reforms and support entrepreneurship as well as boosting economic growth. "Princelings," or children from families of Chinese communist revolutionaries or high-ranking officials are usually part of this camp. The other group is the "populists," allied with current President Hu Jintao, who tend to sympathize with the country's poorer inland provinces and lower classes. They often focus on social justice and ending government corruption.
The balance of power between these two factions will determine China's economic, social and foreign policies for the next decade. Having a smaller committee should make it easier for Xi as the new president to consolidate power and implement needed reforms. The various policy priorities and backgrounds of the PSC members could also give rise to what Cheng Li of the Brookings Institution called a "new experiment in Chinese-style checks and balances" (pdf) and an "embryonic form of democracy." On the other hand, an even distribution between the two groups and the fact that Li does not have the kind of influence and charisma of past Chinese leaders like Mao Zedong and Deng Xiaoping may hamstring the decision-making council with internal fighting. In that case, major policy measures needed to right China's slowing economy and changing demographics may come too late.
Here is the list, which Reuters says is "still subject to opposition and change by other party elders":
Xi Jinping, likely to become president
Li Keqiang
Wang Qishan
Liu Yunshan
Li Yuanchao
Zhang Dejiang
Zhang Gaoli
Perhaps the most notable omission from the list: Wang Yang, the outspoken party secretary of Guangdong province who has insisted that political reforms are necessary. Wang was seen as a rival to the now expelled Chongqing party chief Bo Xilai and his leadership of the wealthy province gave rise to a "Guangdong model" as an option for the rest of the country. Here are profiles of the seven men who appear poised to take over the leadership of China: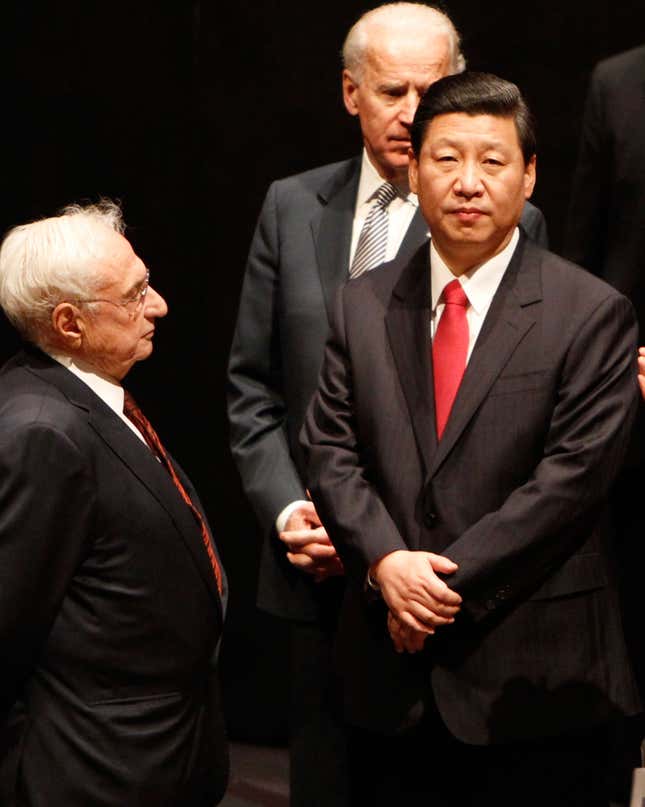 Xi Jinping
Age: 59
Career highlights: Vice president; vice chairman of the Central Military Commission which controls China's military; current PSC member.
Political alignment: Xi is a princeling (pdf) and protégé of Jiang but is also accepted by the populists. With a doctorate in Marxist theory and ideological education, Xi is believed to be conservative toward political reform and loyal to Marxist ideals. He is described as elitist in a US cable obtained by WikiLeaks, having once called Chinese officials without party or elite backgrounds "shopkeepers' sons" who don't deserve positions of power.
Xi is believed to have a market-friendly approach to economic development, but has also shown strong support for state-owned companies. He has held posts in fast-growing provinces like Fujian and Zhejiang as well as in Shanghai, leading some analysts to conclude he will support private sector companies, foreign investment and trade.
Possible future job: Xi is expected to be China's next president, general secretary of the Central Communist Party (CCP) and chairman of the Central Military Commission if Hu relinquishes the post.
Known for: Xi vanished from public view in September, fueling intense rumors and conjecture about his health, political infighting, and various conspiracies. He resurfaced two weeks later looking healthy but with no explanation. Xi lived with an American family in Iowa more than 25 years ago. His wife is a famous Chinese folk singer and his daughter attends Harvard under an assumed name.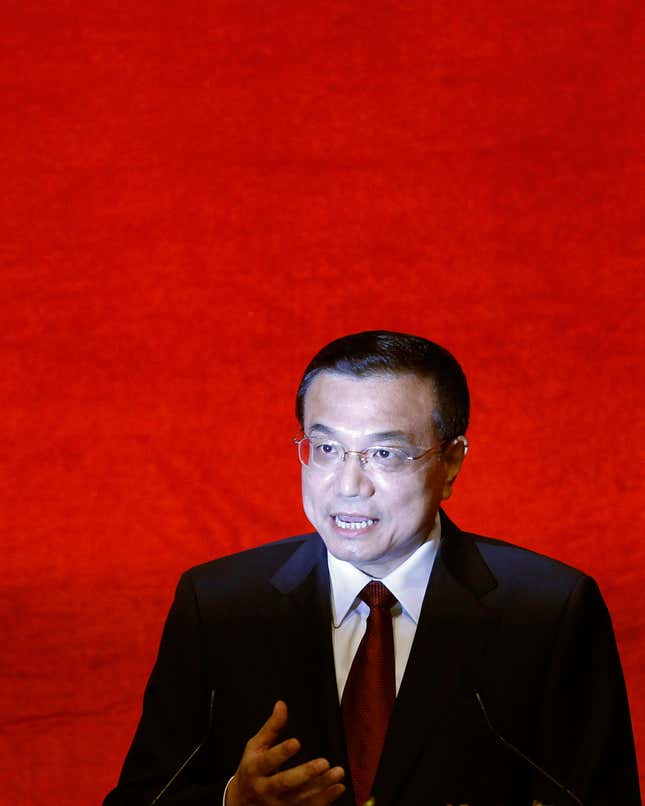 Li Keqiang
Age: 57
Career highlights: Executive vice premier, current PSC member
Political alignment: Li is a populist and Hu's closest ally. Li would likely promote affordable housing, better healthcare coverage, the development of China's inland, and clean energy.
Possible future job: Li is expected to succeed Wen Jiabao as the country's premier.
Known for: While governor of of Henan province, Li was involved in a scandal where as many as one million (pdf) people were infected with HIV through local blood banks and hospitals. In the 1990s, the province ran a large-scale program to sell blood plasma donated by peasants in return for money. The incident happened under the previous governor but Li still faces accusations that he helped attempts to conceal the crisis.
The fact that Li, who studied law and economics at Peking University, translated the British judge Lord Denning's book the Due Process of Law has been interpreted by some as a sign of his openness to political and legal reforms.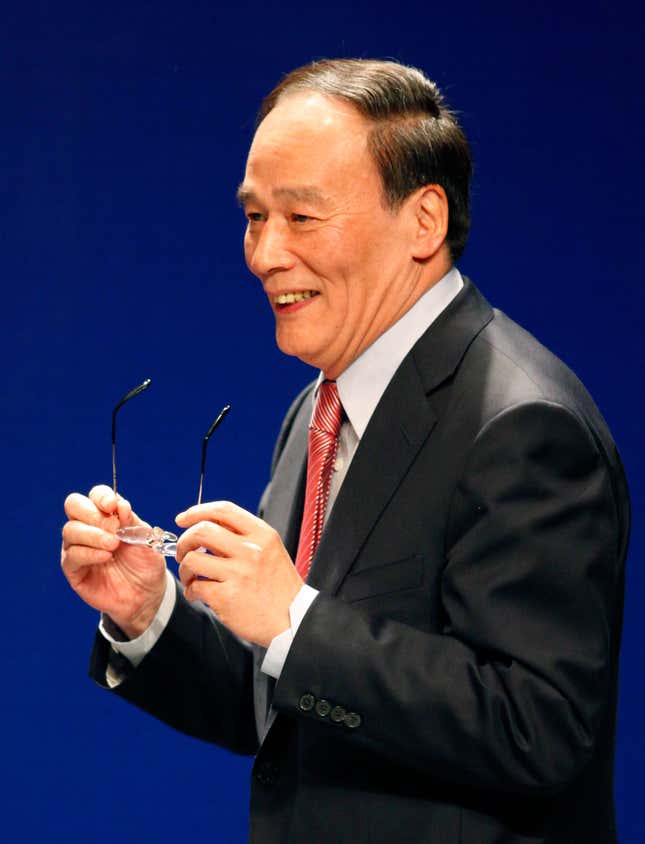 Wang Qishan
Age: 64
Career highlights: Vice premier in charge of economic and financial affairs, member of the 25-person Politburo.
Political alignment: Wang, like Xi, is a protégé of Jiang's. His policy preferences include liberalizing the country's financial system and reforming the tax system.
Possible future job: Wang is almost certain to gain a seat on the PSC and is a contender for executive vice premier in charge of the economy.
Known for: Wang has been called China's economic reformer-in-waiting (paywall) who would encourage foreign investment and trade. He is known for being a decisive problem solver (paywall). At the height of the severe acute respiratory syndrome (SARS) epidemic in 2003, he was appointed mayor of Beijing where he helped contain the virus.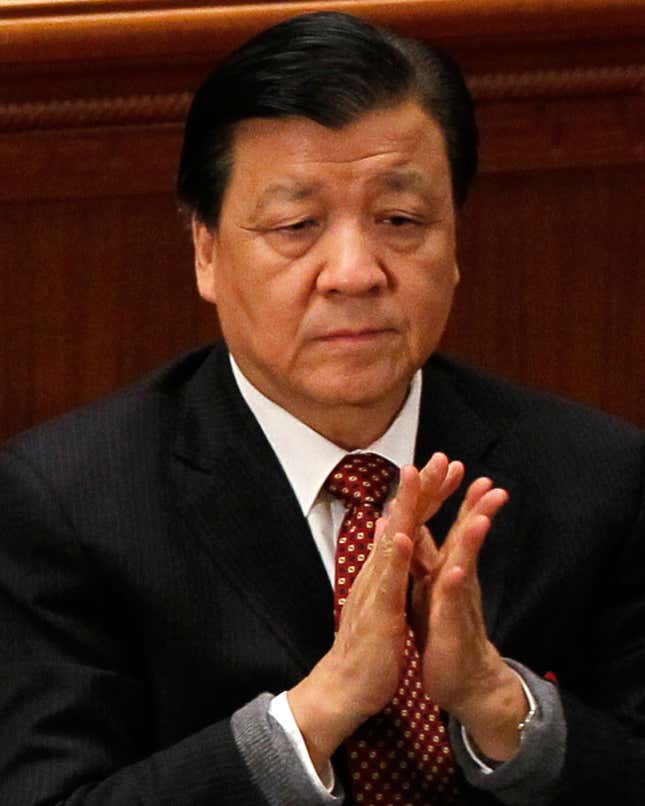 Liu Yunshan
Age: 65
Career highlights: Director of the CCP Propaganda department, which controls all state media, the education system and historical and cultural facilities. He is also a Politburo member.
Political alignment: Liu is considered a key Hu ally.
Possible future job: Liu is likely to gain a seat on the PSC. He is another candidate to become the party's top official in charge of propaganda. He could also succeed Xi Jinping as general secretary and is expected to continue a policy of tight control over media and the internet.
Known for: Liu has helped create the country's censorship system, also known as China's Great Firewall, which is the world's largest internet-blocking campaign. In July 2011, a high-speed train crashed in Wenzhou province, killing 40 and injuring 172. When Vice Premier Zhang Dejiang drew national criticism for calling a halt to search and rescue efforts, Liu barred media outlets from reporting on the disaster or criticizing Zhang.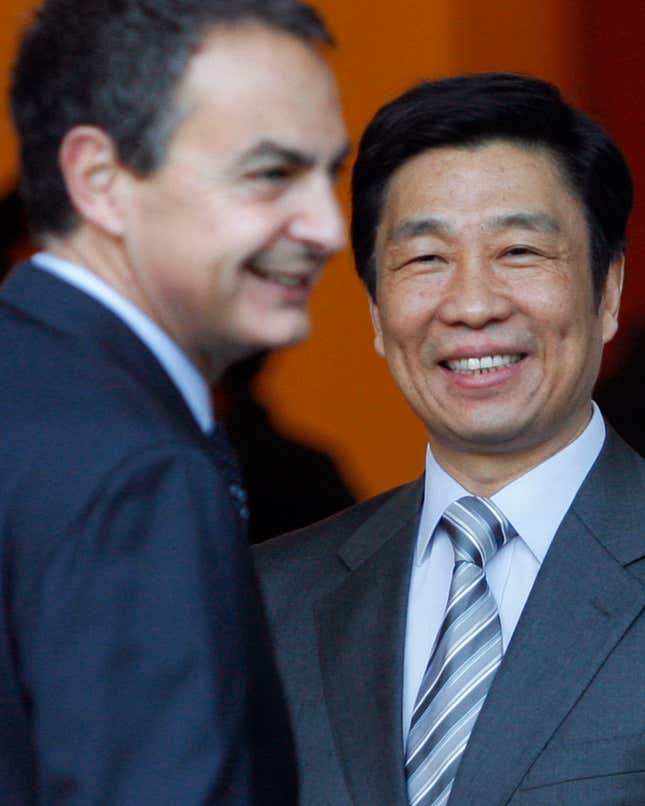 Li Yuanchao
Age: 61
Career highlights: Head of the central organization department, a powerful body that controls top government and state-owned personnel appointments.
Political alignment: Li is a princeling but also a protégé of Hu.
Possible future job: Li will likely take over positions left vacant by Xi like vice-president, executive member of the Secretariat, and president of the Central Party School.
Known for: Li is thought of as one of the most open-minded officials who is likely to call for political reforms, intra-party democracy, and a crackdown on official corruption. He has been credited with implementing intra-party democracy on a provincial level, improving living and working conditions for migrant workers, and highlighting environmental pollution.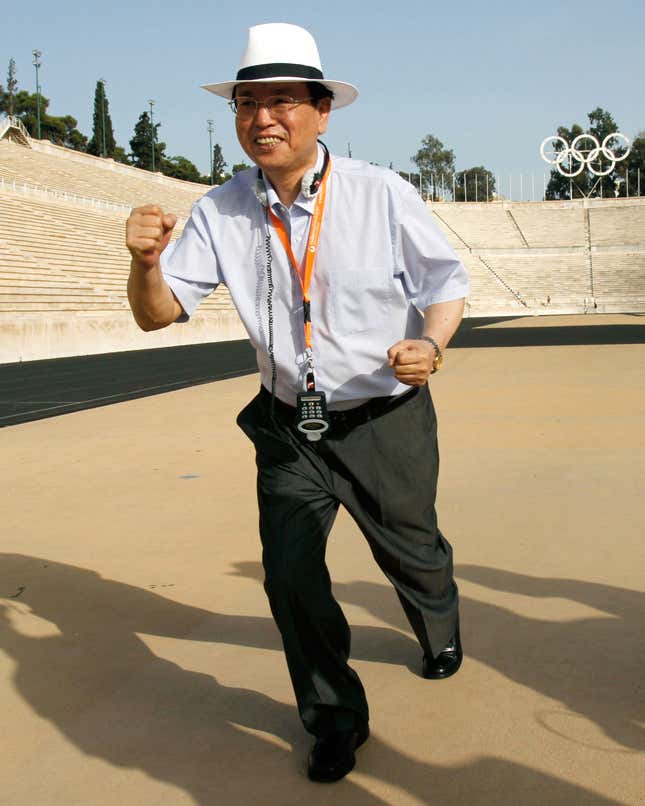 Zhang Dejiang
Age: 65
Career highlights: Vice premier of industry, transport and energy, Politburo member and Party Secretary of Chongqing.
Political alignment: Zhang is considered part of Jiang's faction.
Possible future job:  As a two-term Politburo member Zhang is likely to be promoted to the PSC. He will likely support China's state-owned enterprises and a state-centric model of economic growth.
Known for: Zhang replaced ousted Chinese official Bo Xilai after details emerged tying Bo's wife to the murder of a British businessman. Zhang is unfavorably known for responding slowly and restricting (paywall) information related to a SARS outbreak in 2003, while serving as party secretary in the southwestern province of Guangdong. He graduated from North Korea's Kim Il Sung University with an economics degree and is an expert on North Korea, arguably China's oldest ally.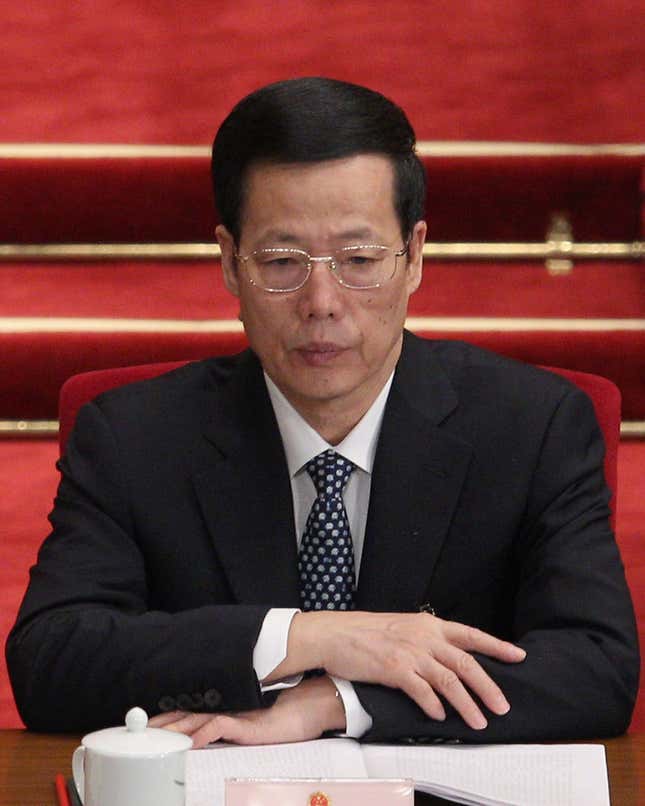 Zhang Gaoli
Age: 65
Career highlights: Party secretary of Tianjin, one of China's fastest growing cities and member of the Politburo.
Political alignment: Zhang has close ties with Jiang. An economist by training, he has advocated for more foreign investment in China and is expected to promote greater economic efficiency, and high-rate GDP growth.
Possible future job: He could win one of the remaining seats on the PSC.
Known for: Zhang, who's been quoted as saying ''Do more. Speak less" has kept a low profile, which observers say is the trait that works most in his favor. Under Zhang's tenure in Tianjin in 2007, Song Pingshun, chairman of the city's Chinese People's Political Consultative Conference committed suicide by jumping off the CPPC's building. The official had been accused of graft. However overall, Zhang has largely avoided any major political scandals.