SJM Holdings, the casino company founded by billionaire Stanley Ho, broke ground this week in Macau on a three hotel, 2,500 room casino complex that is modeled after Louis XIV's Palace of Versailles.
The Lisboa Palace will have 700 gambling tables, a wedding complex and three hotels, including one designed with Italy's Gianni Versace fashion house. SJM Holdings managing director Angela Leong, one of Ho's four wives, was inspired to include a Versace hotel in the complex after staying at a Palazzo Versace in Australia in 2003 (she was there to escape the SARS outbreak).
Subtle, it's not.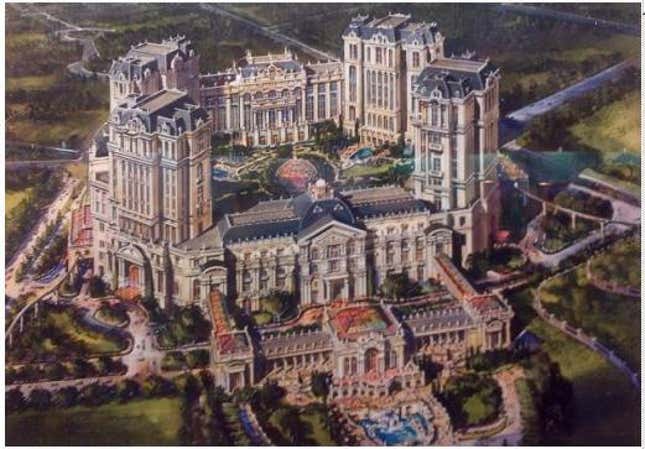 The project will cost $3.9 billion, SJM executives said, and will include opulent interiors inspired by the Louvre and the Casino at Monte Carlo.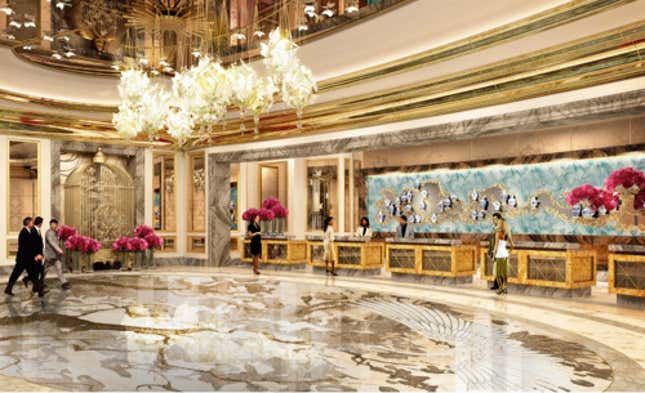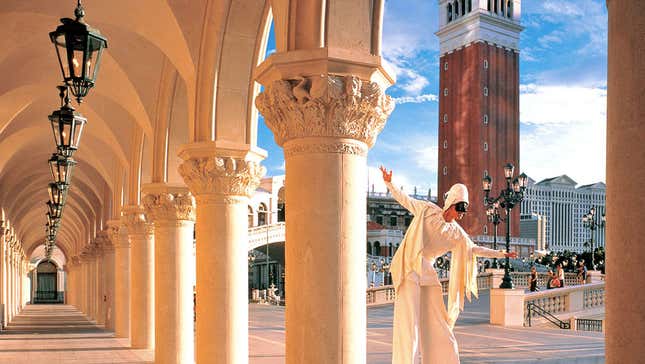 WATG, the US architecture firm that designed the Versailles casino also designed The Venetian in Las Vegas:

The complex is the second Francophile casino project underway in Cotai, the reclaimed land expansion of the world's biggest gambling mecca by revenues. Las Vegas Sands is building a $2.5 billion "Parisian" complex, complete with a replica of the Eiffel Tower, that is expected to be completed in 2015.  "Mainland consumers view Europe in general and France in specific as very aspirational destinations," Union Gaming Group analysts explained in a recent report. Gambling revenues in Macau reached $45.2 billion last year, up 19% and topping already-optimistic estimates.