More than marketing hype or trade show flair, imitation—at least in China's fiercely competitive electronics sector—may be the best proof of what consumer gadgets people are actually interested in buying.
Wearable technology, from smartwatches to face computers to personal fitness trackers, has been criticized as a technology that people don't actually want, as evidenced by the fact that Chinese counterfeiters have so far ignored the category. But now a slew of no-names, possible knock-offs, and me-too competitors from established Chinese brands are suggesting that wearable computing just might have a shot at going mainstream, after all.
On Taobao, China's largest e-commerce site, a search for "wearable technology" (link in Chinese) comes up with hundreds of cheaper fitness bands and smartwatches for as little as 99 yuan ($16).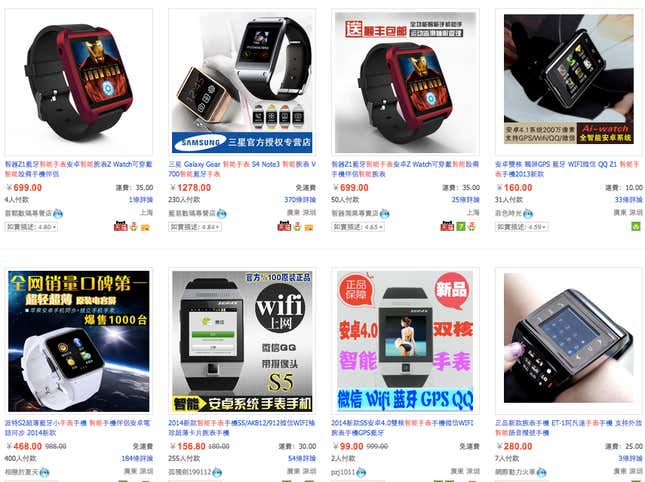 On Feb. 23, Chinese technology giant Huawei introduced its first smartwatch, rivaling wearable devices developed by Samsung and other consumer technology giants. Huawei's TalkBand is a mix of a smartphone and a Fitbit—it can be used for messaging, calling, and monitoring one's steps as well as sleeping patterns—to be sold for $136. By comparison, Samsung's smartwatch, the Gear, costs around $300. (Prices for its newly released Gear 2 and Gear 2 Neo haven't been announced.)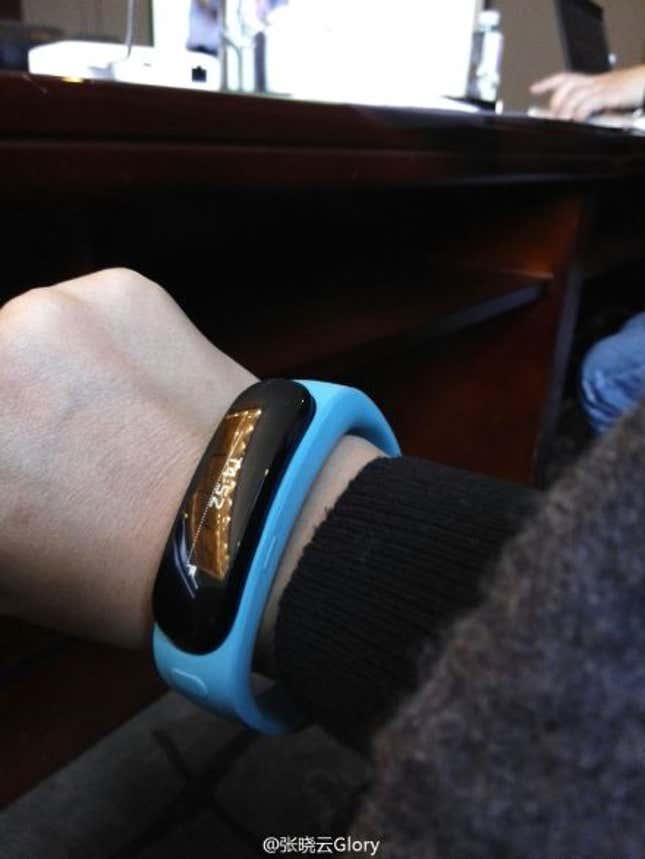 Chinese smartphone maker ZTE also plans to launch a smartwatch this year. And China's internet giant, Baidu, often compared to Google, is working on its own version of smart eyewear, the "Baidu Eye." Another Chinese firm is reportedly working on a clone of Apple's rumored iWatch, as Vice pointed out.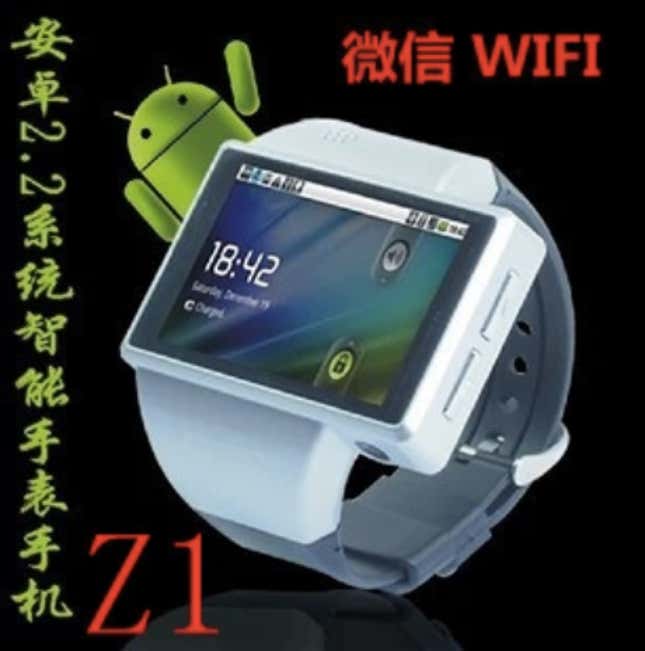 This all goes to show that Chinese interest in wearable tech is catching up with the hype. A survey done by Baidu last year found that about 70% of 10 focus groups of Chinese shoppers said they were interested in buying a smart bracelet or smartwatch—though only less than a third said they would definitely purchase one.
Still, Huawei, Samsung and others may run into the same problem they've had elsewhere: the reality of wearable technology hasn't yet measured up to its promise—and the results don't make for the sleekest accessories. On Sina Weibo, some Chinese bloggers commented that Huawei's TalkBand may be the "world's ugliest smartwatch" (registration required). One blogger said, "Huawei's design, isn't a design at all. It's just a toy."
Jennifer Chiu contributed additional reporting.