JPMorgan Chase is cutting even more staff as it scales back its mortgage business. The sprawling bank is shedding an additional 2,000 staffers on top of the 4,000 cuts in mortgage banking it announced last year.
Rising interest rates have led to a slowdown in home purchasing, which is prompting the layoffs. The firm made the staff reductions public today in a presentation for shareholders at its headquarters in Manhattan.
JP Morgan cut its headcount by 11,000 in 2013. This year's 6,000 cuts would bring the two-year total to 17,000.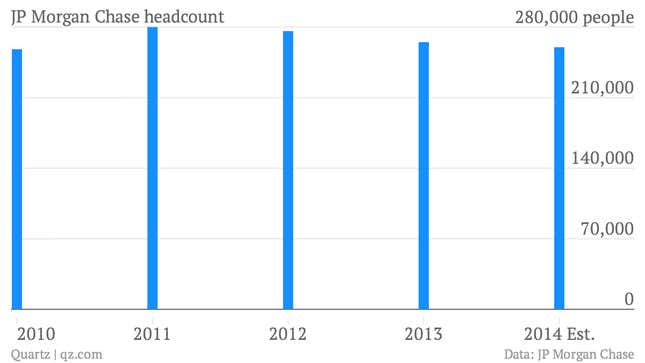 Gordon Smith, head of JPMorgan's mortgage banking business, said the reductions will allow the bank to cut expenses by $2 billion, after reducing costs by $1.5 billion last year.
The cuts at JPMorgan follow a number of headcount reductions throughout Wall Street as the banking industry grapples with a changing economic environment and a tougher regulatory landscape, including the Volcker rule, which some banks argue is making it harder for them to make money.