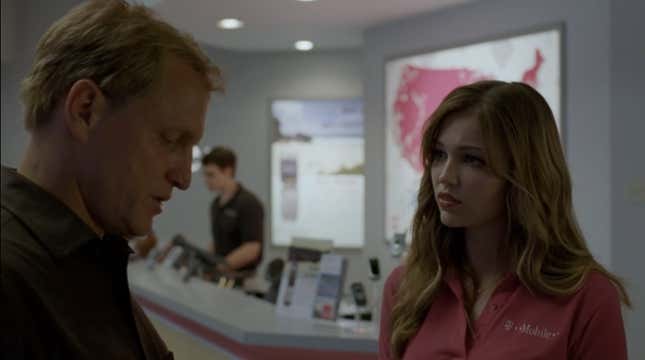 Close watchers of HBO drama True Detective may have been surprised to see T-Mobile figure into this week's episode. After all, the wireless carrier is a relatively young and only recently fashionable brand in the United States, and the television scenes in question are set in 2002.
Was it another piece of clever marketing from the so-called "un-carrier," which has been employing unorthodox tactics in its quest to shake up America's wireless industry?
It wasn't. HBO has a longstanding policy against paid product placements. Jeff Cusson, a spokesman for the premium cable network, told Quartz that no money changed hands with T-Mobile for the True Detective cameo. All products and companies included in HBO shows, he wrote in an email, come from "the creative mind of a writer or director."  T-Mobile was considered an authentic brand for the time and setting of the episode, he said.
So how accurate is the portrayal? Very, it turns out.
Back in 2002, T-Mobile had only just launched as a brand in America. In June 2001, German telecom giant Deutsche Telekom closed on two major US acquisitions as it sought a foothold in the world's largest economy. At the time, cell phones were still far from ubiquitous, and the wireless industry still had a lot of easy growth ahead of it.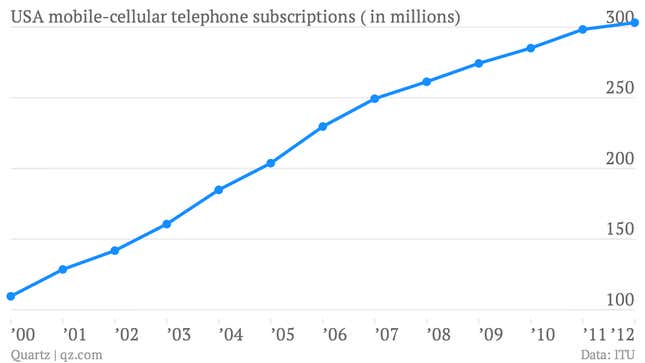 Deutsche Telekom spent a combined $28.5 billion on Bellevue, Washington-based VoiceStream and Georgia-based PowerTel, which at the time was present in 12 states in America's southeast, including Louisiana, where True Detective takes place. Not long after the acquisitions closed, Deutsche Telekom rebranded those companies as T-Mobile, to be consistent with its German mobile operations.
The T-Mobile handset used by Woody Harrelson's character, Marty Hart, also proves important to the episode's plot (but we won't spoil it for you).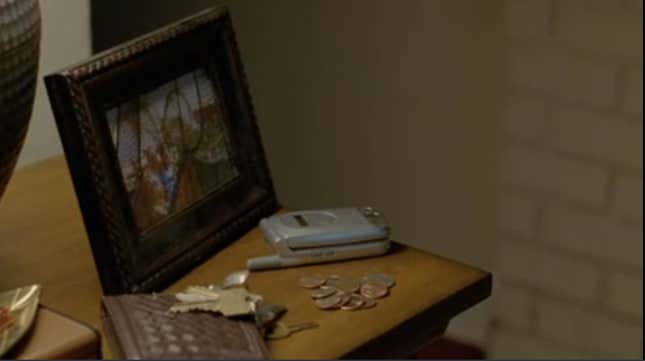 It appears to be a camera phone. Camera phones arrived in the US in 2002, and T-Mobile started selling them in November of that year. The above model looks more like a Motorola T720i than the Sony Ericsson T300. Either way, that would make Marty a pretty early adopter of the technology.
What does all of this tell us? HBO goes to great lengths to ensure the accuracy of its shows. And America's wireless industry has come a long way over the past decade.