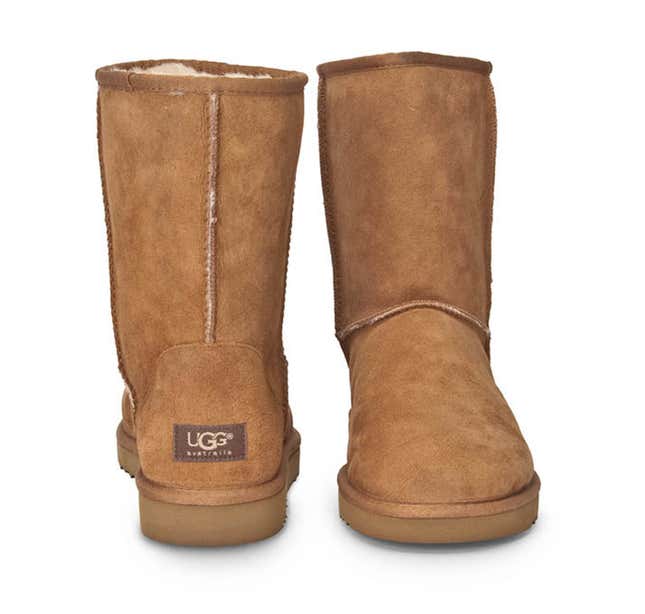 Turns out the "polar vortex," which has led to record low temperatures in parts of the United States, did make Americans buy more "Ugg boots" this winter, after all.
Overnight, Decker's Outdoor, which owns the UGG Australia label of the popular sheepskin boots first worn by shearers and surfers, reported quarterly results that were much stronger than analysts had anticipated. Net sales were up 19% to $736 million, with UGG brand sales up 18% to hit a fresh high.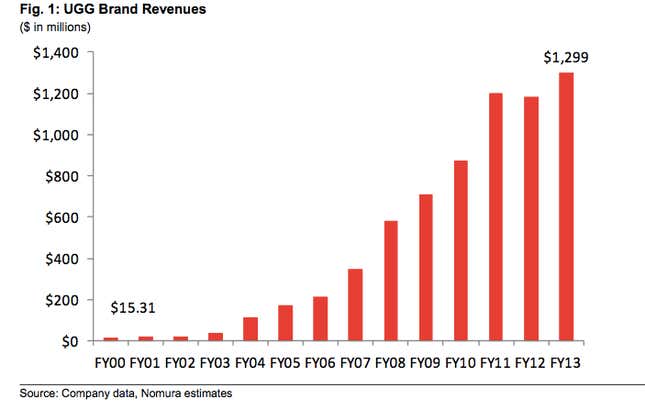 But that hasn't helped the company's stock price, which has sunk by 15% this morning.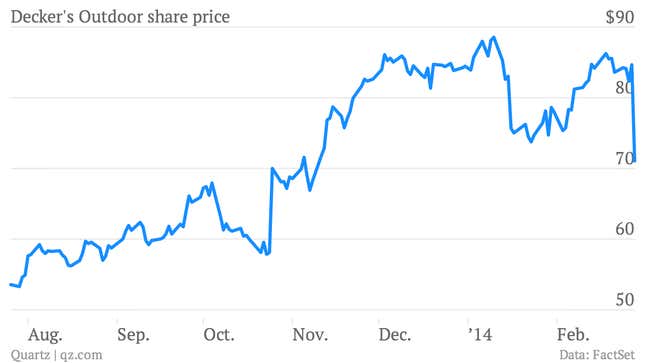 That's due to an underwhelming forecast for the first quarter of 2014, which has caused investors to dump the stock this morning. Last year, hedge fund manager David Einhorn described this tactic of expectations management by companies, which makes it easier to exceed estimates in the future, as "beat and lower."  Well, it didn't work for Decker's this time.