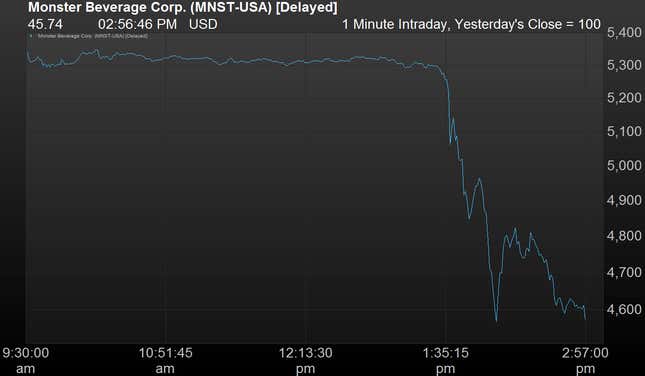 Shares of the company behind Monster Energy drinks have plummeted after a report linked the highly caffeinated beverages to a 14-year-old girl's death last December. The US Food and Drug Administration said the girl died of a heart arrhythmia after drinking cans of Monster Energy on two consecutive days.
This is not the first time health officials have investigated the effects of energy drinks like Monster Energy and Red Bull, which pack caffeine into small volumes of liquid. Mexico has imposed a tax on energy drinks equal to 30% of its production costs, and some European countries like Norway have considered outright bans.
UPDATE (3:09 PM ET): Monster Energy (MNST) is down more than 16% today.