Johnny describes himself as a person constantly in motion, whether he's talking about his childhood in West Virginia or his job working 18-hour days delivering bread.
That all changed in 2005, when he was diagnosed with a rare form of cancer in the connective tissue of his arm. Over two years, he had five surgeries and 27 radiation treatments.
Then, doctors presented him with a choice.
He's pinned his hopes on new type of prosthetic arm: the Modular Prosthetic Limb (MPL).
A team at Johns Hopkins University built the arm with funding from the Pentagon, through DARPA, its advanced research division.
And it's unlike any robot prosthetic before it.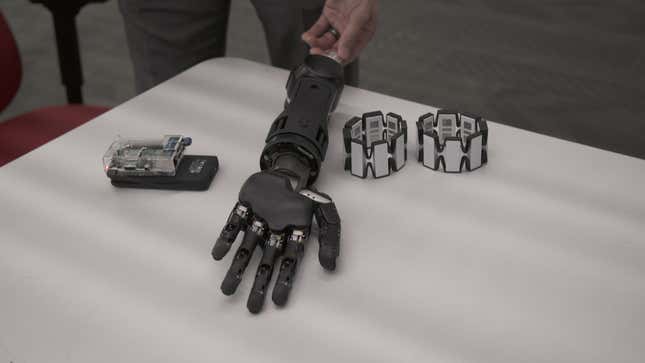 The arm has an unprecedented range of motion for a robotic arm, with 26 joints, 17 of which can move independently.
It's modular, meaning it can replace an amputee's hand, forearm, or the entire arm, up to the shoulder.
Oh, and it's mind-controlled.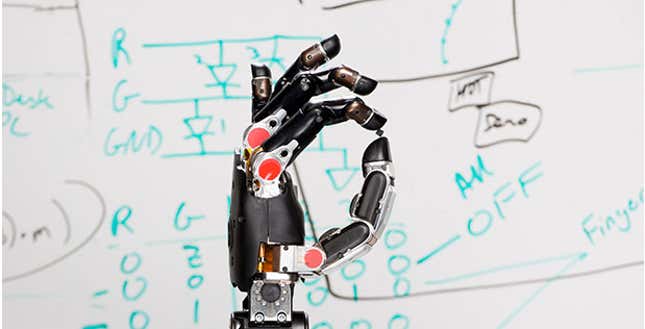 Johnny has been working with the arm since 2014, traveling nearly 1,000 miles to Johns Hopkins from his home in Florida.
Twenty three amputees have tested the arm, but there's something different about Johnny.
Before Johnny gets to take the arm home, he has to go through one final test: two weeks of intensive training at Walter Reed military hospital.
It's the longest period of time Johnny has spent continuously using the arm.
Every time he uses it he gets better at controlling it. And with each test, he grows more attached to the arm.
Johnny keeps a mental list of things he plans to do once he gets the arm home. At the top of that list, is taking care of his 42-year-old sister.
She was born with severe cerebral palsy and can't move on her own. His 81-year-old father takes care of her now, lifting her in and out of a wheelchair, into the car or the bathtub.
Those are tasks Johnny hopes he can take over.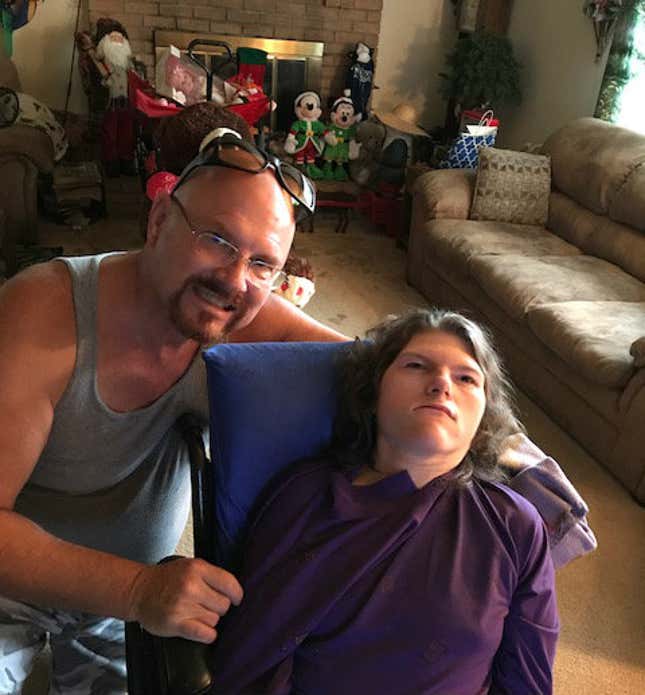 The multi-million-dollar arm is still a research project. That means Johnny will likely have to give it back after a year. But he's trying to stay focused on the revolutionary goals of the research.
"Johnny has improved his ability to control the limb. But we don't know what the limit of that is," said Courtney Moran, a clinical prosthetist at Johns Hopkins. "We've never reached a point where that plateaus out and the person is no longer improving."
What they learn from Johnny could not only help build better prosthetics, it could change our relationship with machines.
Research like this shows what might well be possible for the human body in the future, argued Mike McLaughlin, chief engineer at Johns Hopkins Applied Physics Laboratory. Stronger, more resilient, replaceable—less human—at least, as we understand ourselves now.
"It really allows us as human beings to go where our minds can take us, but maybe our bodies can't," McLaughlin said.
UPDATE: We continued to follow up with Johnny through his year-long take home study, which took place between December, 2018 to December, 2019. Here are a few videos about his experience living with the arm: