Russia's ultimatum to Ukrainian troops in occupied Crimea—either surrender or "be ready for an assault"—has now passed without incident, but the tension has never been higher. Quartz's Steve LeVine says the stand-off could end at any moment, either through the military surrender of Ukrainian troops on the Crimean peninsula or direct fighting between Russian and Ukrainian forces.
But in the meantime, thousands of Ukrainian and Russian troops are uneasily waiting for a resolution.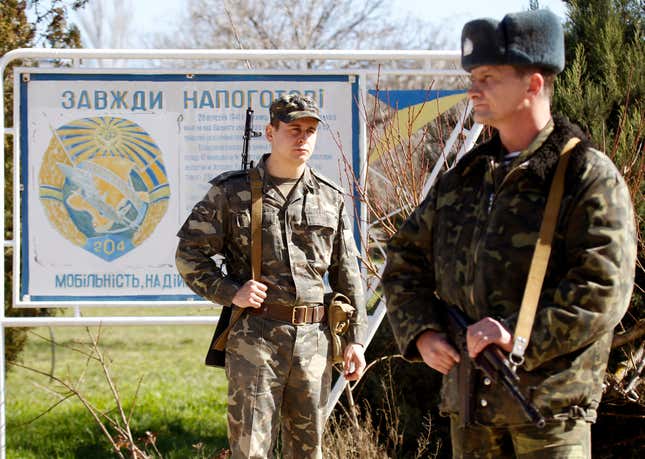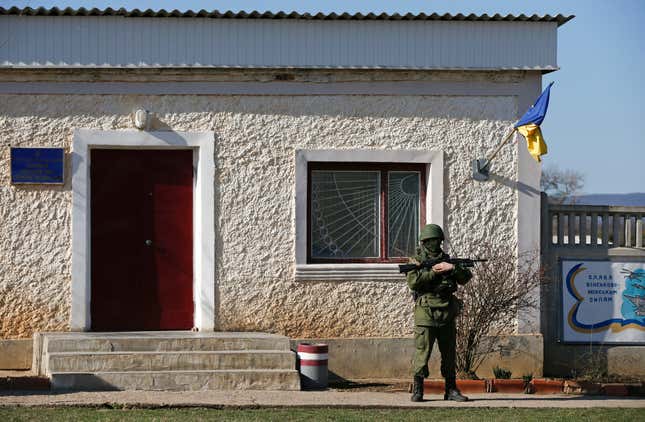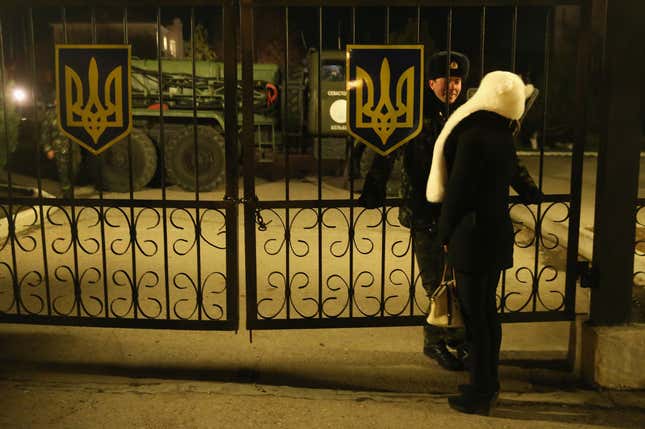 In this video from Vice, Russian and Ukrainian soldiers held a several hour stand-off at a Ukrainian naval base in Crimea after men believed to be Russian soldiers arrived on the morning of March 3 in hopes of taking over the base. The Russian troops told Ukrainian soldiers to disarm and leave their arms in a warehouse, but the two sides eventually agreed that the Ukrainian soldiers would keep their weapons.