Today Google finally pulled the curtain back, at least a little, on its long-rumored plans for a smartwatch. First, Google rolled out a couple of slick videos showing off how its Android mobile operating system will work on its smartwatches.
Then, Google partners announced the hardware on which Android for wearables will run first. There's the minimalist square offering from LG, the unfortunately-named LG G.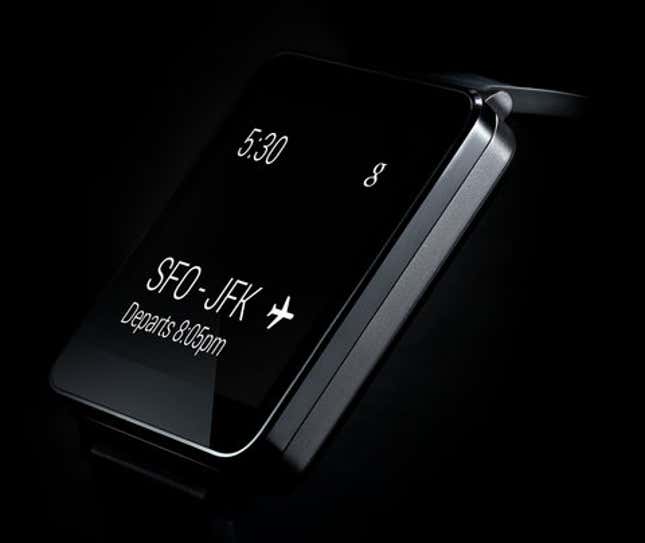 Then there's the round, very watch-like Moto 360, which looks a lot like the watch in Google's demonstration videos.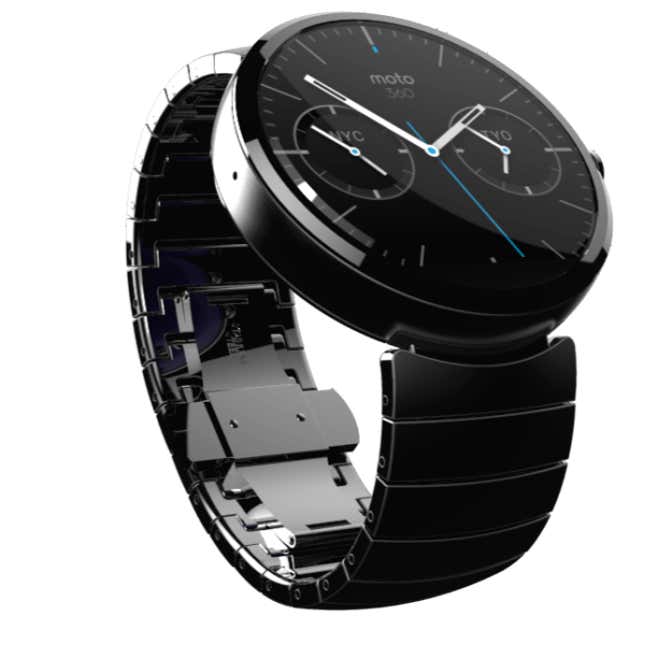 Google's watches appear to have this in common with Samsung's clumsy Galaxy Gear smartwatch: a card-based interface that allows people to "swipe" to get to the next bit of information on their smartwatches.
Unlike the Gear, however, Google has made it apparent that while its watch runs Android, the real user interface for these devices is very much inspired by, and probably powered by, Google Now, Google's attempt to push helpful information at us by learning our habits.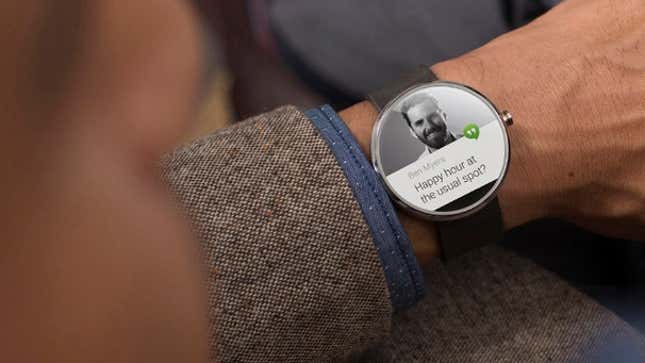 Google Now's signature card-based interface, and the service's uncanny ability to know what information you need, when you need it, are both in evidence.
Obviously, Google Now works best if Google can read all your emails, knows your location at all times and has your complete calendar, contacts, and social graph on file. Which means anyone who wants to wear the future on their wrist is going to have to buy into the entirety of Google's services.